You might not realise it, but Spain has been a popular location for film directors for many years, with some of the most popular movies & TV shows being filmed in Spain.
Being a film buff, I know a fair bit about the making of films, and it's always amazed me how many classics are actually shot in completely different locations from which they're supposed to be set. As it happens, many famous films and TV series are shot in Spain and the more we travel around our new home country, the more we start to recognise.
Why are so many movies & TV shows filmed in Spain?
Although I knew that many films and TV series were shot in Spain, I never really stopped to understand why. The main reason can be attributed to the three very different climate zones Continental, Mediterranean and Oceanic, from the snowy Pyrenees and the Sierra Nevada to the only desert in Europe located in the high central plains of Almeria. (The rebates offered to foreign companies filming in Spain are probably also a perk!)
So, lets take a look at 5 of the most famous movies & TV shows filmed in Spain…
Contents (jump to section)
Indiana Jones and the Last Crusade
Let's kick off the list of famous movies & TV shows filmed in Spain with this slice of nostalgia. A Spielberg, Lucas and Williams collaboration starring everyone's favourite archaeologist Harrison Ford, with Sean Connery as his father, battling The Third Reich to the legendary Holy Grail.
There are many beautiful set pieces in this movie, and whilst the initial sequence was shot in the stunning Arches National Park in Utah in the U.S, most of the desert scenes were shot in the Tabernas Desert in the south-eastern province of Almería. Remember the tank chase? Yep, that'll be the Tabernas Desert. Remember when the Jones boys were being chased down by two Messerschmitt 109's? Well, that was filmed in the stunning Cabo de Gata-Níjar Natural which is also on the south coast of Spain in Almería.
Lawrence of Arabia
A movie that needs no introduction. When the word 'epic' is spoken regarding film, this is the one picture that springs instantly to mind. Directed by David Lean, with Robert Bolt and Michael Wilson adapting Thomas Edward Lawrence's own memoirs, The Seven Pillars of Wisdom sees Lawrence himself almost single handedly unite and lead the Arab nations against the Turks in World War One.
The city of Seville was host to many of the scenes and was actually used to represent Cairo, Jerusalem, and Damascus. With some appearances from extraordinary Spanish locations such as the Andalusian palace Casa de Pilatos, The Alcázar of Seville, and the Plaza de España. All interior scenes were also shot in Spain, including Lawrence's first meeting with Prince Faisal (played by Sir Alec Guiness) and the scene in Auda's tent (Anthony Quinn).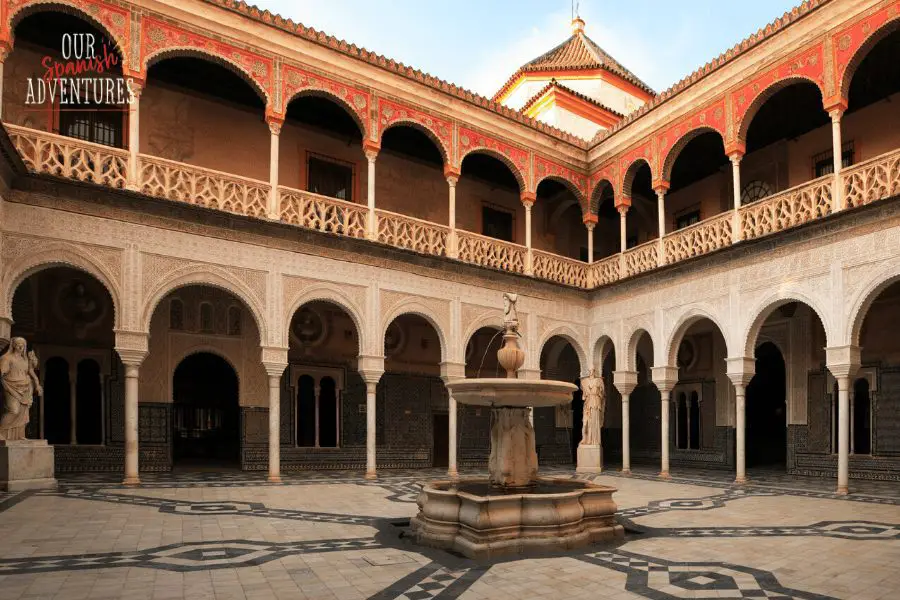 Fist Full of Dollars
When I think of this film, I instantly think Ennio Morricone's famous score, and dust… and ponchos. Sergio Leone directs Clint Eastwood in his first leading role and first outing as the 'man with no name'. Set in the Mexican US border town of San Miguel, he rides into a town known for a deadly rivalry between two of its factions, the Baxter's and the Rojo's, playing the two sides to his own advantage.
You'd be mistaken for thinking this movie was filmed between the borders of Mexico and the U.S but it was actually filmed mostly near Hoyo de Manzanares located north of Madrid, with other parts shot in the Tabernas Desert in Almería. If you head to Google Maps and look up 'Sierra de Hoyo de Manzanares' you'll see why so many westerns were filmed here in Spain. The topography looks like every western you'll ever see and there's good reason, because most westerns were actually filmed outside of the U.S. and many were filmed in Spain.
Italian director Sergio Leone only had a budget of $200,000 to make the film so he couldn't afford to film in America with the cost of American crews. It worked out well for him, as it made around $14,500,000 domestically and has become not only one of the greatest westerns but one the greatest films of all time.
Tomorrowland
Anyone who's been to Disney's Magic Kingdom with small children will recall going on the ride 'It's a Small World' a thousand times…or more. Tomorrowland is a story about… well, it actually flopped at the cinemas because it was criticised for having no real plot however, the message "through the power of optimism and faith in the possibility of a good future, nothing is inevitable" is a very important one to explore and a film I think is underrated. Directed by Brad Bird, written by Damon Lindelof, and starring George Clooney, Britt Robertson and Hugh Laurie, Tomorrowland is a great family film.
Whilst most of the filming took place in the U.S, the portions where you see 'Tomorrowland' (the bits that don't use a green screen) are filmed in the incredible City of Arts and Sciences (Ciutat de les Arts i les Ciències) in the magnificent city of Valencia. Valencia is one of my favourite cities and The City of Arts and Sciences itself feels like you jumped a century or two into the future – or to Tomorrowland!
Dr Zhivago
Another absolute classic! I remember falling asleep through this when I was younger, but revisited Dr Zhivago again in my late teens and fell in love with it. It has David Lean at the helm again, with Robert Bolt penning the screenplay.
Dr Zhivago is an epic set in Russia in World War One and the Russian Revolution.  It stars Omar Sharif in the lead as Yuri Zhivago, a bit of a renaissance man whose life is turned upside down by the Russian Revolution and subsequent civil war, and Julie Christie as the love interest Lara Antipova. The film is based on Boris Pasternak's 1957 novel of the same name, a book that was very popular in the West however, banned in the Soviet Union for decades. As such, it's no surprise that it couldn't be filmed in Russia and so, like many others, they turned to Spain.
100 miles northeast of Madrid lies the mountainous region of Soria, where a fair chunk of the film was filmed in the southeast municipality of Candilichera. Other Spanish set locations were Granada, Guadalajara, Aljalvir, and Aranjuez. If you ever find yourself in Soria and heading west into the Parque Natural Sierra de Cebollera put the town of Molinos de Duero into your satnav, it's a very pretty sleepy town that you might recognise from this film.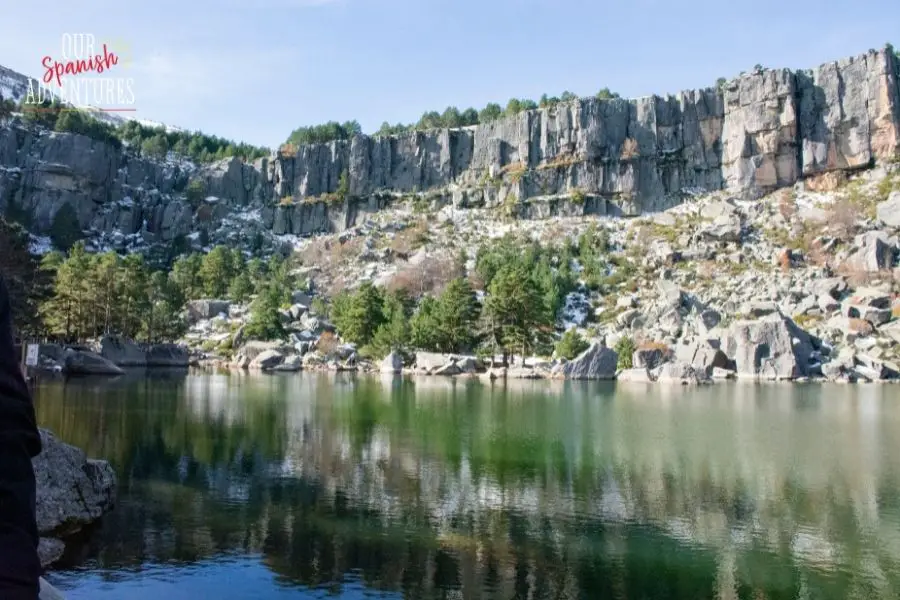 Game of Thrones 
GOT cost approx. $15 million per season but made an estimated $250 million per season?! That's quite a return and makes it one of the most successful TV series of all time.
Named after George R.R. Martin's first novel in A Song of Ice and Fire, The Game of Thrones was first published at the turn of the last century in 1996. If you haven't seen it, it's a tapestry of inter-weaving twisty turny plots, subplots, and sub-sub plots, an army of frozen dead including an undead dragon, and so many characters that it literally stars EVERYONE ever (even Ed Sheeran had a pop!). I that doesn't sell it to you, I don't know what will.
The show ran for almost a decade airing on April 17th 2011 and concluded on May 19th 2019. There are so many Spanish filming locations including…
Seville
Cordoba
Girona
Almeria
Caceres
Castellon, Peniscola
Gaztelugatxe and Itzurun Beach
Zafra Castle, Campillo de Duenas
So if you are a GOT fan and heading to Spain, keep your eyes peeled for familiar locations.
The Witcher
I'm a gamer and have been ever since I can remember, however I missed the party completely on the game series of The Witcher. It became incredibly successful and critically acclaimed, so there was no reason for a TV series to fair any different. The Witcher TV series was created by Lauren Schmidt Hissrich based on the book of the same name by Andrzej Sapkowski. It had a decent budget and has been a huge success on Netflix, with the third season on its way.
The series centres around Geralt, a magically enhanced hunter , and like GOT it has many twisty, windy plots that'll keep you well and truly hooked…and if that's doesn't do it for you it stars Henry Cavill.
Filming locations were primarily in La Palma in the Canary Islands and if you are staying nearby, I recommend pay a visit to the filming locations. As you can imagine only the prettiest locations were chosen, including the Los Tilos waterfalls, the peaks of the Roque de Los Muchachos, and cultural park La Zarza.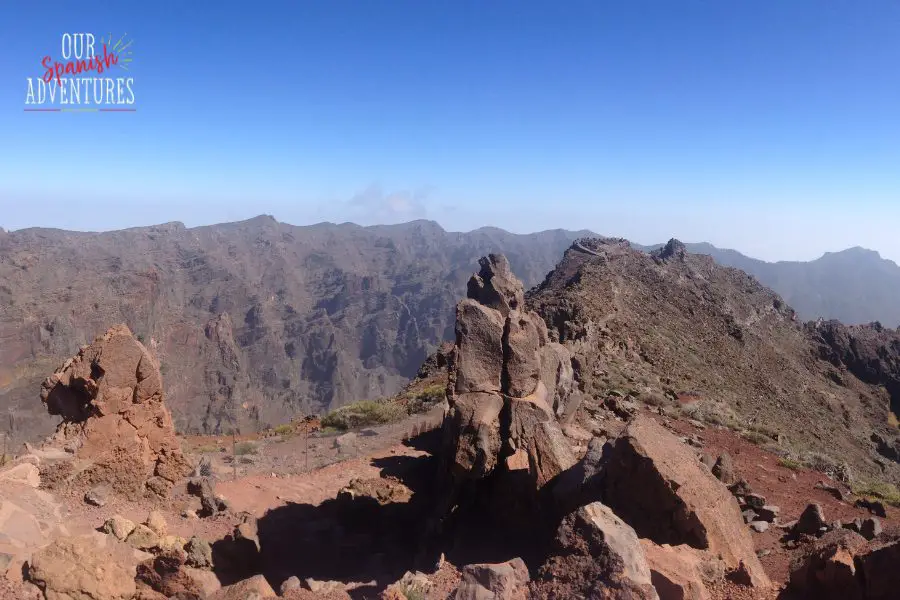 La Casa de Papel aka Money Heist 
One of Spain's finest, La Casa de Papel has been a huge hit not only here in Spain but worldwide. Known as Money Heist outside of Spain, the show is a Spanish heist crime drama television series created by Álex Pina. The story is told in a non-linear fashion, with flashbacks, time jumps and an unreliable narrator to mix things up. Believe it or not the first series wasn't exactly received with open arms, in truth it was a little bit of a flop however, thanks to fans and some propping up from Netflix, it became a global phenomenon spanning 5 seasons and making a lot of money.
For the first few seasons the filming was predominantly in the Madrid region. Most interiors shots were filmed in Colmenar Vijeo, Madrid however, the big exterior scenes such as The Professor announcing Rio's illegal detention on big screens was shot in Callao Square in Madrid. They also used other exterior shots such as the Ministerio de Fomento headquarters located in Tres Cantos, north of Madrid city centre. So, if you are wandering around Madrid keep your eyes open and you might see a few places you recognise.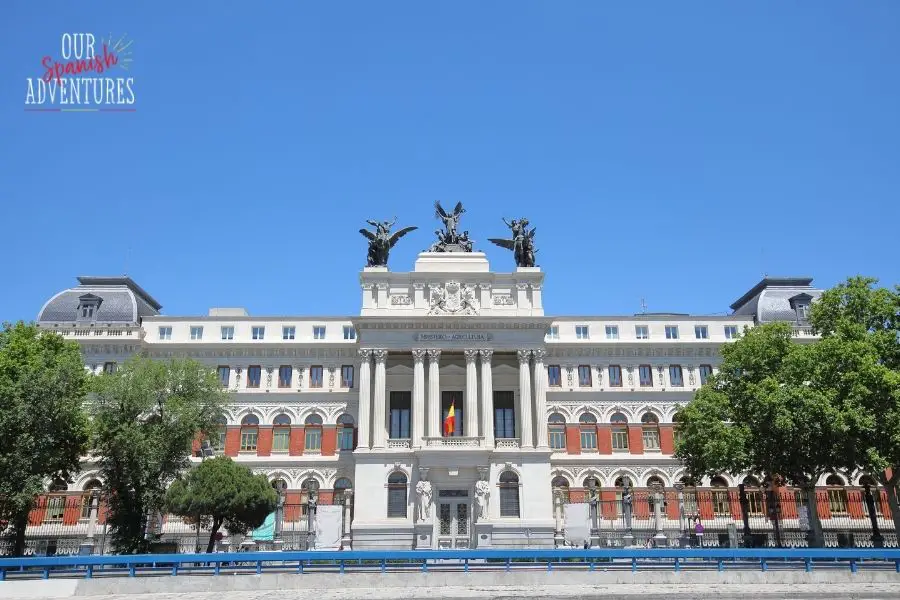 Westworld
A remake of the 1970s film starring Yul Brynner, written and directed by a then little-known author by the name of Michael Crichton who later went on to write the book Jurassic Park! The new TV series of Westworld stars Anthony Hopkins, Evan Rachel Wood and the mighty Jeffrey Wright.
The first few seasons were filmed in Santa Clarita, California, Utah and Arizona. However, in the later seasons, where the characters found themselves in the 'real world', they needed a more futuristic location and where is more futuristic than the Ciudad de las Artes y las Ciencias (City of Arts and Sciences) in Valencia.
The Crown
I have to be honest, I'm not a huge fan of dramas however, this one was so well received and won a whopping total of 129 awards, so I couldn't deny it a spot on the list. The Crown is a historical drama series created by Peter Morgan for Netflix and released on 4th November 2016. It portrays the reign of Queen Elizabeth II throughout the decades.
The series has been a huge success so far and with Season 5 dropping in November 2022 you can expect to the sixth and final season sometime in 2023.
A lot of season four was shot in Spain, specifically Malaga, Almería and Cádiz, including the convent of Santo Domingo de Jerez being turned into a hospital. The scenes that were representing Australia were actually shot in the streets of Malaga. You'd be fooled into thinking the scenes with Uluru were shot in the Aussie outback but nope, thanks to digital effects Uluru was digital inserted after filming, and was actually filmed near the Tabernas desert, in Almería.
And so that concludes the list of 10 movies & TV shows filmed in Spain – which ones were you most surprised about?
Pin for later: