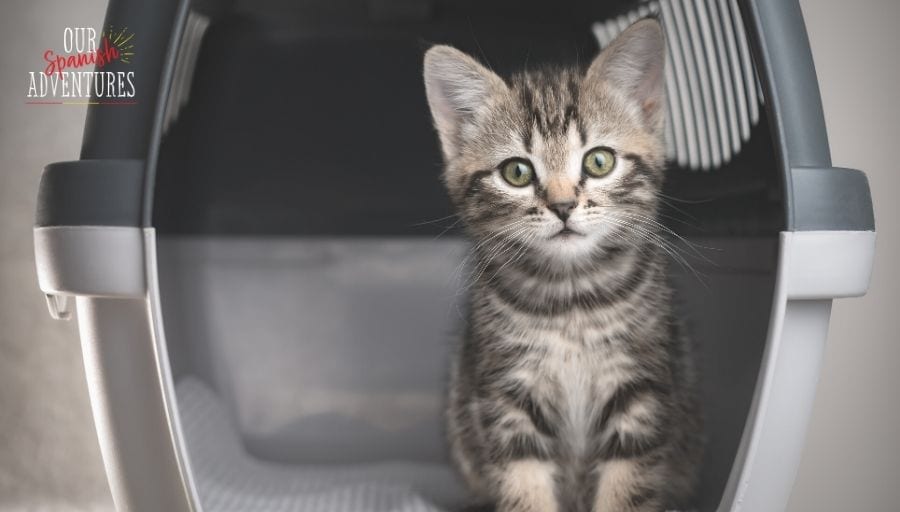 When planning a move to Spain, most families understandably want to take their beloved pets with them. When we moved in 2019 it was fairly easy to bring our cat Milo with us – a few jabs and a pet passport and he was ok to travel.
Post-Brexit however, taking pets from the UK to Spain is more difficult and will take both more planning and more money.
Below we've detailed some of the things you need to know about taking pets from the UK to Spain. (For the purposes of this advice, the government considers a pet to be a dog, cat or ferret.) Be sure you also know the law for having a pet in Spain. Some rules could be different in UK and in Spain. ​
Contents (jump to section)
Can I still bring my pet to Spain?
The short answer is yes, you can still bring your pet from UK to Spain.
However, you can no longer use a pet passport issued in Great Britain (England, Wales or Scotland) for travel to Spain or any other EU country. You can still use a pet passport if it was issued in an EU country or Northern Ireland.
What does my pet need to travel to Spain?
To travel from the UK to Spain, your pet will need the following:
a microchip
a valid rabies vaccination
an animal health certificate (AHC) if your pet is travelling within 5 days of your own journey (unless you have a pet passport issued in an EU country or Northern Ireland)
an export health certificate (EHC) if your pet is travelling more than 5 days before or after your own journey
You must get your pet microchipped before, or at the same time as, their rabies vaccination. If you don't they'll need to be vaccinated again.
Animals must be at least 12 weeks old to be vaccinated and you must wait 21 days after the vaccination before travelling.
What is an Animal Health Certificate?
The Animal Health Certificate (AHC) confirms that your pet has been microchipped and vaccinated against rabies.
You'll need to get a new certificate for your pet each time you travel to an EU country and you must obtain it within 10 days of the date you travel.
The certificate will be issued by your vet and is valid for four months, for a single trip into the EU, onward travel within the EU, and for re-entry to Great Britain.
What do I need to do when I arrive in Spain with my pet?
When you arrive at a Spanish airport or port, you'll need to go through a travellers' point of entry. Here you'll need to show your pet's animal health certificate along with proof of their microchip and rabies vaccination.
I live in Spain, can I take my pet back to the UK?
If you live in Spain and have a pet passport that was issued in Spain or another EU country, you'll be able to use it to take your pet back to the UK after Brexit.
You will also be able to return to Spain with the EU-issued pet passport.
If you are using a pet passport issued in the UK, it's advisable to speak to your vet before you travel to make sure you're compliant with EU rules.