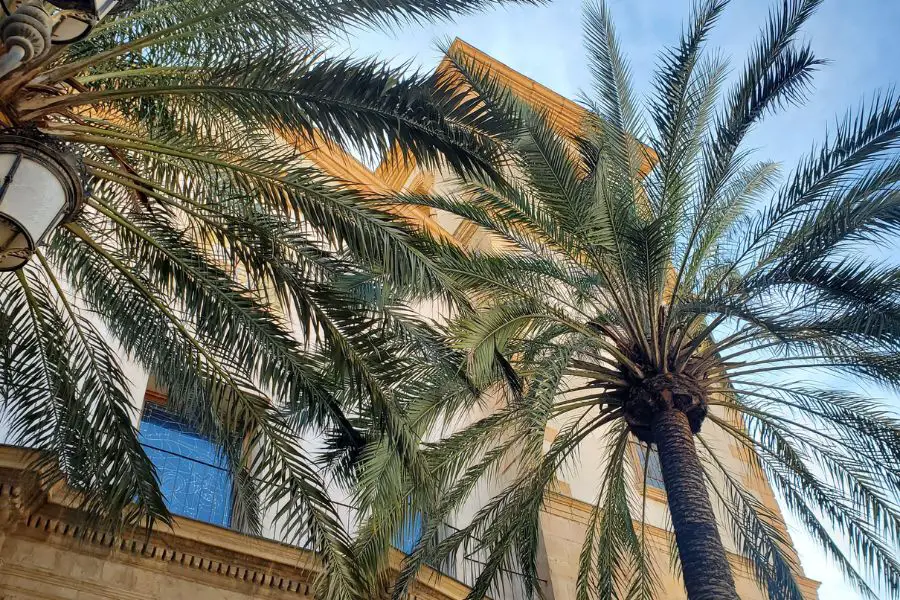 A blog post I've been meaning to write for ages is about the fantastic city of Lorca. We visited last Christmas (yep I know that was 8 months ago!) and really enjoyed our stay there.
Below I'll share some things to do in Lorca, places you must see, as well as where to stay. So if you are looking for a historic Spanish city, read on…
Contents (jump to section)
Some of the links below are affiliate links, meaning we may earn a small commission at no additional cost to you if you make a purchase via one of these links.
About Lorca
Lorca is a beautiful city located in the south-eastern region of Spain, in the province of Murcia. Lorca is known for its rich history and cultural heritage, and is a popular tourist destination for those looking to explore a bit further in land.
In May 2011, Lorca suffered an earthquake of 5.1 which lasted for approximately 20 seconds and damaged many of the city's historic buildings, roads, and bridges. This earthquake was the worst natural disaster in Spain for over 50 years and you can still see evidence of it around the city as buildings are gradually rebuilt and restored.
Visit the Castle of Lorca
El Castillo de Lorca should be at the top of the list of anyone visiting the city. This ancient fortress dates back to the 9th century and features a museum, where you can learn about the history of the fortress and the city of Lorca itself. You can also take a guided tour of the castle and enjoy breathtaking views of the surrounding countryside from the top.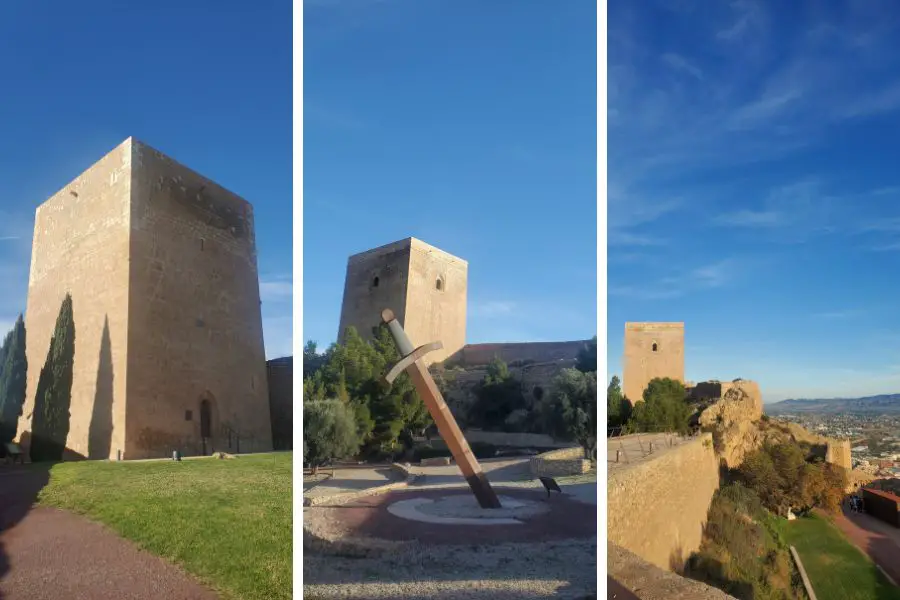 There is plenty to keep children amused from dressing up clothes to a giant outdoor chess set and tons of room to explore and run around outside.
Buy your tickets to Lorca Castle here
Relax in the Plaza de España
The Plaza de España is the main square in Lorca and is surrounded by impressive buildings of historical and architectural significance. The square features a beautiful fountain and is the perfect place to relax and enjoy the local atmosphere from one of the many cafes and restaurants while you watch the world go by.
Visit the Semana Santa (Holy Week) Museum
Lorca is famous for its traditional Semana Santa celebrations at Easter, which are considered among the most important in Spain. The Semana Santa Museum is a must-visit at any time of the year if you're interested in learning more about the history and traditions of these Easter events. The museum features a collection of religious art and artifacts, as well as exhibits documenting the history and evolution of the Semana Santa celebrations in Lorca.
Stroll through the park
The park located in the centre of Lorca, "Parque de la Constitución", covers an area of about 27,000 square meters and is a lovely place to spend some time chilling out. Founded in the early 20th century, here you'll find playgrounds, sport facilities, picnic areas, fountains, sculptures, and a kiosk serving drinks and snacks. Throughout the year you can also attend events and activities in the park, including concerts, cultural exhibitions, and outdoor festivals.
Attend an event
Lorca is home to many cultural events throughout the year, including music festivals, theater performances, and art exhibitions. Attending one of these events is a great way to experience the historical culture and connect with the community.
Explore the old quarter
Lorca's old town stone streets are lined with many historic buildings, churches, and museums. The Collegiate Church of San Patricio is an impressive building dating back to the 16th century with a beautiful baroque façade and adorned with sculptures and paintings. You can go into the church to explore the inside close up.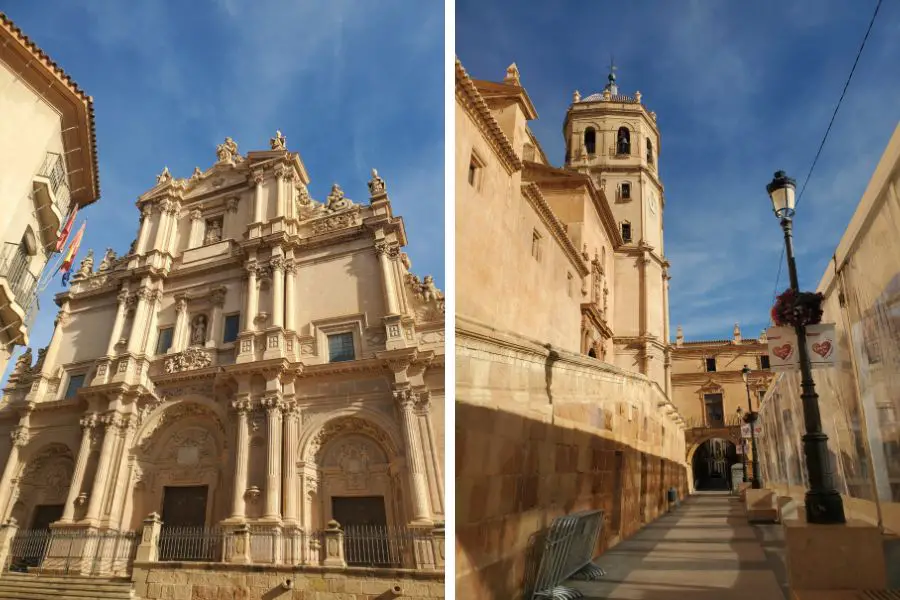 Take a walk around the city
One of the best things to do in such an historic city is to simply take a walk. There are some amazing buildings in Lorca and by walking around the city you will see some of the oldest examples of 16th century architecture as well as evidence of the 2011 earthquake and the rebuilding that is still going on. There are various plaques to be found that will tell you about the history of the buildings, and you'll see what is left of the city wall.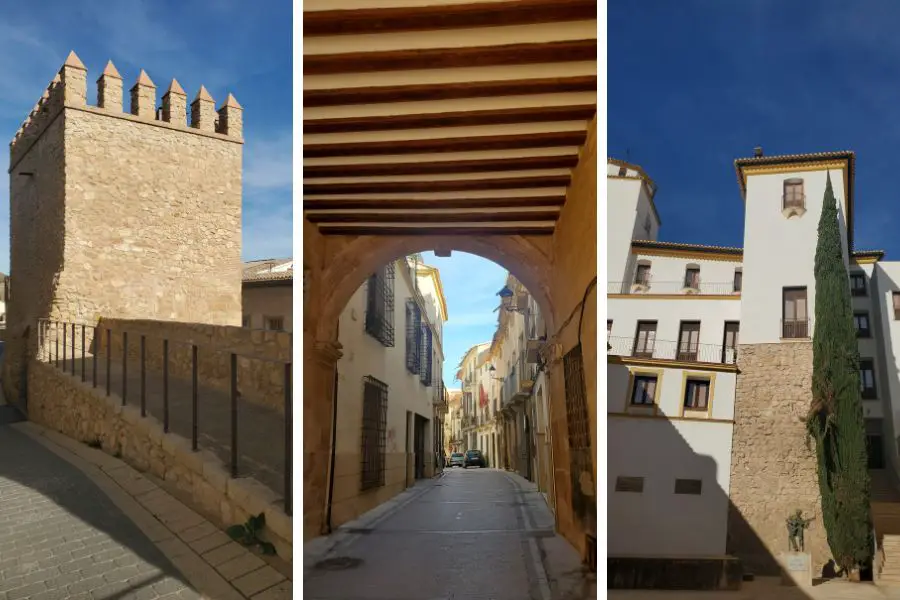 Explore the Lorca countryside
Once you have done everything the city of Lorca has to offer, you can head into the beautiful countryside surrounding Lorca. There are many opportunities for outdoor activities such as hiking, cycling, and horseback riding. You can also visit the nearby Sierra Espuña Natural Park, which is home to a wide range of flora and fauna and offers breathtaking views of the surrounding landscapes.
Where to stay in Lorca
We stayed at the Parador at Lorca Castle, which is an amazing hotel will views across the city and situated right next to the castle.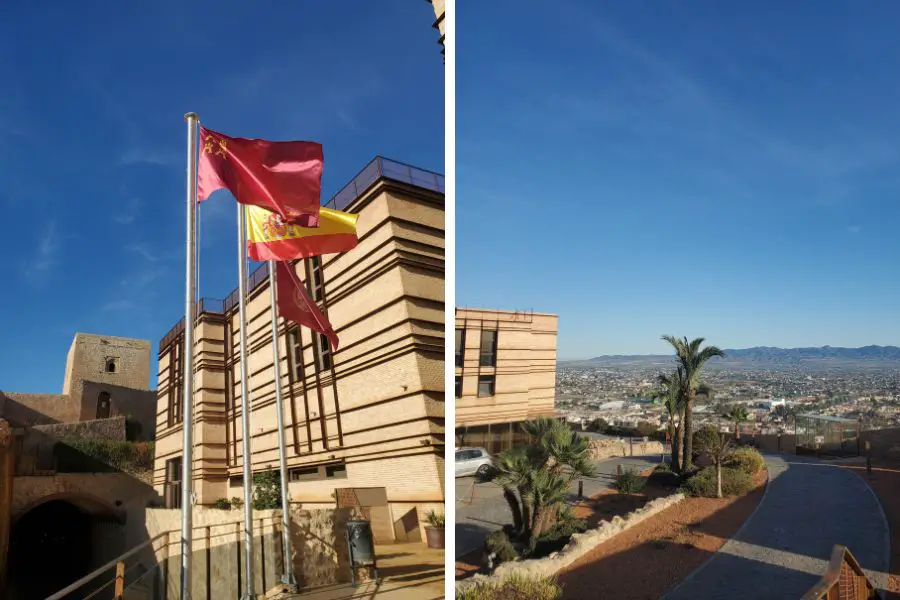 Other places to stay in Lorca include:
If you like old cities full or history and character, Lorca is a must visit. Whether you are interested in history, culture, or outdoor activities, you will find plenty of things to do here.
Have you visited Lorca before?