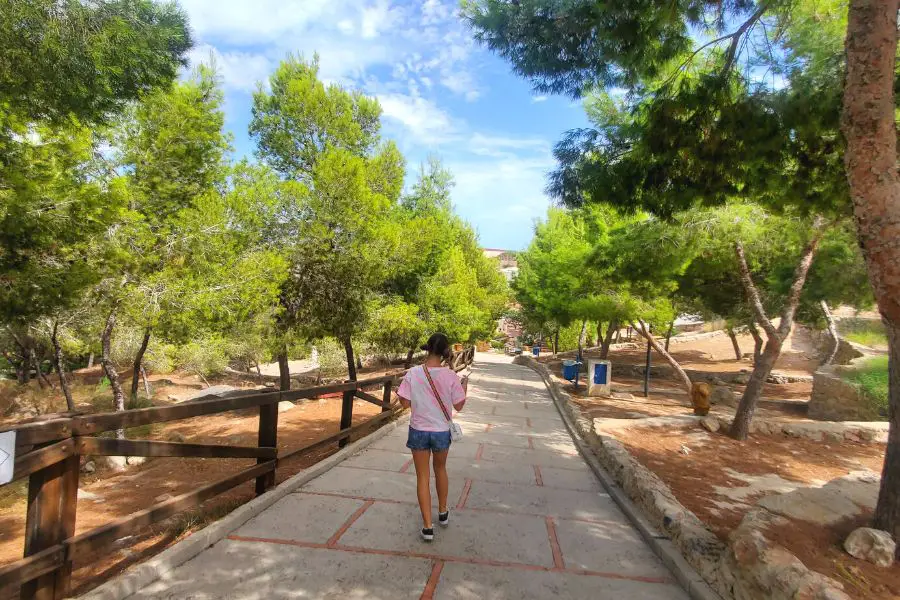 We moved to Spain as a family in 2019 and can definitely say that family life is better in Spain than in the UK!
Spain has so much to offer, from amazing year round weather and beautiful beaches to community events and a much more relaxed lifestyle.
Here are just a few of the reasons why we think that Spain can offer a better family life compared to the UK…
Contents (jump to section)
Better Weather
The climate in Spain is obviously much warmer and sunnier compared to the UK. Since moving to Spain we have spent a lot more time outdoors as a family, enjoying the sunshine and fresh air. The days seem to be much longer giving you more time after work and school to spend together, and the great weather also means that there are plenty of opportunities for outdoor activities such as hiking, swimming, and cycling all year round.
Family friendly
Spain is so family friendly, and there is a strong emphasis on spending time with loved ones. There's nowhere that children aren't welcome, it's really common to see babies and toddlers in bars and restaurants at midnight, as well as at all fiestas. Families in Spain tend to spend more time together, whether it's enjoying a meal or taking a weekend trip together. There are always lots of free events held for families, from water fights and discos in the summer, to bike rides, inflatables in the pool, and music and concerts.
Affordable cost of living
The cost of living in Spain is generally lower compared to the UK, though it has risen a lot in recent years. It's still cheaper in Spain when it comes to housing and food, so families can enjoy a higher quality of life without having to spend as much money. You can do so much for free in Spain, from visiting parks and beaches, attending local events and fiestas, and just generally enjoying the outdoors. If you are living outside of a city you'll also find that it's free to park at shopping malls, leisure complexes, beaches, parks and more. Another thing that families will love is that eating and drinking out is much cheaper so can be enjoyed more often.
High quality education system
Spain has a very good quality education system, with a big focus on creativity, critical thinking, and social skills. We have also found the education system in Spain to be more laid back with less stress on the kids, and much more fun and easy going relationships with their teachers. You will also of course save a lot of money on school uniform if attending a public school, plus your children will be bilingual!
Healthier lifestyle
Spain is known for its healthy lifestyle and longer life expectancy, with a big focus on fresh, locally sourced food and regular exercise. This is great news for families and encourages good health and wellbeing habits. In addition, the relaxed lifestyle and more positive work life balance in Spain can help to reduce stress and promote mental wellbeing.
Overall, we have found that Spain offers a much better quality of family life compared to the UK, with a combination of warmer weather, family-oriented culture, more affordable cost of living, and healthier lifestyle. If you're considering a move to Spain with your family we don't think you'll be disappointed but of course it's important to do your research and plan carefully.