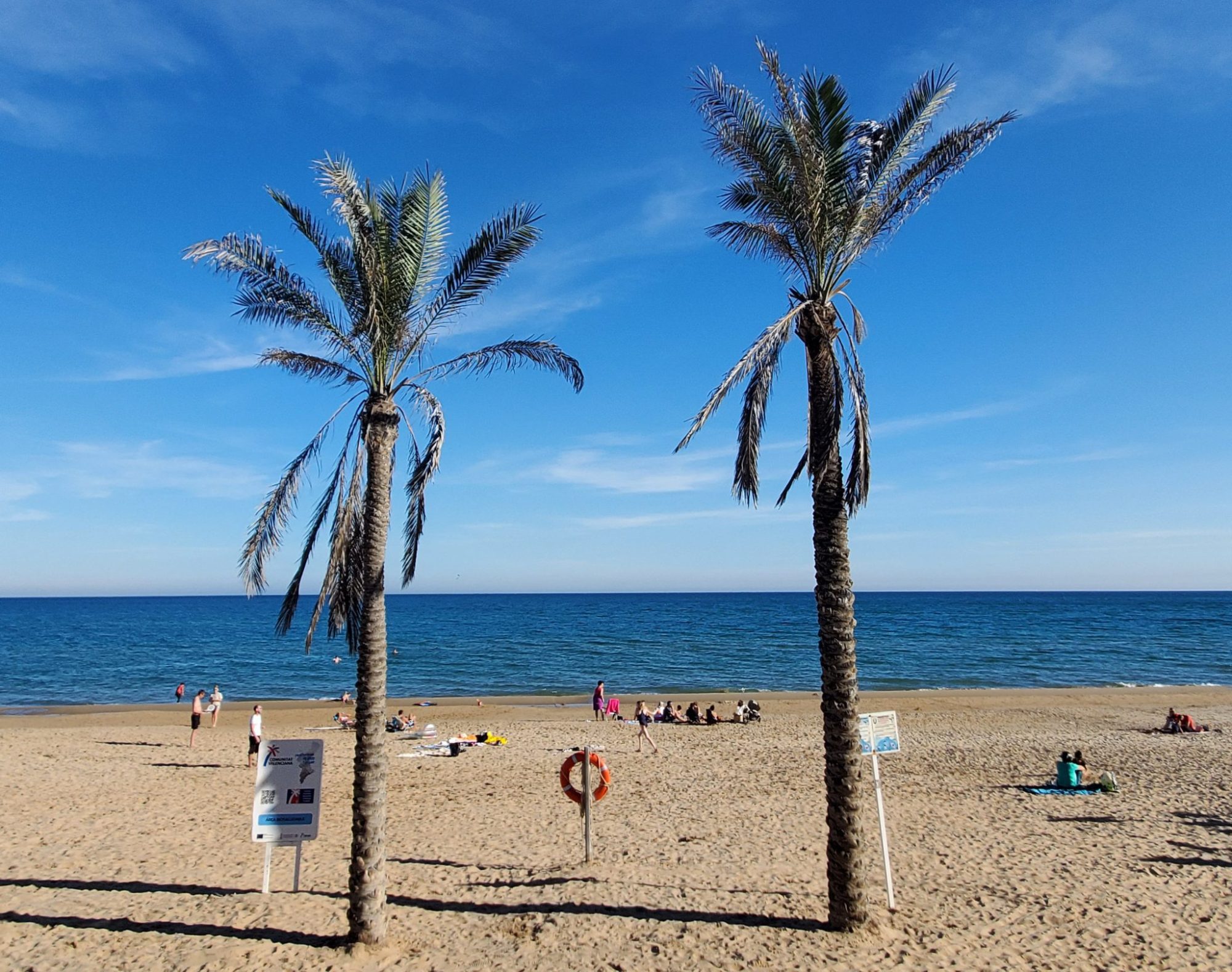 Something we get asked a lot by friends back in the UK, is how warm is it in Spain over the winter months. We also see this question get asked a lot in the Facebook expat groups!
It really does depend where you are in Spain of course. The North gets extremely cold and can get a lot of snow, but at the same time you can be sunbathing on the Costas.
We only really have personal experience of spending winter on the Costa Blanca so we'll talk about that here. This is all based on our past 4 years in Spain, but as we all know the weather can vary from one year to the next. However, with the statistic that there's an annual average of 320 sunny days on the Costa Blanca, we obviously get pretty good weather here all year round!
The lowest temperature in the middle of the day that we can recall is about 10°c at this time of year, though early in the morning it can be around 3°c. The highest daytime winter temperature has been around 25°c, so you can see that it varies widely. You can be shivering in a coat one day, and boiling in a t-shirt the next!
It's also important to understand that in the winter months it is very cold inside, especially if you have an older property. Spanish houses aren't usually insulated and are built to keep the heat out. This is great in the summer, but from December to March can mean that it's very cold indoors, especially because most houses here don't have central heating. We often go outside on a winter's afternoon to warm up!
I've included some photos below to show the kind of weather you can experience on the Costa Blanca during the winter. We still manage to get out and about regularly, and enjoy the sunshine.
December – the daytime temperatures in December are lovely on the Costa Blanca! During the day you can often wear a t-shirt but you'll need a light jacket of an evening. If you want to spend Christmas in the sun you'll be pleased to hear that the weather is usually great. So far each Christmas Day we've spent here (the last 4 Christmases) it has been early 20s, with one even hitting 25°c. There's a high chance you can have Christmas day outside as we have a couple of times. According to Google, the average daily temperature on the Costa Blanca in December is 18°c.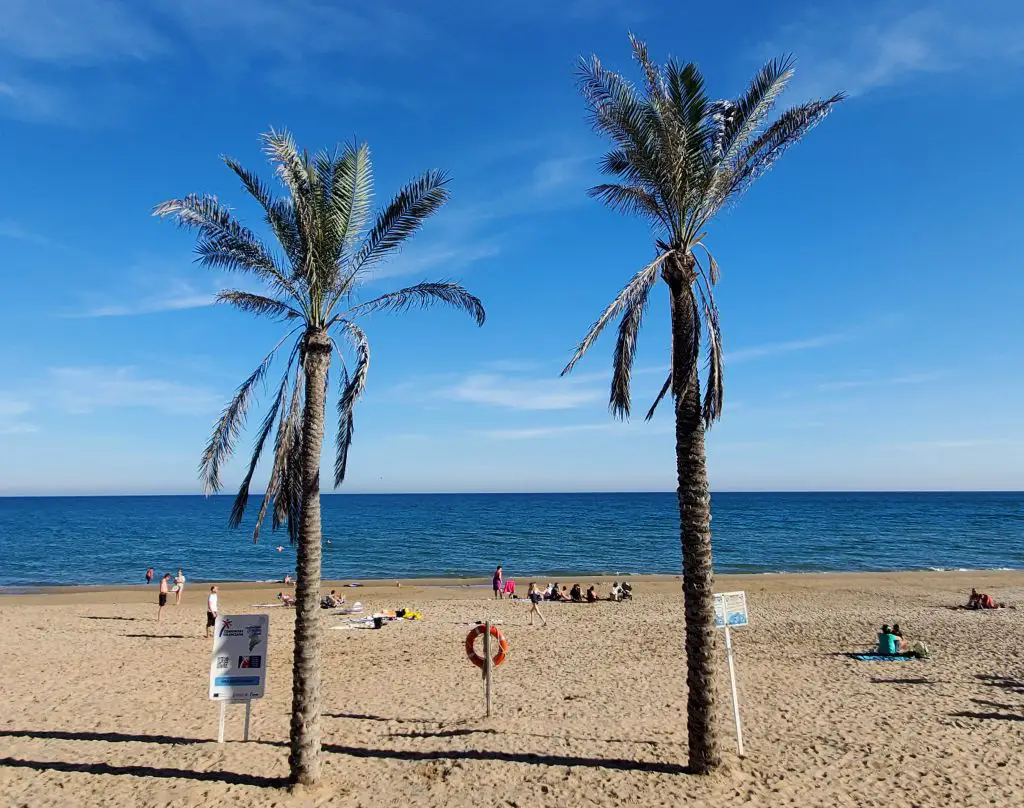 January – it starts to get quite cold on the Costa blanca in January. Out come the jackets and jumpers from storage and it's freezing indoors. However, on a sunny day it's warmer outside than in and you can easily sit in the sun with bare arms. The average daily temperature on the Costa Blanca in January is 17°c.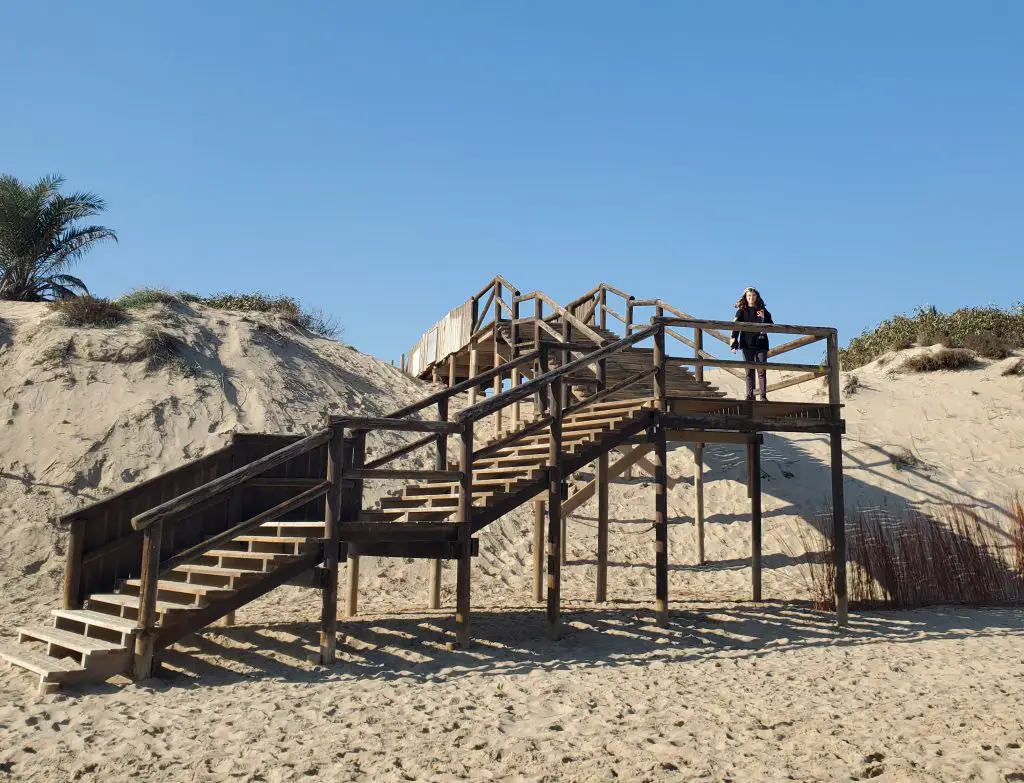 February – the weather in February is pretty similar to January. It's still jumpers and coats weather, and can rain fairly often. Much like January you'll have some lovely sunny days, and in a sheltered spot you can definitely have at least a couple of days sunning yourself in t-shirts and shorts. The average daily temperature on the Costa Blanca in February is 18°c.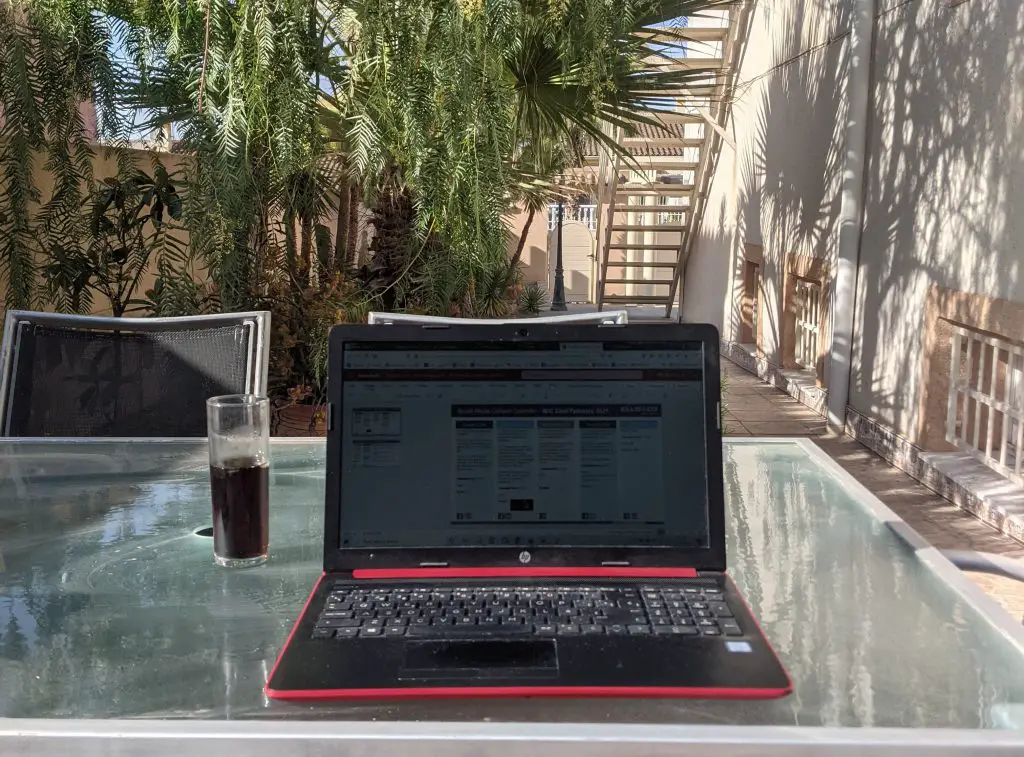 March – while the temperature rises a bit in March, unfortunately the rains often head our way. We've had some very rainy March's since we've been here so assume this is the norm for this month. However, you will still have a few warm and sunny days, and the good part is that once March is over, the hotter weather usually follows! The average daily temperature on the Costa Blanca in March is 20°c.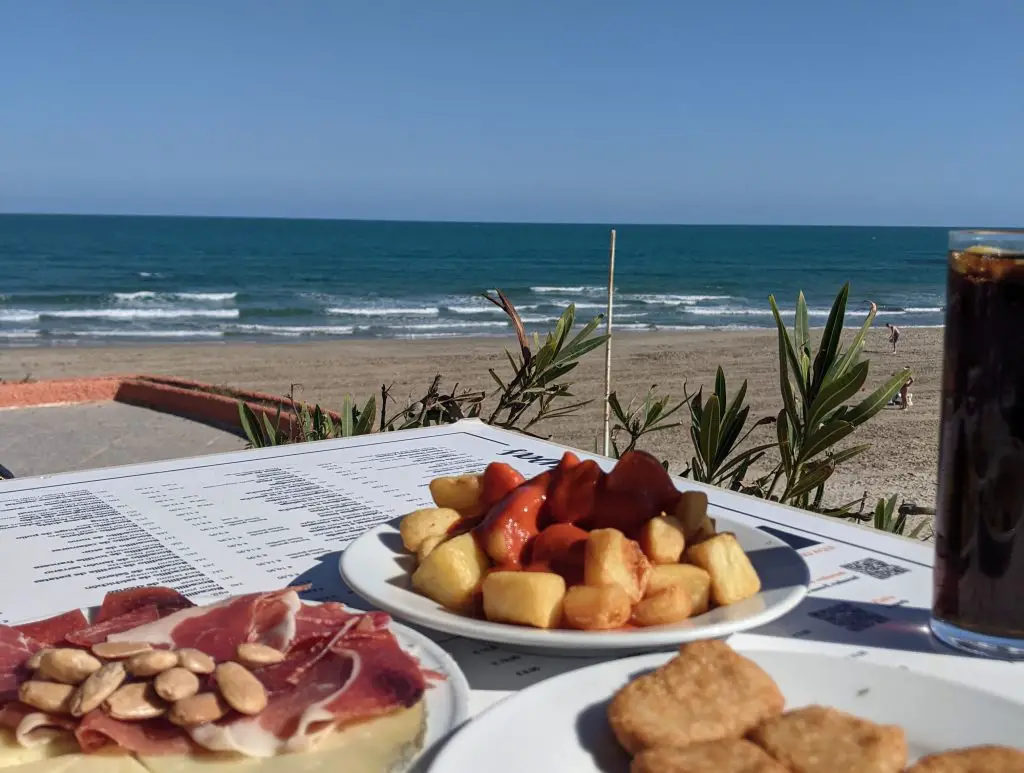 To sum up, winter in Spain is a bit of a mix really! Some lovely warm, sunny days along with some chilly and rainy days. It's hit or miss what type of weather you'll get if you visit the Costa Blanca during the winter, but unless you're very unlucky you should get to see some sun and blue sky.
We hope that has given you some idea of what the weather can be like during the winter on the Costa Blanca.
When is your favourite time to visit?