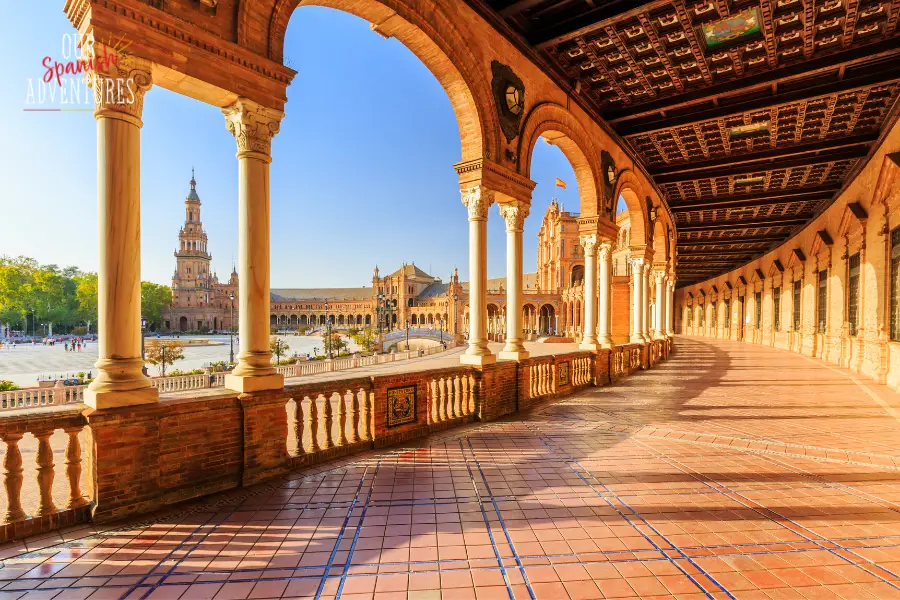 Travelling around another country and exploring new places is, in our opinion, one of the best things you can do with your time and money!
We've been living in Spain for almost 3 years now, and still have so many places on our 'Travel Bucket List' to visit. So far we have really only managed to travel around the Costa Blanca, and a small part of Andalusia – unfortunately school and work puts a limit on the amount of time we have to travel but we will definitely be heading to more areas of Spain in the near future.
If you have plans (or maybe just dreams for now) to explore Spain, there are so many options available for excursions and tours. A guided tour can be a great way to see places efficiently whilst learning lots about it from a local expert.
To help you plan your next Spanish trip, we've listed below some of our favourite providers of excursions and guided tours in Spain.
The links below include affiliate links, meaning we may earn a small commission at no additional cost to you if you make a purchase via one of these links.
Contents (jump to section)
The Tour Guy
If you are looking for culture, art, food, nightlife and the beach, then Barcelona is the city for you! The Tour Guy is a must-visit website for travellers with some great offers in various cities around the world, including Barcelona.
You can use the website to search for tours, activities, and experiences, You join a small group of less than 20 people to visit some amazing attractions like the Sagrada Familia, Park Guell, and Bari Gothic, as well as experiences like a Barcelona Food Tour or luxury boat cruise.
Simply pick your activity, the number of people in your party, and choose your dates and times.
There are also gift cards available if you have a loved one who loves to travel.
Save 5% when you buy 2 or more tours with the code SAVE5
Viator
Viator brings together thousands of quality providers around the world to offer some fantastic tours, experiences and attractions.
You can book shows & theater tickets in Barcelona, boat trips in Alicante, museum tours in Madrid, flamenco shows in Granada, and lots more.
Booking is really easy and there is also a 24 hour cancellation policy if you are worried about travel rules being changed at the last minute.
We have used Viator a number of times over the years for Spain, as well as America and Thailand, and have always been really pleased with our bookings.

Get Your Guide
If you're looking to avoid the usual tourist traps and discover authentic experiences, then Get Your Guide is the website you need to visit.
Offering unforgettable experiences around the world, the offers for Spain include guided tours, fast track tickets, entries to the best attractions, walking tours, and more.
You could join a food tour in Alicante, a night visit to the Alhambra in Granada, or a guided tour of the Alcazar in Cordoba.
Bookmundi
Bookmundi allows you to search for tours and holidays across the world. They are trusted by some of the top names in travel and will even price match.
Their Spain tours include The Best of Southern Spain, an 8 day trip to Madrid, Granada, Cordoba, Sevilla, and ending in Barcelona; as well as Walking in Mallorca and Cycling the Camino de Santiago.
Civitatis
Civitatis has thousands of guided tours, private tours, activities and days out across Spain. Simply pick your location, and select the type of activity or tour that you're looking for.
You could pick a guided tour of Madrid's Palacio Real, rent kayaks in Seville, or have a private tour of Toledo.
There even some free tours to join such as this Free Walking Tour of Granada or a Free Walking Tour of Madrid.

We hope that these great websites full of amazing excursions and guided tours in Spain have given you some inspiration and help for booking your next Spanish trip! Let us know where you plan to visit next.