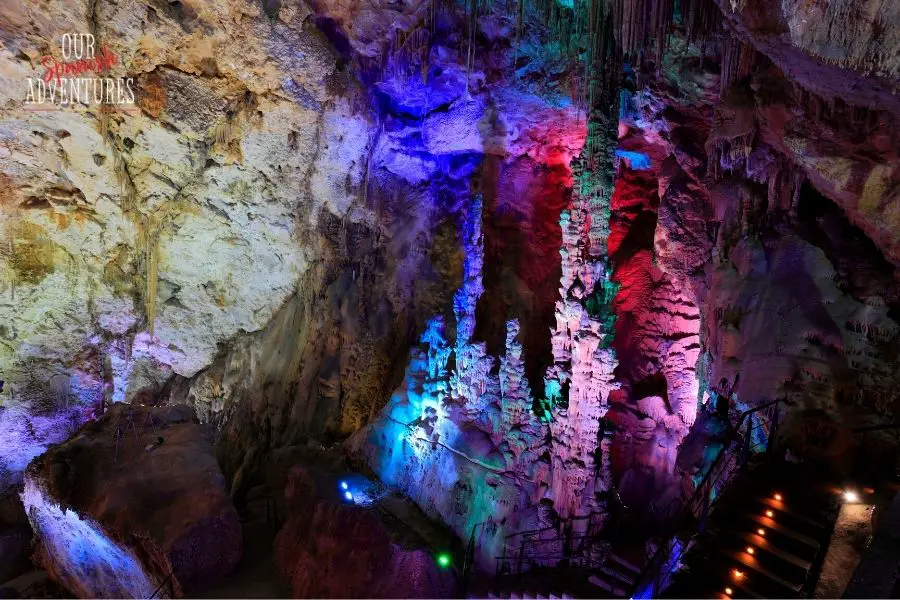 We have had some awful weather here on the Costa Blanca recently – March was the rainiest month since 1927, and so far April has been a bit hit and miss.
When you come to Spain on holiday, you're not usually prepared for rain and we have had a lot of people on social media asking what there is to do on the Costa Blanca when it's wet, especially those who are visiting with children.
Hopefully, as we're heading towards May now we won't have many more rainy days, but just incase, here are some things to do on the Costa Blanca when it rains…
Contents (jump to section)
Some of the links below are affiliate links, meaning we may earn a small commission at no additional cost to you if you make a purchase via one of these links.
Read on to find out more about these fun rainy day ideas…
Visit a museum
One thing we're definitely not short of on the Costa Blanca is museums. Every town and city has a lot of museums to visit, covering all sorts of interests, so if you are looking for an interesting rainy day activity here are some of our favourite museums to visit…
Museo Arqueológico y de Historia de Elche – One of the museums we have visited most often, MAHE is dedicated to the archeology and history of the area. The exibits include artefacts, interactive screens, and lots of space to explore.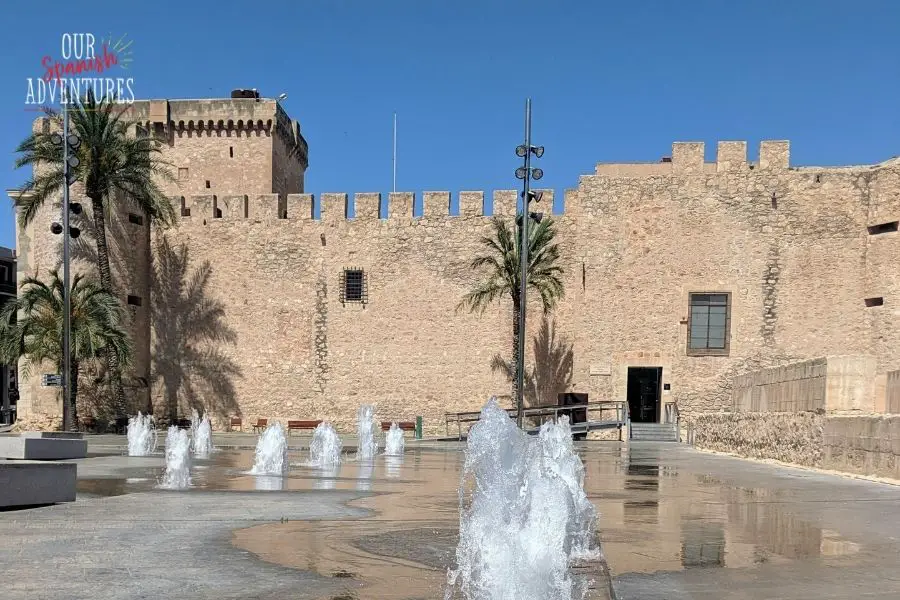 Museo de Fogueres, Alicante – Every June in Alicante the celebration of Fogueres de Sant Joan Bonfires is held and has been officially declared as of Interest to International Tourism. In this museum you can see examples of the effigies that are burnt in the bonfires, as well as costumes and videos from the celebrations.
Museo Del Mar Y De La Sal, Torrevieja – Salt production is big part of Torrevieja's history and here you can see tools, photos, models, and more, including a Delfin S-61 submarine, given to the town by the Spanish Ministry of Defence.
Valor Chocolate Museum, Villajoyosa – If you are on the Costa Blanca you will se plenty of Valor chocolate on sale in shops, as well as the cafes of the same name. If you want to know more you can visit the museum at the factory in Villajoyosa where you'll see the chocolate being made and also get to taste some!
Museo Paleontológico de Elche – If your children are dinosaur fans, you can see fossils and models on display in this museum, as well as lots of great activities for kids.
Museo Casal del Fester, Altea – The Moors and Christians fiestas are huge events held during the summer on the Costa Blanca, with amazing costumes and an interesting history. In Altea you can find out all about these events in this fiesta museum.
Go shopping
If you want to spend a rainy day doing some shopping, you aren't short of great indoor shopping malls to visit on the Costa Blanca. These malls have every shop you could think of, plus food courts, cinemas, bowling alleys, and more…
L'Aljub, Elche
Plaza Mar 2, Alicante
Portal de la Marina, Ondara
Gran Via, Alicante
Centro Comercial La Marina, Finestrat
Have a game of bowling
Everyone loves a game of bowling and there are quite a few places along the Costa Blanca. A couple of games of bowling, lunch, and fun in the arcades can take up a rainy afternoon while you wait for the sun to come back out!
Take the kids trampolining or to soft play
Indoor trampoline parks and soft play doesn't seem to be as big a thing as in the UK, probably because of the weather, but there are some to be found
Street Jump Trampline Park, Elche
Galactica Jump, Alicante
Urban Planet, Alicante
Play Cafe, Orihuela
Hakkuna Matata soft play, Guardamar
Go on a tram ride along the coast
If you still want to get out and see some of the Costa Blanca even if it's raining, taking the tram from Alicante up the coast is a great idea. You can stay dry and still see the sights!
The tram line starts in Alicante and goes as far as Denia, you can find information on the fares and times here.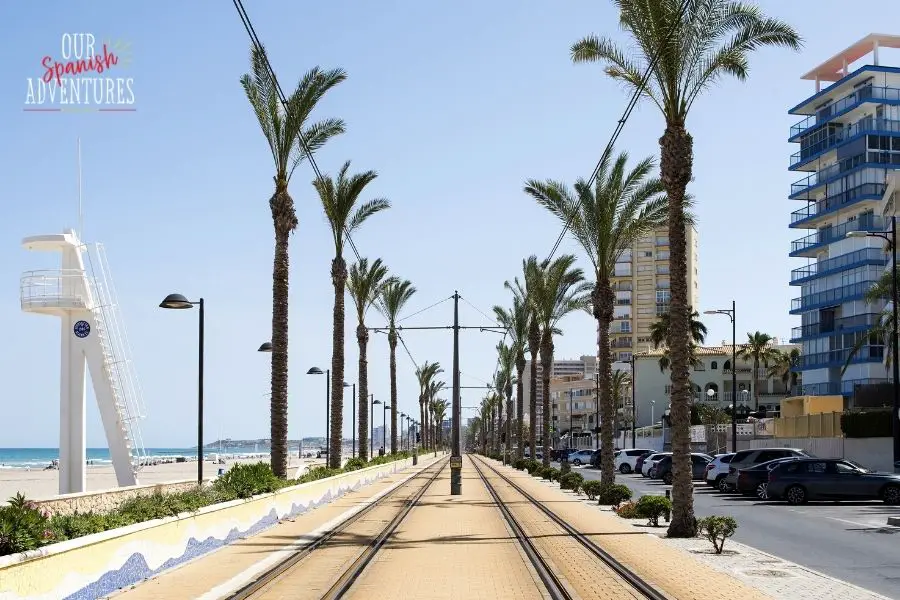 We recently got the tram to Benidorm which takes just over an hour from Alicante. You can get either stay on the tram and watch the scenery, or jump off to grab some lunch before heading back again. You'll get to see the coastline as well as some villages and towns you probably haven't heard of before.
Visit the Canalobre Caves
Las Cuevas del Canelobre in Busot are definitely worth a visit, rain or shine. It's one of the largest caves in the Valencian region, with more than 80,000 m2 to explore.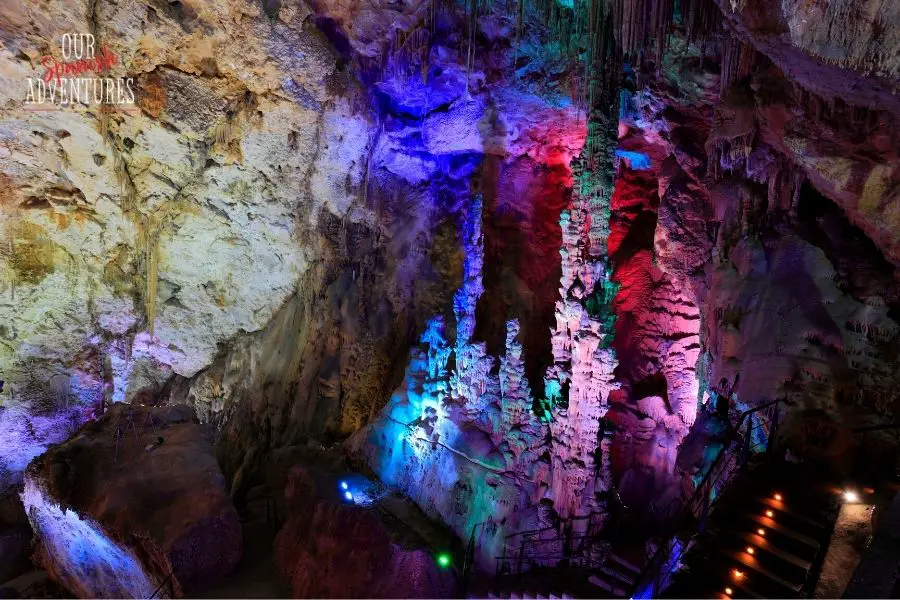 You head through a 45m tunnel into the caves where you'll see huge stalactites and stalagmites in all sorts of impressive shapes, lit up with coloured lights. You can join a tour to learn more about the caves, and there are various speakers around to listen to the information in English.
Take a Paella Cooking Class
Why not use a rainy day to learn how to cook a traditional Spanish paella? First you go on a guided tour of the Mercado Centro in Alicante to buy your ingredients, before being shown how to make the perfect paella.
The class takes around 4 hours, and of course lunch is included. You can book onto a Paella Cooking Class here.
We hope this post has given you an idea of a few things to do on the Costa Blanca when it rains.