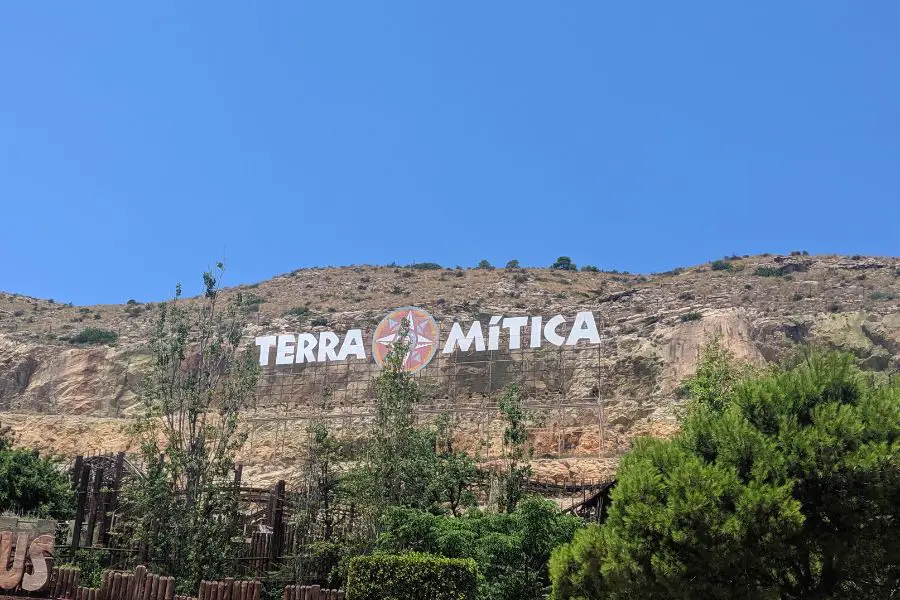 The Costa Blanca is a great place for families, both to live as well as to visit on holiday. If you are looking for things to do with children on the Costa Blanca, a day out at an amusement park is a good choice.
Here are some of the best amusement parks on the Costa Blanca for families, including theme parks, animal parks/zoos, and water parks…
Some of the links below are affiliate links, meaning we may earn a small commission at no additional cost to you if you make a purchase via one of these links.
Terra Mítica
Terra Mítica is a mythical themed park in Benidorm based on the ancient Mediterranean civilisations and divided into five themed zones: Egypt, Greece, Rome, Iberia, and the Islands.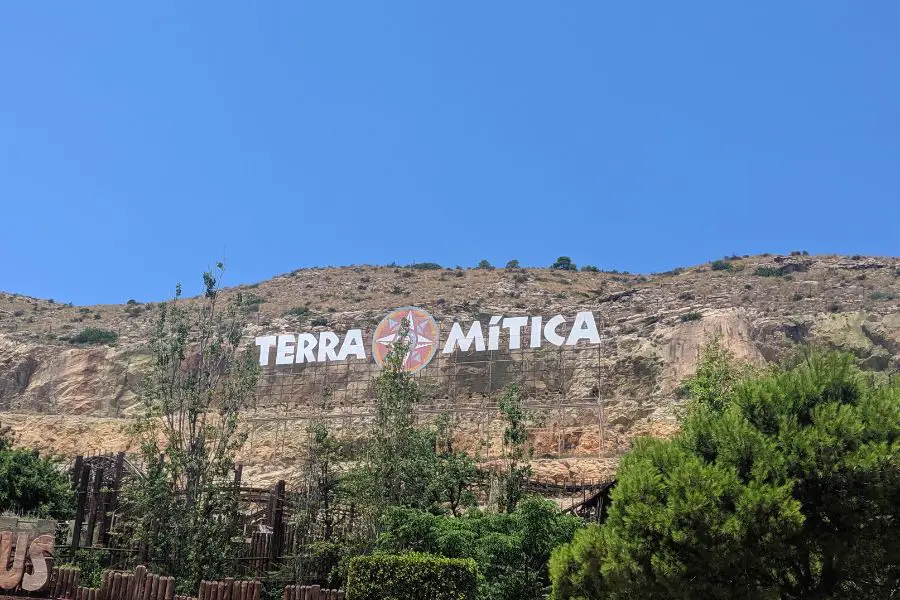 With roller coasters, waterslides and entertainment Terra Mítica is a great park for all ages, though there is probably a bit more to do for older kids. There are lots of shows in each of the themed areas which are a good mix of entertaining and educational.
If visiting in the summer, there is also a great splash park with water slides and fountains, the perfect place to cool off!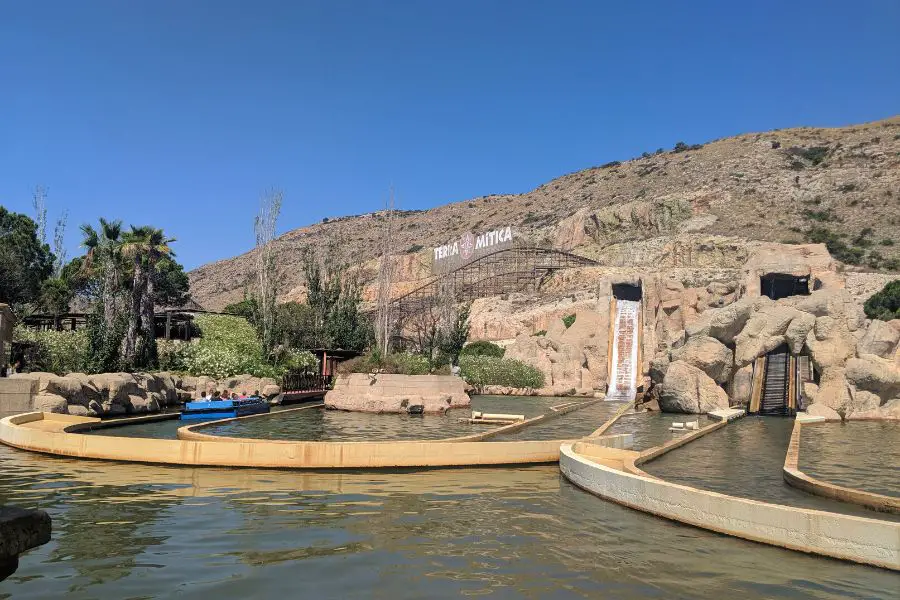 Terra Mítica is only open in the summer months, from June to mid September. You can find out more and buy tickets to Terra Mítica here.
MundoMar
MundoMar is an outdoor animal theme park in Benidorm, located next to the water park Aqualandia which can be seen from various spots around the park.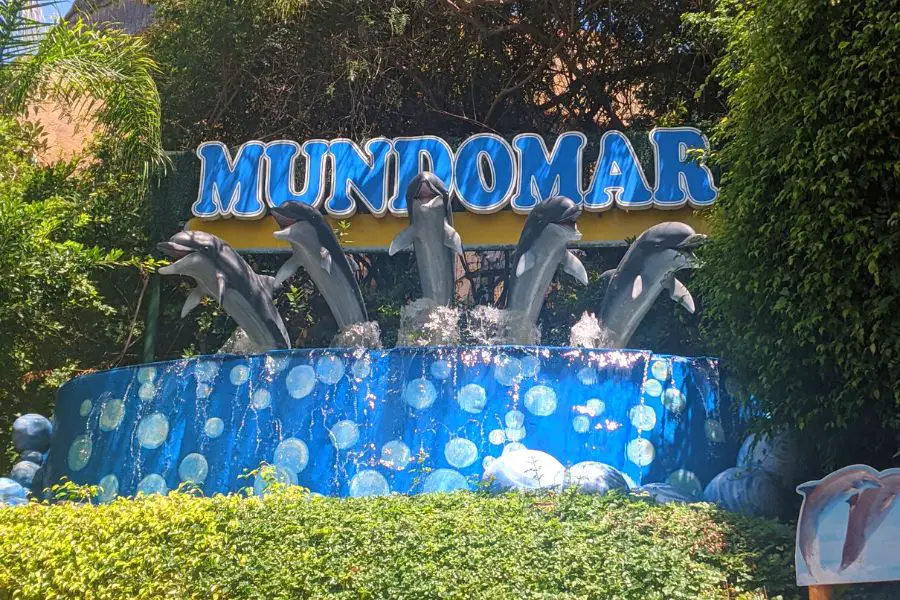 The park is a great family day out, with so many animals to see including sections for different species of mammals, birds and reptiles. You will get to see monkeys, parrots, flamingos, giant turtles, sea lions, dolphins and more.
You can join watch feedings sessions as well as shows, and even take part in amazing experiences such as swimming with sea lions or or dolphins. The dolphin show itself is fantastic to watch so make sure you catch that one!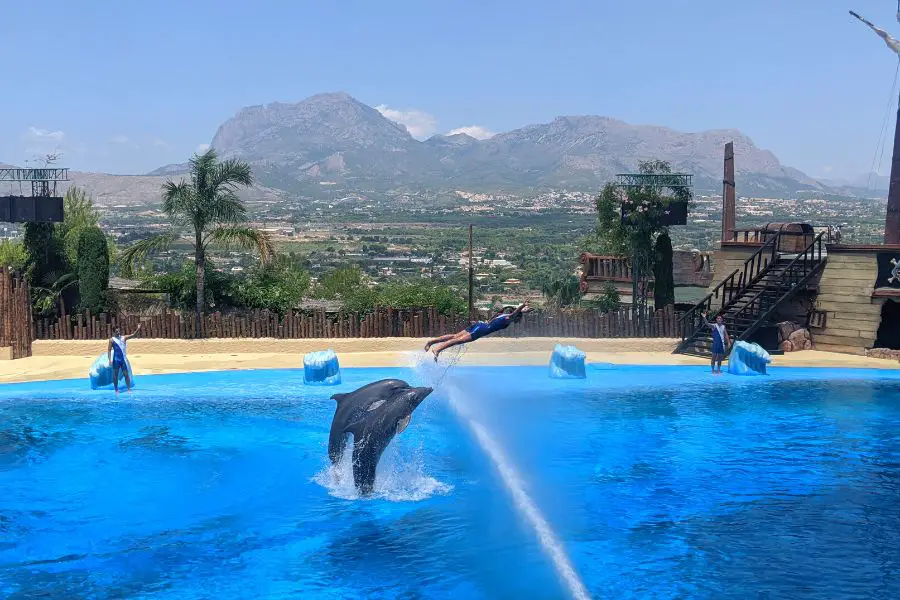 MundoMar is open daily from April until October. You can find out more and buy tickets to MundoMar here.
Aqualandia
Located next door to MundoMar is the waterpark Aqualandia, and the water here is sourced directly from the ocean.
There are water slides and rides for all ages, and there are three routes around the park, depending on which one suits your party best – family, friends, or extreme.
As well as the expected water slides, there is also a wave pool, kids splash pool, and lazy river.
Like many water parks in Spain, Aqualandia is only open in the summer – from May until September.
Buy your tickets for Aqualandia here:
Aqua Natura
Another big water park in Benidorm is Aqua Natura, a family-friendly aqua park with towering slides, swimming pools & splash pools for young children.
Moe child-friendly than Aqualandia, Aqua Natura even has a Mermaid School and and area of slides to accommodate parents and kids together.
But don't worry – there are also plenty of larger slides for older kids and adults!
Aqua Natura opens daily from May 31st to September 5th.
Buy your tickets for Aqua Natura here:
Terra Natura
Terra Natura is a zoo theme park in Benidorm where visitors can make contact with animals with barriers invisible to the human eye. It is more of a conservational and educational animal park than MundoMar with it's animal shows.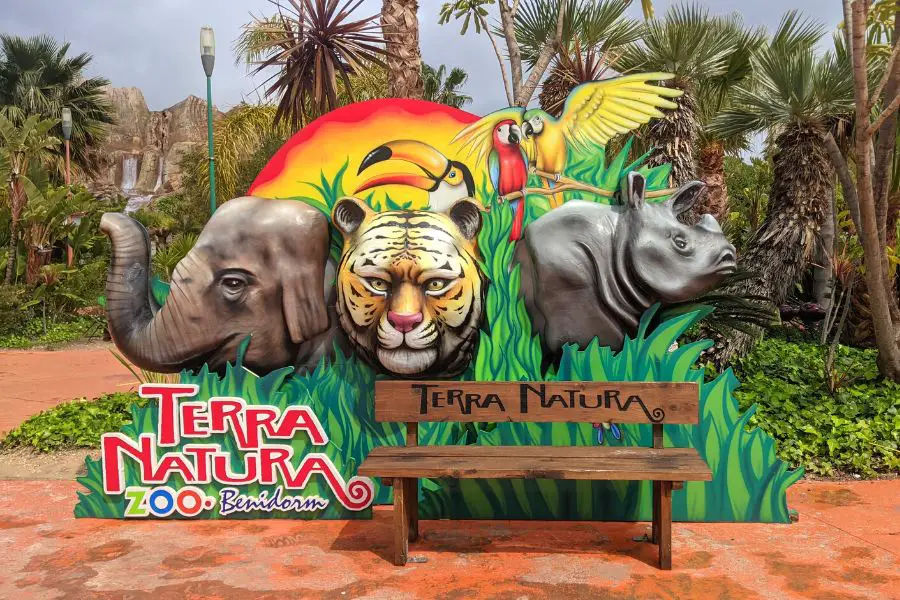 The park is split into habitats – Europe, The Americas, Asia – where you can wander through each to see the animals up close.
You can take part in the free Zoo Experience events where you join the zoo keepers to feed animals and learn more about them.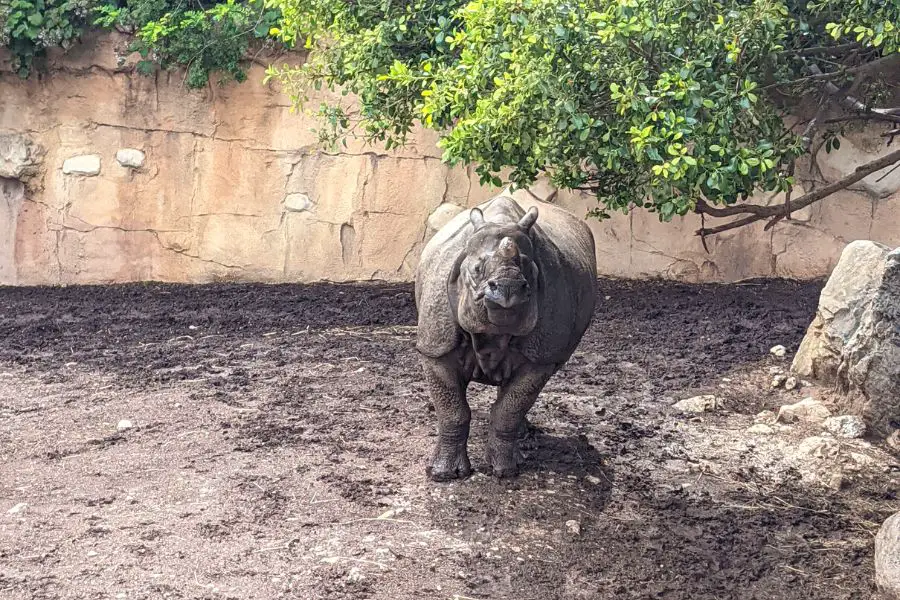 Terra Natura is open on weekends only from November – March, and daily from April – October. Find out more and buy tickets to Terra Natura here.
Pola Park
Pola Park in Santa Pola is a smaller theme park for younger children with classic rides including a roller coaster, go-karts, mini golf and water rides.
It is a much smaller theme park than the ones in Benidorm, but also a lot cheaper and less busy so ideal if you have small children.
Pola Park is open daily during the summer months, but only on weekends out of season so make sure you check their opening times before visiting. Find out more and book tickets here.
DinoParc Algar
If you have dinosaur loving children then DinoParc in Algar near Benidorm is the ideal day out. It's a child-friendly theme park with full-scale robotic dinosaurs, a 3D theater and lots of dino-themed educational activities.
There is also a paddling pool and a paleontological playground to keep them amused for hours.
The park is open daily from March – November, find out more and book your tickets here.
Río Safari
Last on our list of the best amusement parks on the Costa Blanca is another zoo. Río Safari in Elche is a great safari park and conservation centre located in an orchard of almost 4000 palm trees.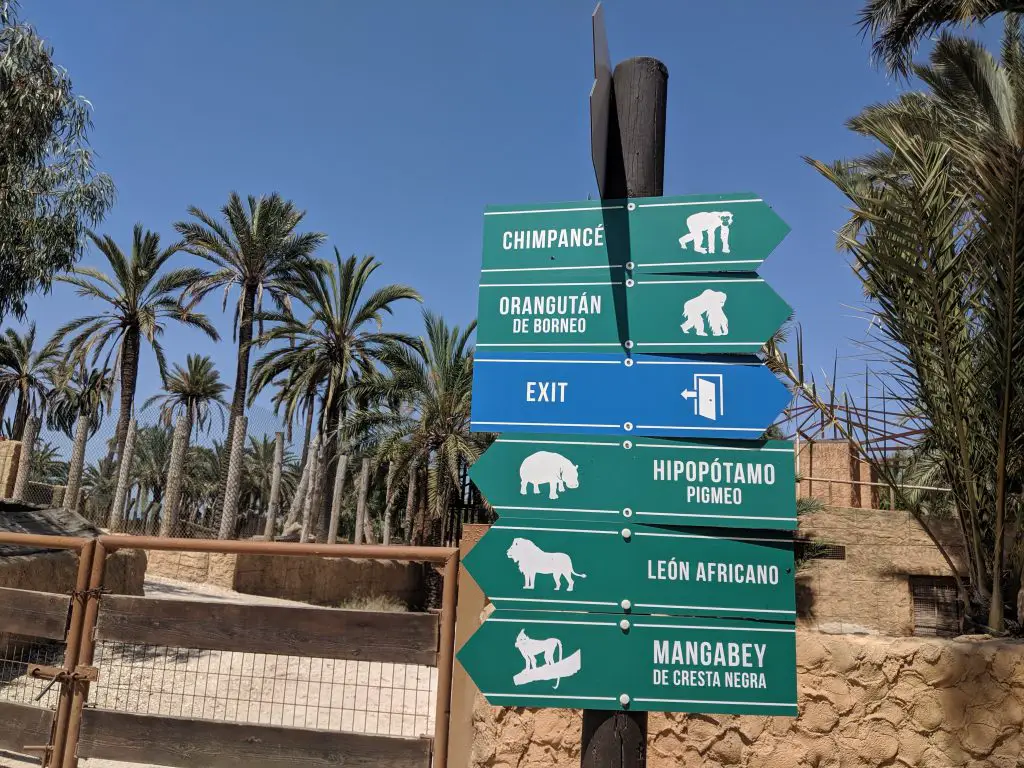 One of the highlights is taking the train around the park through some of the animal enclosures to see animals such as camels, llamas, zebras, and ostriches close up.
You can also enjoy close encounters with the carers of lemurs, giraffes, orangutans and chimpanzees. Plus watch demonstrations of sea lions, parrots, and more.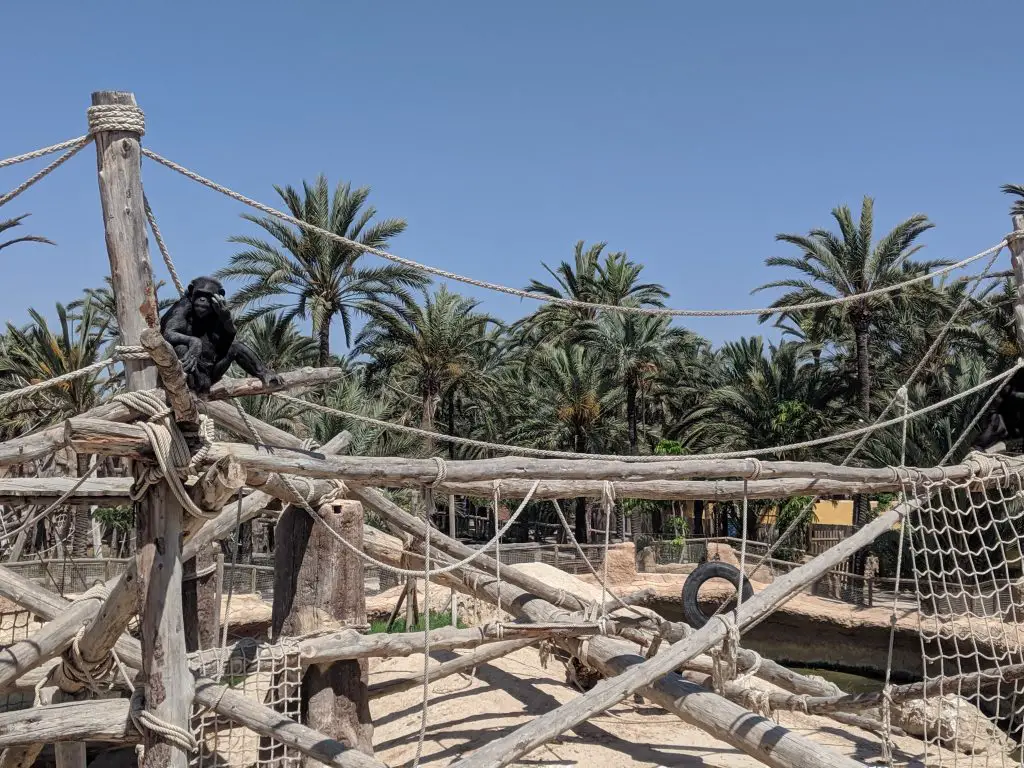 At the end of your day, there is also a great splash park to cool off in with waterslides for all ages. Though there is an additional cost to enter this area.
Río Safari is open daily and one tip from us is not to visit when it's too hot as all the animals will be hiding in the shade or indoors!
Find out more and buy your tickets here.
We hope this list of the best amusement parks on the Costa Blanca has given you plenty of ideas for fun days out! Enjoy!