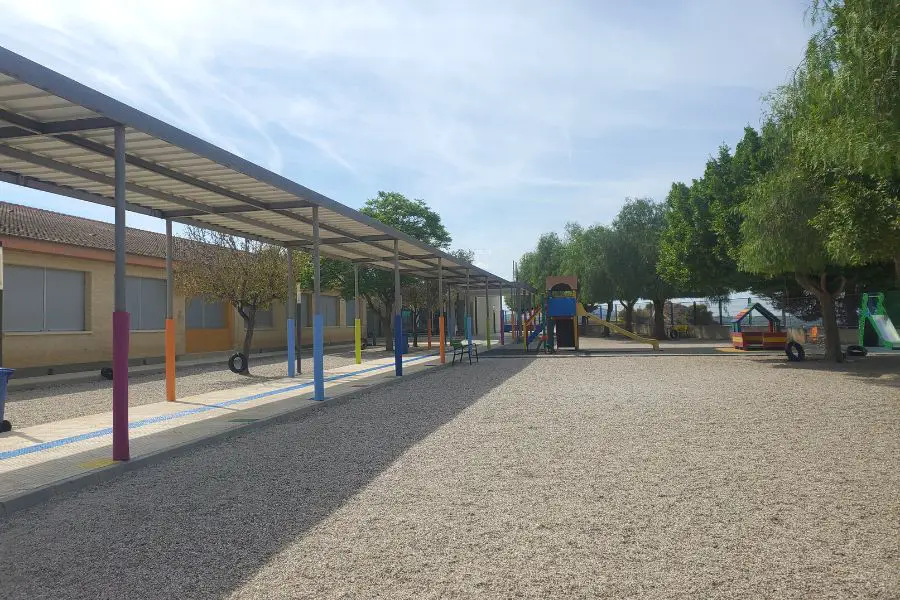 Moving to Spain as a family comes with a lot of challenges, not least what to do about schooling.
Our daughter is just about to start her 4th year of school in Spain, so we are now used to the Spanish school system and what is expected of foreign children being at a Spanish school.
If you are currently researching a move to Spain from the UK, or any other country, we have compiled some tips and advice on things to consider when choosing a school in Spain as an expat.
Contents (jump to section)
International school or Spanish school?
When choosing a school in Spain, the first decision you will need to make is whether you want to keep your children speaking their native language at school, or whether you are happy for them to enter a Spanish school. There are many International and British schools in Spain, that will follow the curriculum of the UK or America. We also know of Norwegian and French schools here on the Costa Blanca.
Your decision will be influenced by various factors such as the age of your children, their capacity to learn a new language, how long you plan to live in Spain, and of course your financial situation.
For a more in depth look at the pros and cons of both Spanish and International schools have a read of this post.
Public, Private or Concertado?
If you decide to go with a Spanish school, there are still three types of school to choose from.
Public – Public (público) schools in Spain are state funded so tuition is free, though you may need to pay for books and materials. There's no uniform at public schools and the school day is often shorter.
Private – As well as private international schools, there are also private Spanish schools. Tuition can range from a few hundred a year to several thousand.
Concertado – A concertado school is a subsidised private school, usually Catholic, providing a religious education. The state provides some funding so tuition is lower than fully private schools.
Location & transport
Usually you will be required to register you child at the school for your town. If a school in a neighbouring town has extra spaces you may be able to register there, however children living in that town will get priority.
If the school is not close to home think about how your child will get there. Not all schools will offer transport options and public buses in some areas of Spain are non-existant!
For expats still in the research stage of moving to Spain, it's a good idea to look at the local schools before you decide on a property.
How long is the school day?
The length of the day can vary between schools, starting between 8am and 9am, and finishing anywhere from 2pm and 5pm.
As an example, our primary school day is from 9am-2pm but the primary school in the next town runs from 9am-3pm.
Schools finishing earlier like ours will have a short snack break but no lunch hour, with children having lunch when they get home. The schools that finish later than 2pm will include a lunch hour.
Some schools will have a longer lunch break in which children can go home from 1-2 hours and return later for more lessons.
Lunch options
As mentioned above, some schools include a lunch hour in their day and others finish early so the child can have lunch at home.
For schools providing a lunch hour some will have a 'Comedor' (dining room/canteen) and others will expect the children to bring lunch with them.
If the school does have it's own comedor you may want to find out what type of meals are offered as it can be quite different to British and American school dinners.
What languages are taught?
For most schools in Spain the main language will be Castilian (Spanish). However, there are 4 other official languages in Spain (Catalan, Galician, Basque and Aranese) so in those areas a percentage of lessons will also be taught in the second language.
For children who's native language is not Spanish this means that they will be learning two new languages when starting school in Spain.
As many of our readers are interested in the Costa Blanca (where we live) we'll just point out here that in the Valencian Community children also have to learn Valencian at school, which is very similar to Catalan.
Extra help for non-Spanish children
By law, Spanish public schools are obligated to help foreign students integrate into the Spanish school system. This may mean that they are taken out of some lessons for individual Spanish tuition, or as a small group with other foreign children. In some cases children may be put into a lower year until they reach the expected level of spoken and written Spanish.
When contacting schools it is a good idea to find out what procedures they have in place to help non-Spanish children.
Ask around for recommendations
For public Spanish schools it's very unlikely to find a school website, and there is nothing like the UK's OFSTED reports to find out how the school performs. This obviously makes it very difficult to find out if a school is actually any good or not.
We'd recommend speaking to local parents, either in person or via social media, to find out their experiences of the local public schools.
We hope this has given you some things to consider when choosing a school in Spain. If you have any questions feel free to get in touch or reach out on social media.