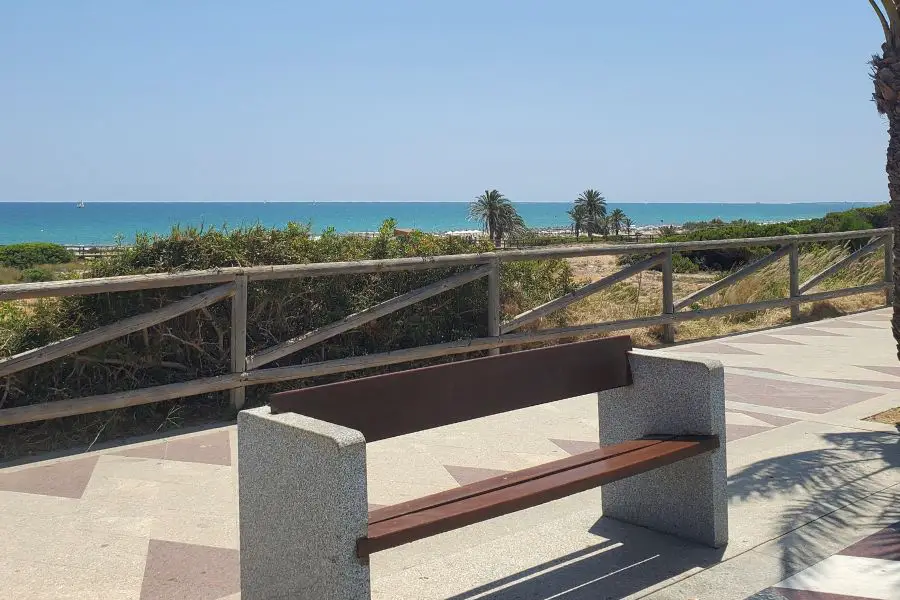 Spain is an amazing country, there's lots of culture and history to learn about, beautiful scenery, great food and of course fantastic weather. So it's no surprise that, like us, many people dream of moving here permanently. We regularly receive messages on social media from families in the UK (and US) looking to make the move and are always happy to share our tips and experiences.
If you are considering a move abroad, here are some things to think about before moving to Spain permanently…
Contents (jump to section)
Visa requirements
Unfortunately for non-EU citizens, which now includes Brits, it isn't easy to just pack up and move to Spain. It's important to know what the visa requirements are to live and work in Spain and which visas could work for you. It's essential to apply for the appropriate visa before you move to ensure that you're allowed to live and work in Spain legally. You can read more about visas in this blog post.
The cost of living
The cost of living in Spain varies quite a bit depending on the region you choose to move to. Rent, food, and transport costs will be much higher in larger cities such as Madrid and Barcelona, while more affordable options can be found in smaller towns both on the coast and inland. It's important to do your research on house prices and rents in different areas to make sure you can afford to move and live off your savings (if on a non-lucrative visa) or possibly a lower salary (see point below re: job opportunities).
The cost of food and utilities has risen a lot over the past few years, meaning life in Spain isn't quite as cheap as it used to be so if you are hoping to save a lot of money on every day living you might be disappointed. However, overall we still believe that life in Spain is cheaper than in the UK.
The language barrier
Although many people in Spain speak excellent English, this often tends to be reserved for the more touristy areas. If you're visiting or living in a smaller town you may find that not many people there speak English.
It's important to learn Spanish to communicate with locals and make your life easier. Learning the language will help you to navigate day-to-day activities such as grocery shopping, banking, doctor's appointments, speaking with teachers, and so on. You will also find that you get a much warmer reception when you at least try to speak the language with the locals. Learning a new language isn't easy so it's a good idea to get started as soon as possible.
The Spanish healthcare system
Depending on where you are moving from, the Spanish healthcare system could be one of the big benefits of your relocation. Spain has a universal healthcare system that is available to all residents and covers the cost of doctor and hospital appointments, as well as a large portion of the costs of medication.
However, to access it, you need to register with the Spanish Social Security system and pay tax either through your employer or by being self-employed. If you move to Spain on a non-lucrative visa you are not allowed to work and will therefore need to pay for private healthcare which can be costly and will need to be factored into your finances.
The culture shock
Spain's culture and lifestyle can be quite different from other countries so it can often take expats a while to get used to the slower pace of life, businesses being closed in the middle of the day (and in August!), much later meal times, later bedtimes for children, and the general noise and celebrations that go on into the night. However, if you want less stress and a better work life balance then the change in culture will probably be very welcome!
Lack of job opportunities
If you're not restricted by being on a non-lucrative visa and are allowed to work, you may find that securing job in quite difficult in Spain. Pay in Spain is quite low compared to the UK and US, and unless you speak fluent English and Spanish (and often at least one other language in the more touristy areas) then you'll most likely have to settle for bar or shop work.
It's essential to research job opportunities in Spain before moving, as some areas may have fewer opportunities than others. We would highly recommend looking into working online on a freelance/remote basis so you can achieve a better hourly rate and aren't restricted by language.
The education system
If you're moving with children, a very big consideration is the education system in Spain. The age of your children and whether you plan to stay in Spain long term will be a big factor in deciding whether to choose public or private schools. Teens will find it very difficult to start a Spanish high school if they aren't fluent in the language, and if you plan to return to your home country before your children have left education then you'll probably want to find a private international school that follows the same curriculum.
We chose the Spanish public school route and have been very happy with both the school, the help provided, and how our daughter has coped with the language. If you're not confident that your child will be able to manage with all lessons in Spanish, you may want to look into international schools though of course these come with a fee.
Being away from family and friends
A question that we get asked a lot is about coping with being away from family and friends. We have it easier than most as live in the same town as one set of our parents so we have the company and support of family on a regular basis.
Being a 2 hour flight away from loved ones might not seem too far but as the pandemic showed this distance can be a big deal sometimes! If you're very close to family and friends, a move to Spain might be too difficult and emotional for you. Of course people will visit, but you'll probably find that in the winter months you don't get any visitors. Making new friends as an expat can be difficult depending on your location, situation and personality so it is definitely something worth considering.
The climate
Spain's climate varies depending on the region, from very hot Mediterranean summers in the south to very cold winters often with snow in the north. At the time of writing this post we're experiencing a July heat wave on the Costa Blanca, with temperatures reaching up to 42°c this week. This will probably go on into early September and does mean you are indoors with the air-conditioning on a lot of the time during the hottest months.
If you can't cope with the extreme heat, you might want to go north or reconsider moving to Spain!
Moving to Spain can be a fantastic experience and we would definitely recommend it to other families, but it's important to do your research, visit a few times first, and consider the above factors before making such a lifechanging decision.