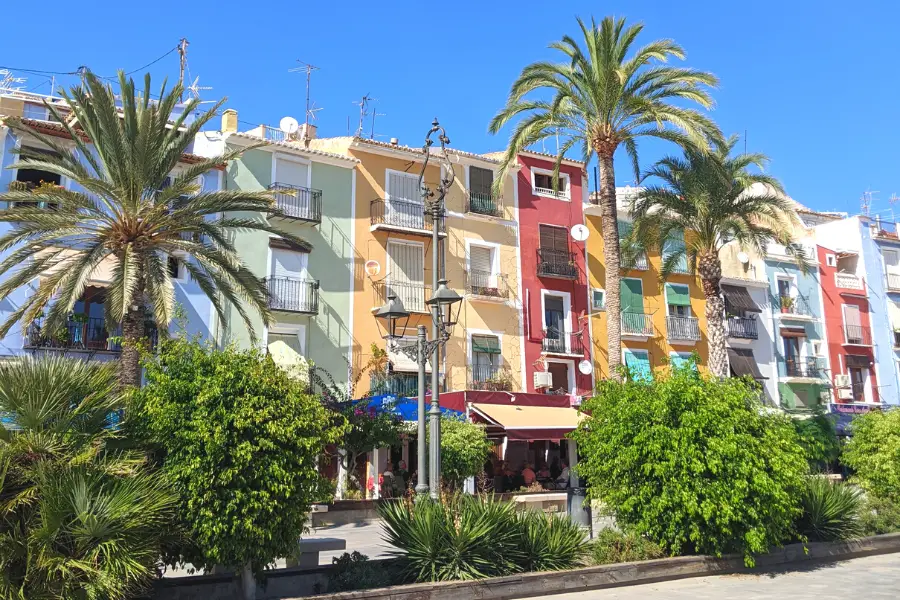 Villajoyosa is one of our favourite towns on the Costa Blanca, and definitely a must visit if you are in the area.
Just 36km from Alicante city centre and 13km from Benidorm, Villajoyosa is easy to get to from the N332. If you don't have a car, a good option is to take the tram. You can view the tram routes and fares here.
Famous for its colourful houses and seafront location, Villajoyosa (or La Vila Joiosa in Valencian) is a lovely place to spend the day. We have visited a few times, so here are our recommendations on how to spend a day in Villajoyosa…
Where to park in Villajoyosa
If you are traveling to Villajoyosa by car, there are various car parks to choose from. You may be lucky to find a free space on the road but it gets very busy so we'd recommend using a car park to avoid driving around the town several times looking for a parking space! There is an underground car park on the seafront if you plan to spend most of your time in that part of the town.
Things to do in Villajoyosa
Walk along the seafront
Once you've are found somewhere to park, we'd recommend starting your trip by taking a walk along the seafront. The promenade is lovely and flat so it's a really easy walk for all ages, plus it's pushchair and scooter friendly.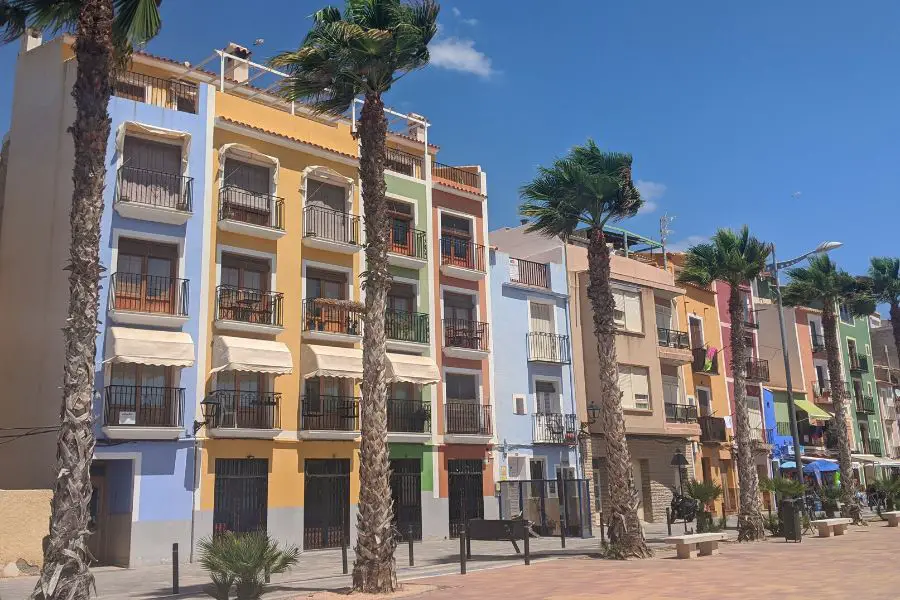 You can walk for approx 1.5kms along the seafront promenade, admiring the fabulous coloured houses on one side and the beautiful beach on the other.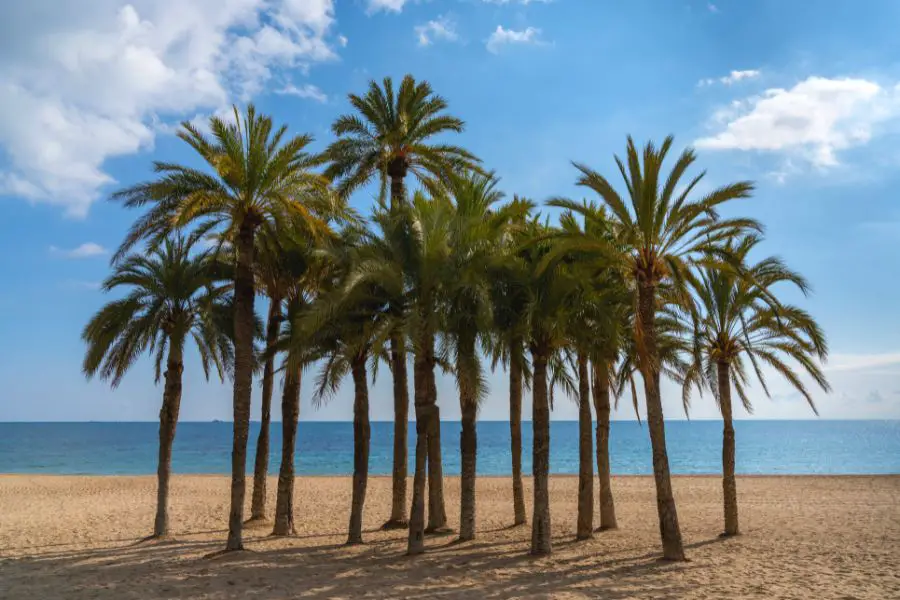 Don't forget to stop to take some photos of the colourful buildings which are unique to Villajoyosa.
If you're visiting in the warmer months, a paddle in the sea is a must. The water is so clear and stone free so ideal for children to enjoy.
Enjoy the local food
After your walk you'll probably be a bit peckish, so it's a good idea to stop for some lunch. There are so many fantastic restaurants to choose from along the seafront, we have had some delicious paella and tapas in a few different restaurants here.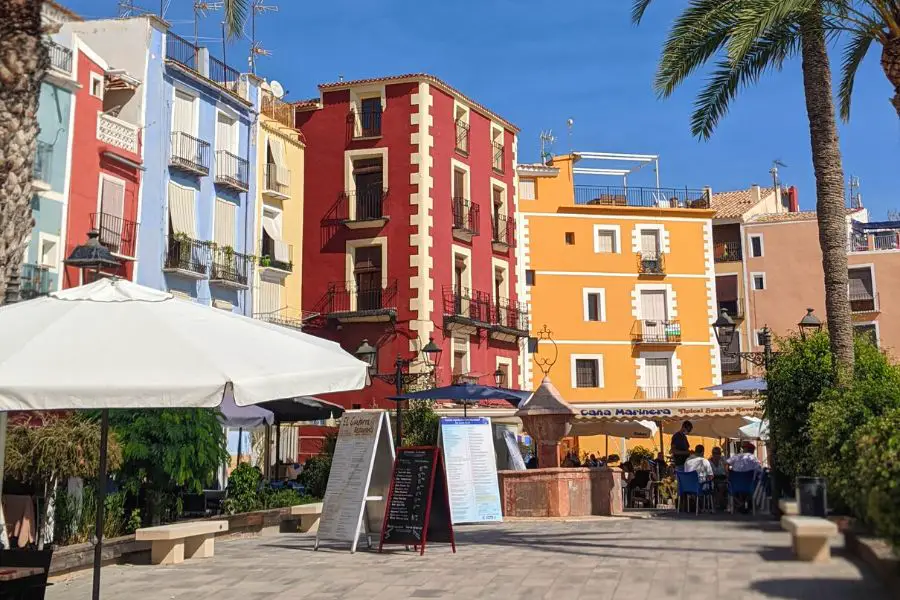 There are plenty of family friendly places with children's menus, and food catering to all tastes, from traditional Spanish dishes to pizza, pasta, seafood and more.
You'll also find several amazing ice cream parlours here which you just have to sample!
Take a walk through the colourful streets
With full stomachs you can continue your stroll up the hill and wander through the narrow streets a bit further back. You'll find more colourful houses, pretty squares, and some pretty impressive street art.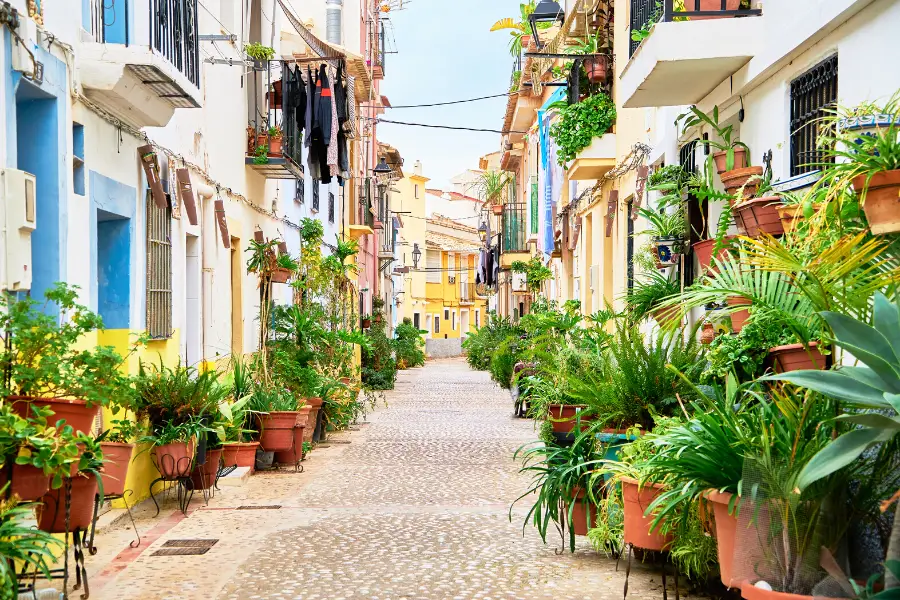 There are also a few children's playparks dotted around these residential areas, so if you need a rest while the kids are kept entertained then this is a good opportunity.
If you would like to see Villajoyosa from a local's view you can join a free walking tour that will take your through the old town to discover the most famous landmarks and historic sights.
Shop at the market
If you visit on a Thursday you'll find a vibrant street market where you can buy everything rom fruit and vegetables to clothes and shoes. For a larger selection of food, you can also visit the indoor market which has around 20 stalls selling fresh produce such as fish, meat, bread, cheese, wine and more.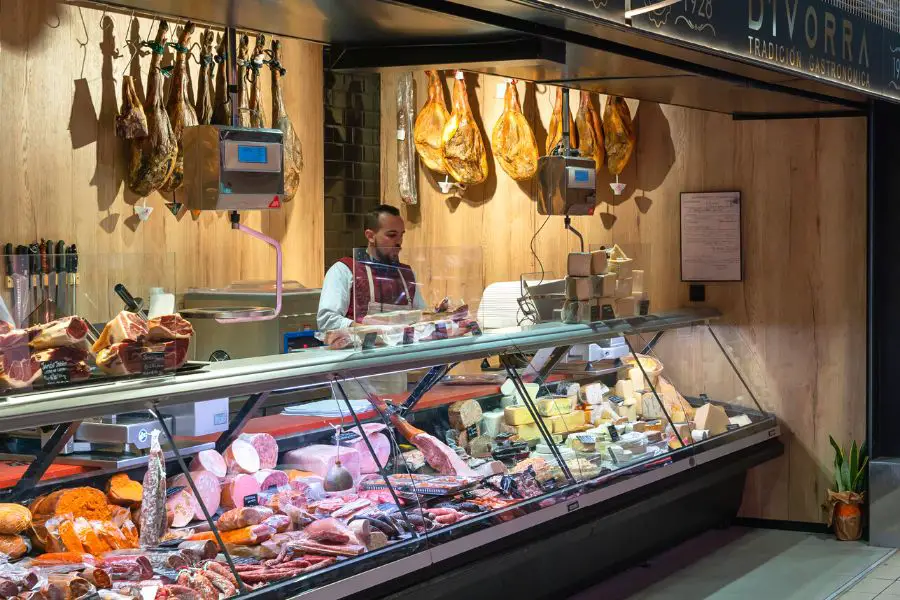 Visit the Vila Museu
If you want to learn more about the town of Villajoyosa and the surrounding area you can visit the Vila Museum to learn about everything from the Iberian culture, the Moors and Christians Festivals, Roman villas, and Berber pirates.
Visit the Valor Chocolate Factory
You can't leave Villajoyosa without a trip to the famous Valor Chocolate Factory Museum! Open Mondays to Fridays from 10am to 8pm, and from 10am to 2pm on Saturdays, entry is completely free and will get a 45 minute tour of the factory, learn about it's history and how the chocolate is made, and even get to sample some along the way.
Hopefully this has given you plenty of ideas on how to spend a day in Villajoyosa. If you are planning a visit we hope you enjoy your trip!