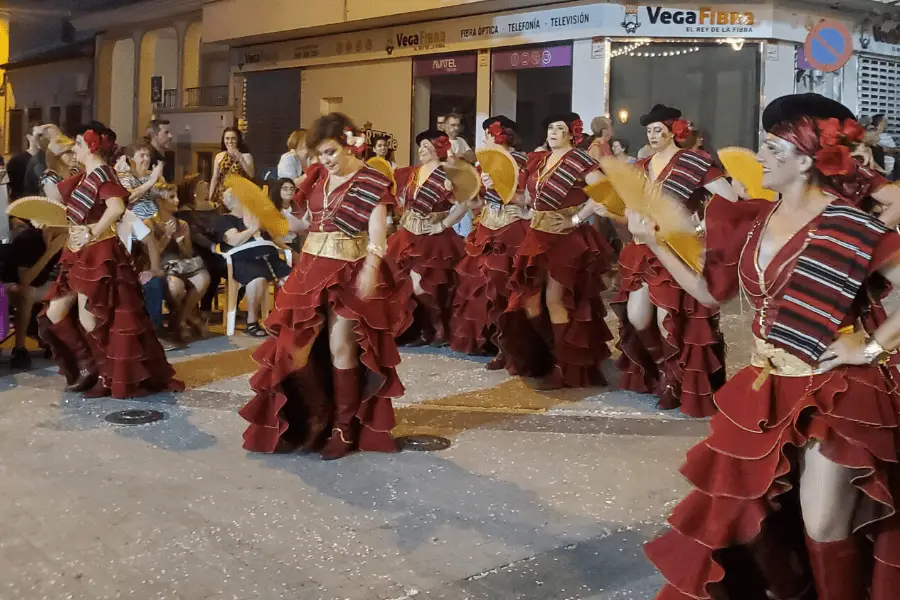 It's that time of the year again on the Costa Blanca – the Moors and Christians fiestas, or Moros y Cristianos in Spanish. These are some of our favourite Spanish fiestas and are always well worth a watch.
Wherever you are on the Costa Blanca, you will no doubt see Moors and Christians parades advertised in a town near you. One of the most vibrant cultural celebrations in this part of Spain, this unique fiesta pays tribute to the country's rich history and showcases the clash of these two cultures that shaped modern Spain.
If you want to know more about the Moors and Christians celebrations, and why they are such a big event on the Costa Blanca, read on…
Where is the Moors and Christians fiesta celebrated?
The Moors and Christians festival is celebrated in various towns throughout the Costa Blanca, in the Valencia and Alicante regions. We recommend checking the Facebook pages for your local Ayuntamiento and tourist offices for more information.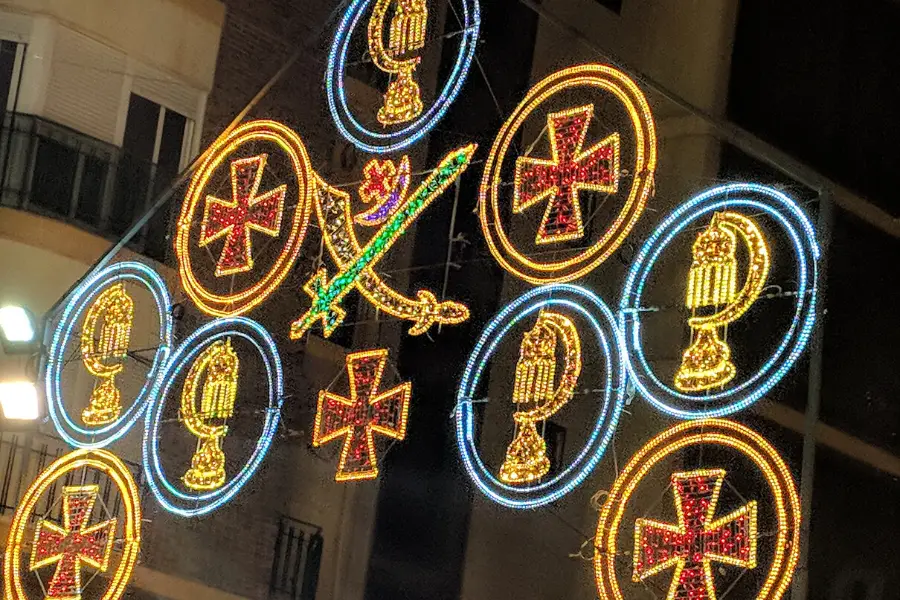 When are the Moors & Christians events held?
The date for the Moors and Christians fiestas will vary from town to town but are usually held between May and October. The celebrations typically last for several days, with a different event taking place each day.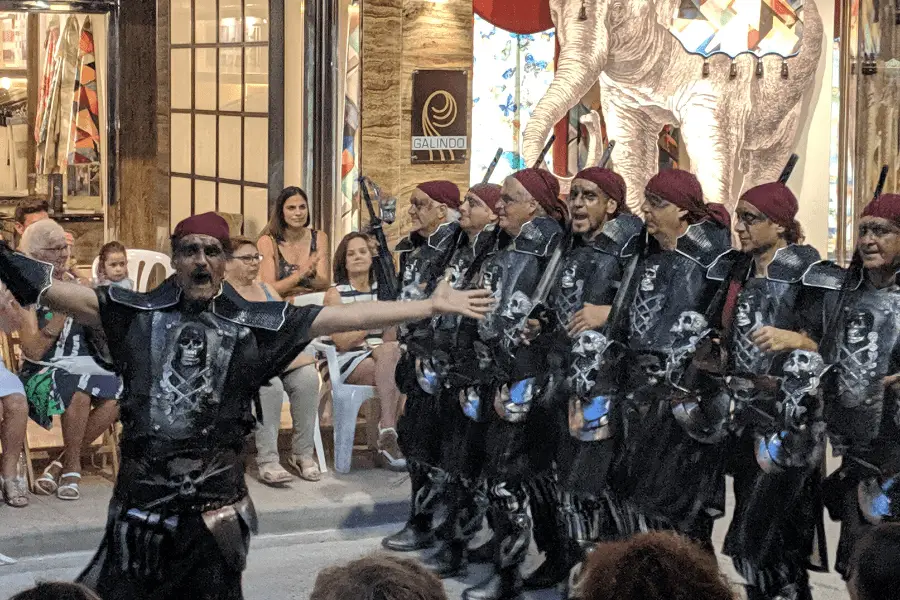 Why are the Moors & Christians fiestas held?
These festivals have been celebrated since the 16th century in Spain and are an important display of Spanish history, when the Moors (Muslims) and Christians fought for control over Spain. The events commemorate the battles, combats and fights during the period known as La Reconquista (8th – 15th centuries) when the Moors ruled Spain.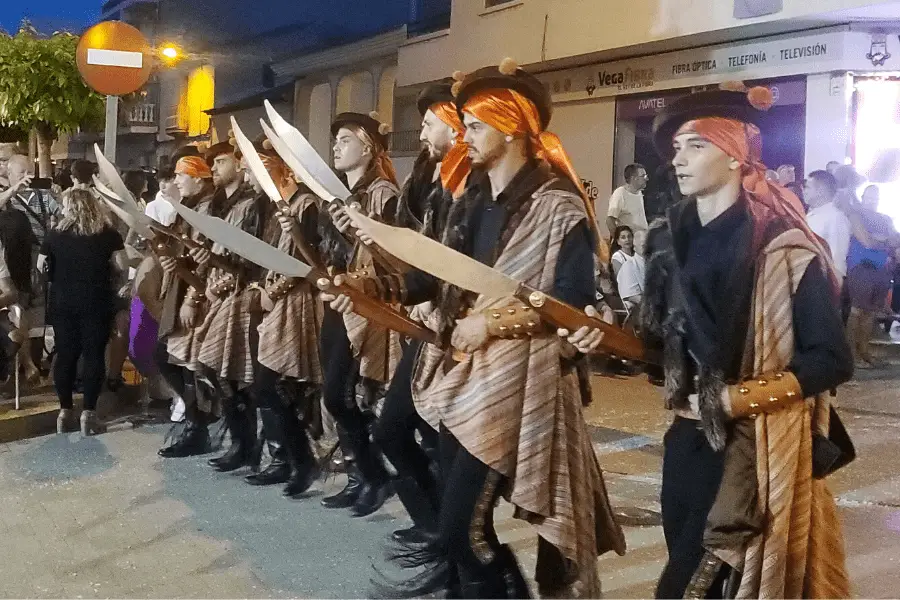 What happens during the Moors & Christians fiestas?
These unique fiestas are large, colourful celebrations where locals dress up in detailed and elaborate costumes representing both the Moors and Christians.
The Moors are characterized by their bold, colourful outfits with intricate embroidery, while the Christians are recognized by their sleek, armor-covered costumes.
The fiestas will usually begin with a grand, ceremonial parade with groups from both sides entering the town accompanied by traditional music and dance. The brightly coloured Moors wave flags and perform their traditional dance, called the 'Alardo'.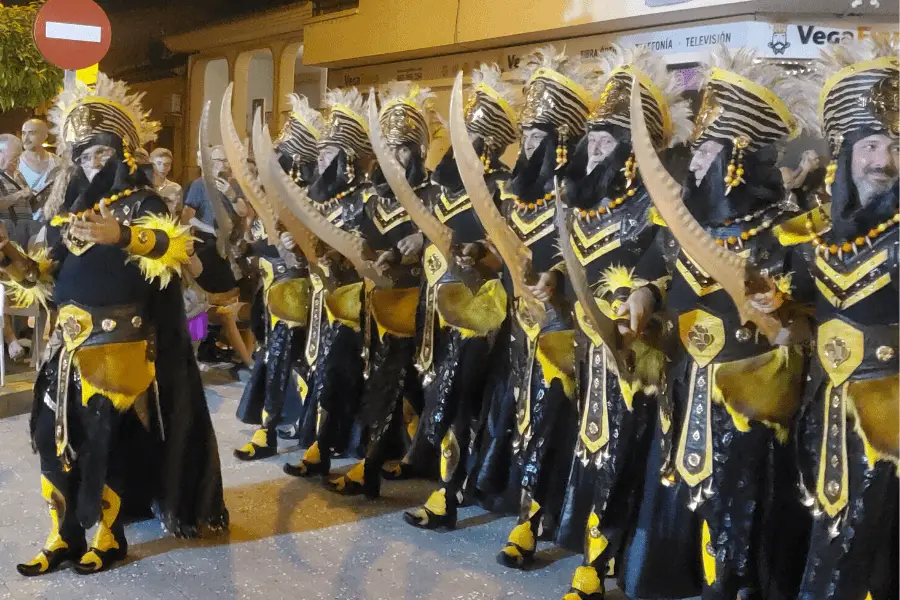 The Christians march solemnly, showing off their weapons and armor. You can expect this parade to last for a couple of hours or more (depending on the size of the town) as many groups take part. Be prepared for loud music, gunpowder, and fireworks!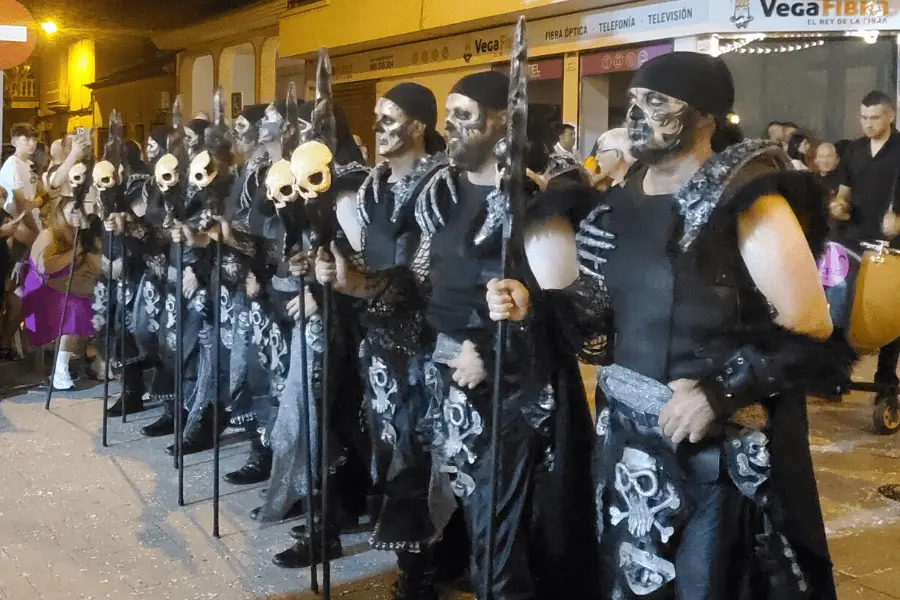 Alongside the actual parade, there will also be many other cultural activities, such as religious processions, concerts, and often fun filled events such as water fights, foam parties, and late night street parties.
If you have the chance to attend the Moors and Christians celebrations you should definitely go. The parades are unlike anything you will have seen before and are a fantastic way to see more of Spain's rich cultural heritage.