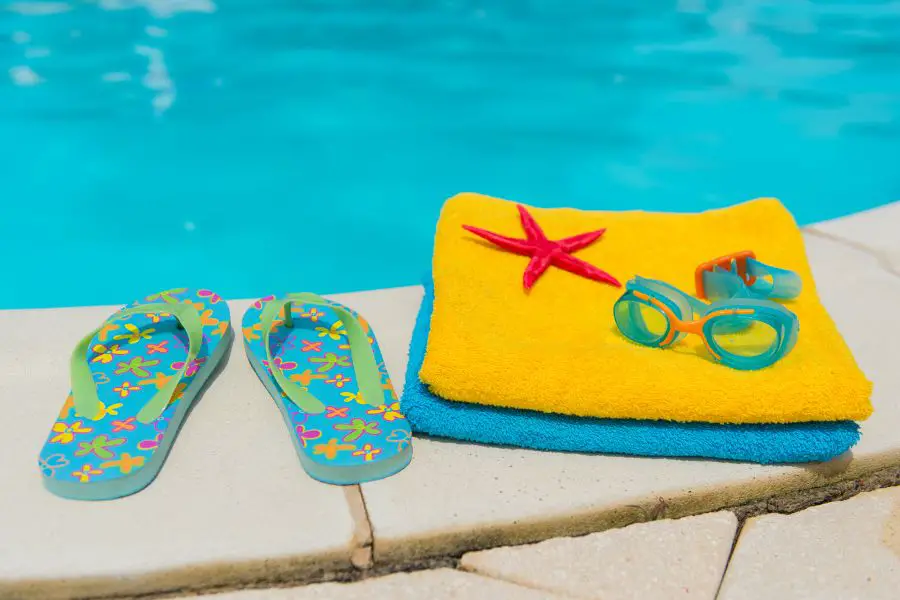 If you're planning a holiday to Spain then you're not alone. Did you know that Spain is the most visited country by Brits, and the second most popular holiday destination in the world?
Spain is particularly popular with families, mainly for the all year round great weather, amazing beaches, and family friendly vibes.
We know only too well that when going on holiday with children you want to make sure there is enough to keep them entertained. After all, it's your time to switch off and relax too!
So, if you are planning a holiday with kids to Spain, we've listed 10 great family friendly hotels on the Costa Blanca guaranteed to keep the whole family happy…
Contents (jump to section)
Some of the links below are affiliate links, meaning we may earn a small commission at no additional cost to you if you make a purchase via one of these links.
If you're looking for a hotel with plenty of entertainment plus your own waterpark, look no further! Located 4km from Benidorm, Magic Robin Hood is a Medieval-themed resort with lots of entertainment for children. There is a huge outdoor pool with water slides, a game and adventure area with zip line, and a "games experience" room with the latest video games and virtual reality. Plus for you, there's a gym, spa and wellness centre, and tennis courts.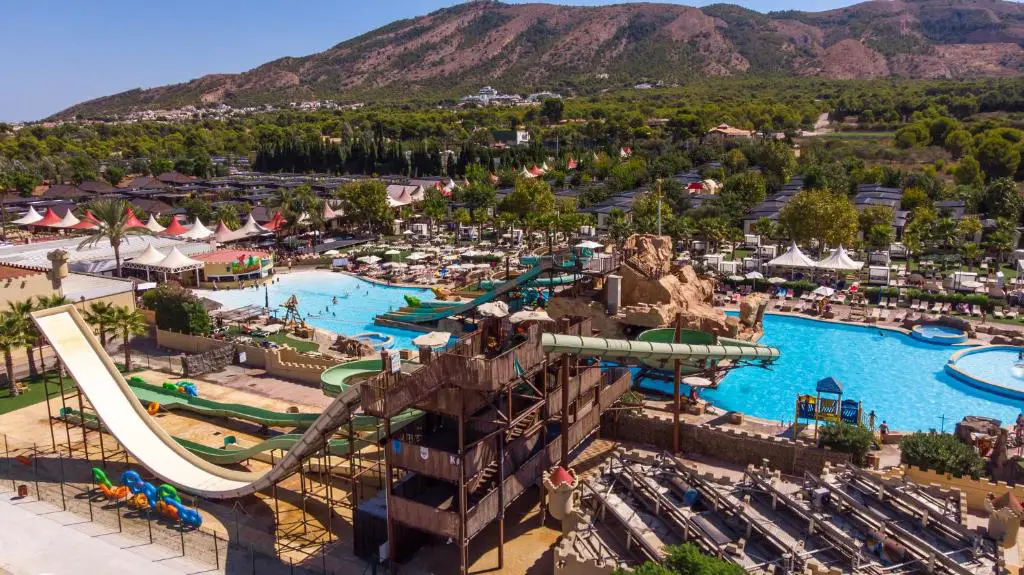 Accommodation is in 2 bedroom bungalows with kitchen facilities which means you don't have to eat out for every meal. Though there is a restaurant and bar on site, and you can choose from bed & breakfast or all inclusive options.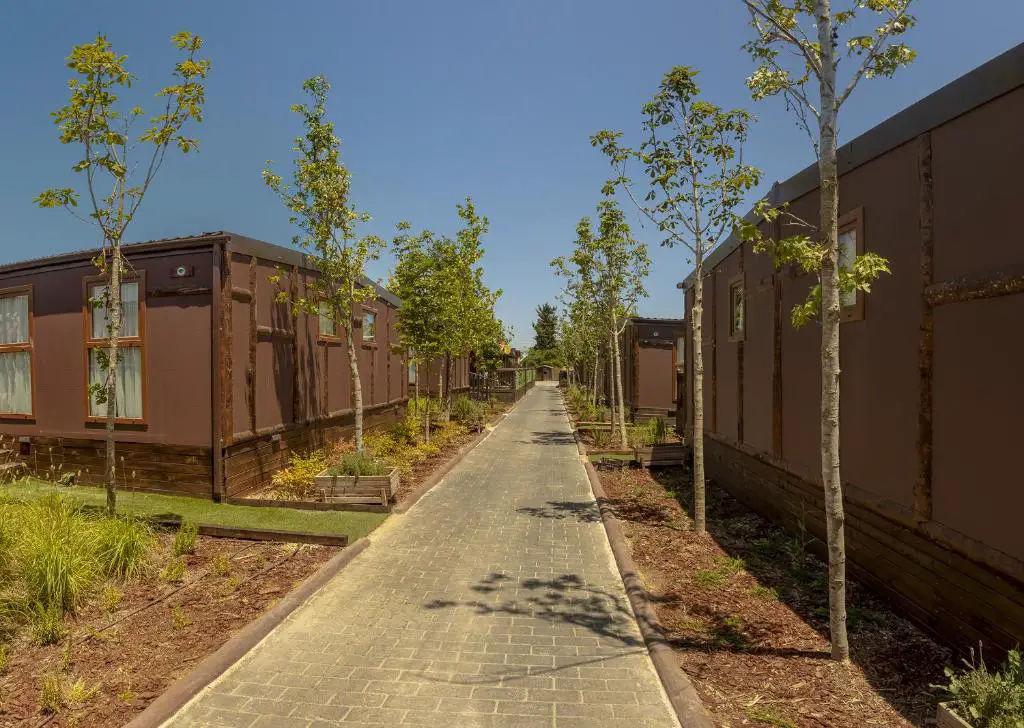 This resort is in a great location, just a short drive to some amazing beaches, and you also have the theme parks, zoos, and water parks of Benidorm nearby.
If a beach holiday is what you're looking for, this hotel in Torrevieja is just 5 minutes' walk from the lovely La Mata Beach in Torrevieja. The hotel has an outdoor pool, children's play area, and fitness centre. All rooms are air conditioned, with private balcony and free WiFi.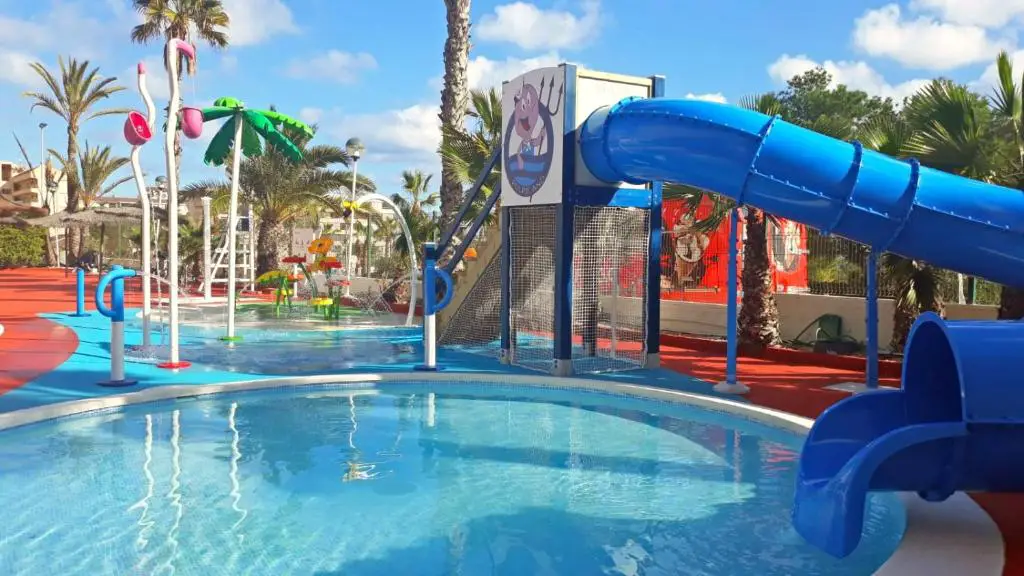 There is a buffet restaurant serving Mediterranean food and offers show cooking, as well as a bar for snacks and drinks. You are also close to the La Mata promenade with many restaurants, cafes, and bars.
Hotel Playas de Torrevieja has a entertainment programmes for both adults and children, so you won't be struggling to find things to do with the kids of an evening.
You couldn't get closer to some of Benidorm's best theme parks than this fantastic hotel! Set within Benidorm's Magic Natura Animal and Water Park, this Polynesian Lodge Resort has swimming pools, waterslides, restaurants, bars and children's clubs. You can even do a daytime or nighttime safari trip or environmental and science workshops.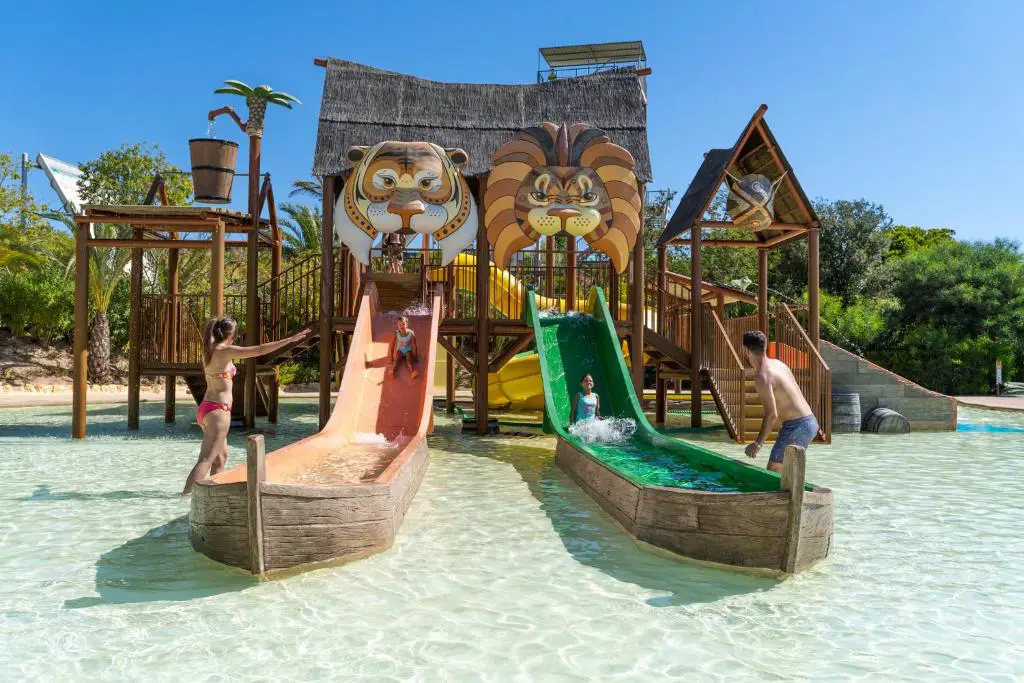 Accommodation is in themed bungalows with air conditioning, free WiFi, and private terraces with some amazing views.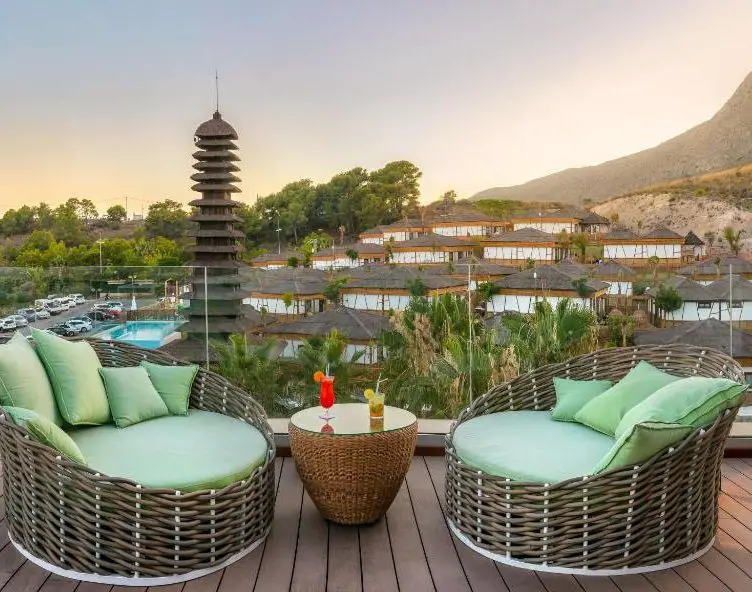 Guests have access to the Aqua Natura Water Park and the Terra Natura Zoo, and the Terra Mítica Theme Park is also a 10 minute drive away. You're also close to the beach with 10 minutes' drive to Benidorm.
This is a campsite with a difference! Offering charming Balinese-style bungalows with terraces, Alannia Costa Blanca is located between the village of Catral and El Hondo Lake and includes a gym, spa, Turkish baths, and amazing indoor and outdoor swimming pools.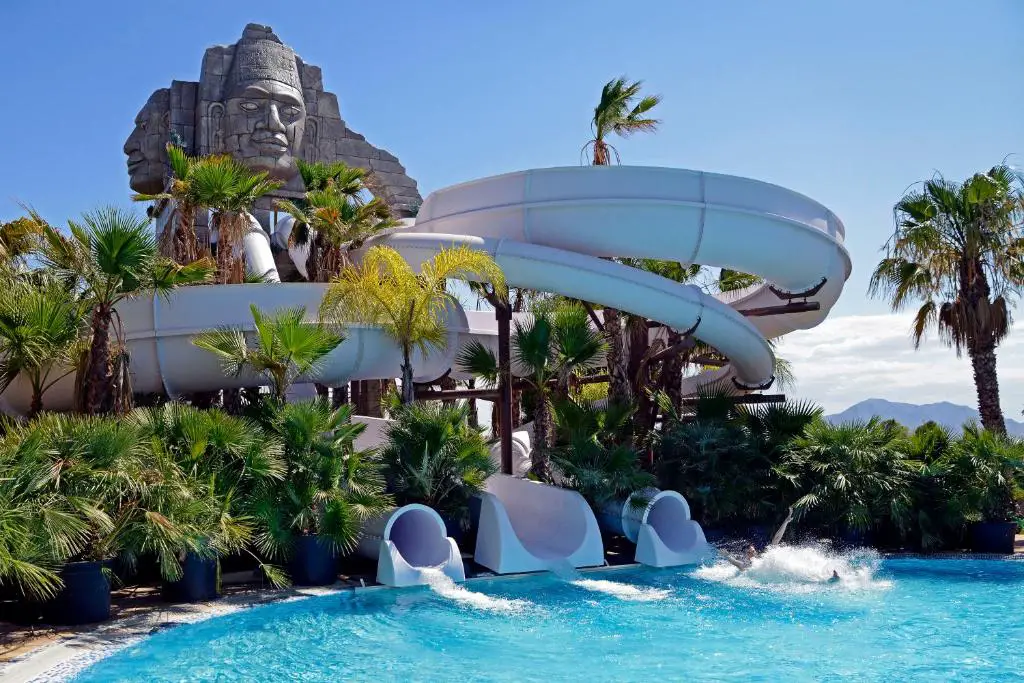 The modern, wooden bungalows are surrounded by tropical gardens and include a living room, kitchen, and dining area.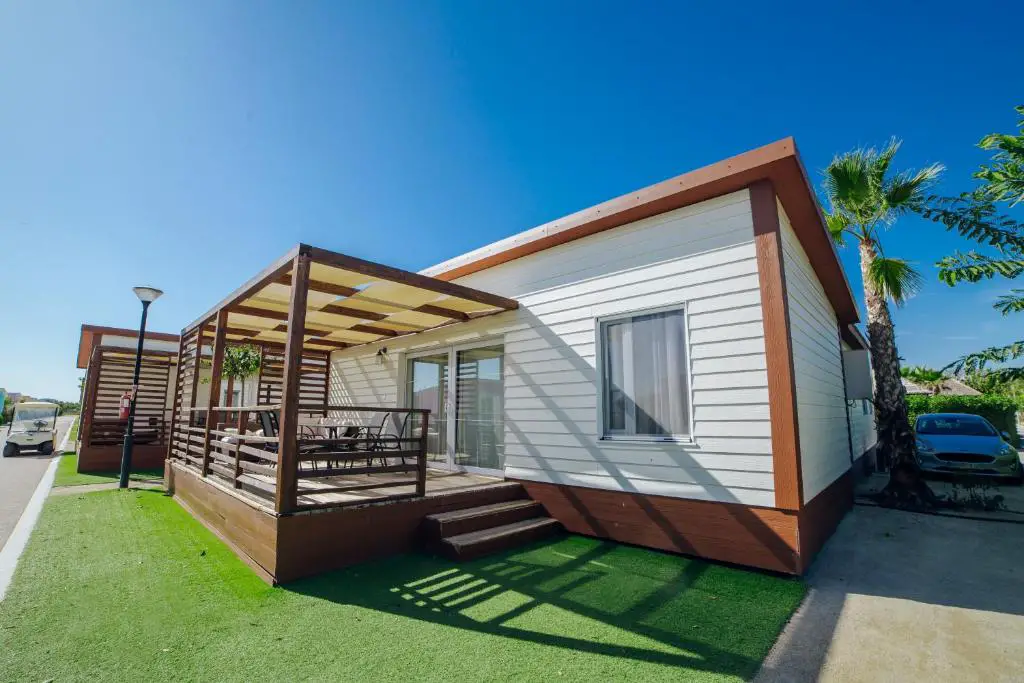 On site you'll find a restaurant, bar, a barbecue area and a small supermarket, and the towns of Crevillente and Elche are around 10 minutes' drive from the resort.
Next on our list of family friendly hotels on the Costa Blanca we head to Benidorm again and kids will definitely love this hotel! Located just 10 minutes' walk from La Cala Beach and Poniente Beach, Magic Tropical Splash features a 3000 m² water park, "Pirates' Adventure", with 6 water slides and a giant pirate boat.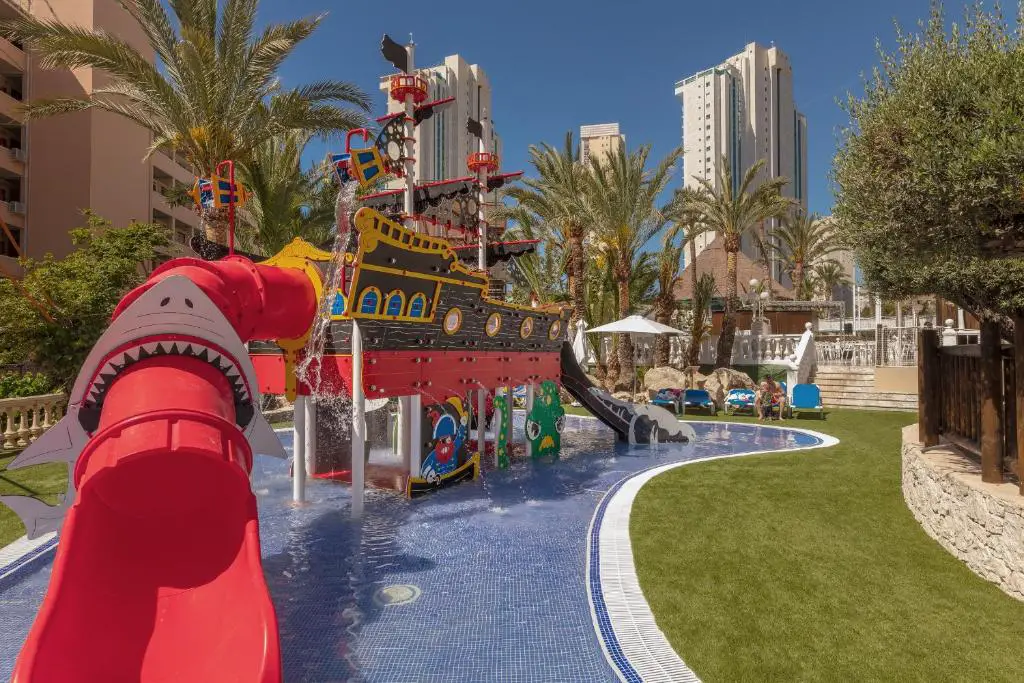 There is also an on-site spa and gym for adults, plus a lagoon-style pool with a hot tub area and a sun terrace with Balinese beds.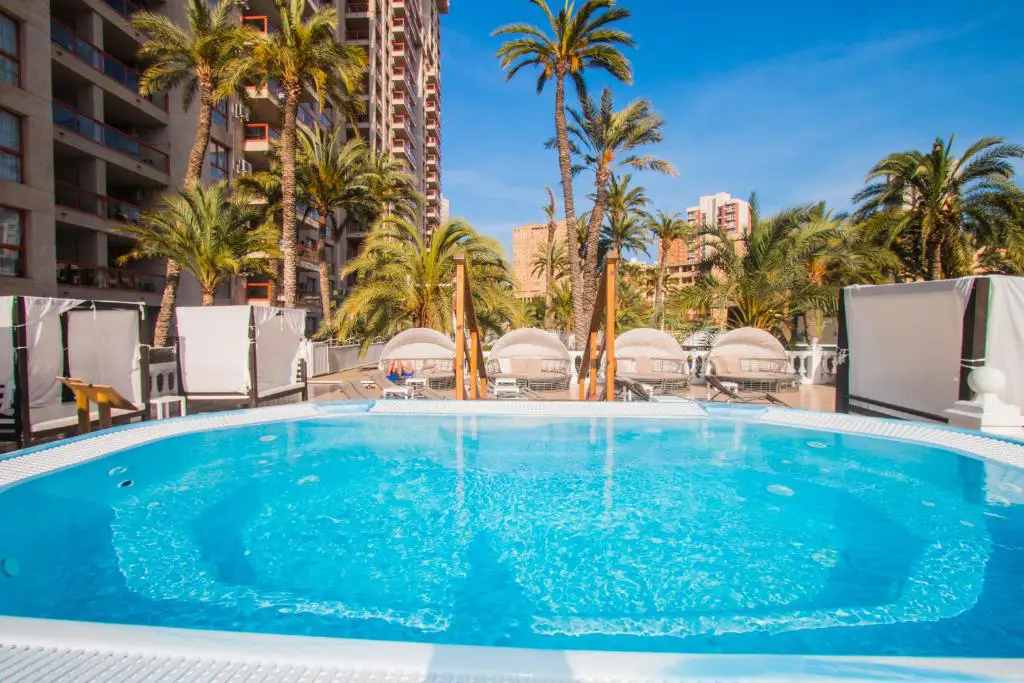 Away from the pool there is also a video game and virtual reality area, and a variety of snack bars and restaurants. Central Benidorm with its bars, restaurants and shops, is around 15 minutes' drive away.
Just 700m away from La Marina Resort is a beautiful blue flag beach. The resort itself has a themed outdoor pool area, water park, Balinese-style Infinity Pool, and Wellness area with gym, spa and sauna. You'll also find indoor and outdoor children's play areas, sports courts, and entertainment programme for both adults and children.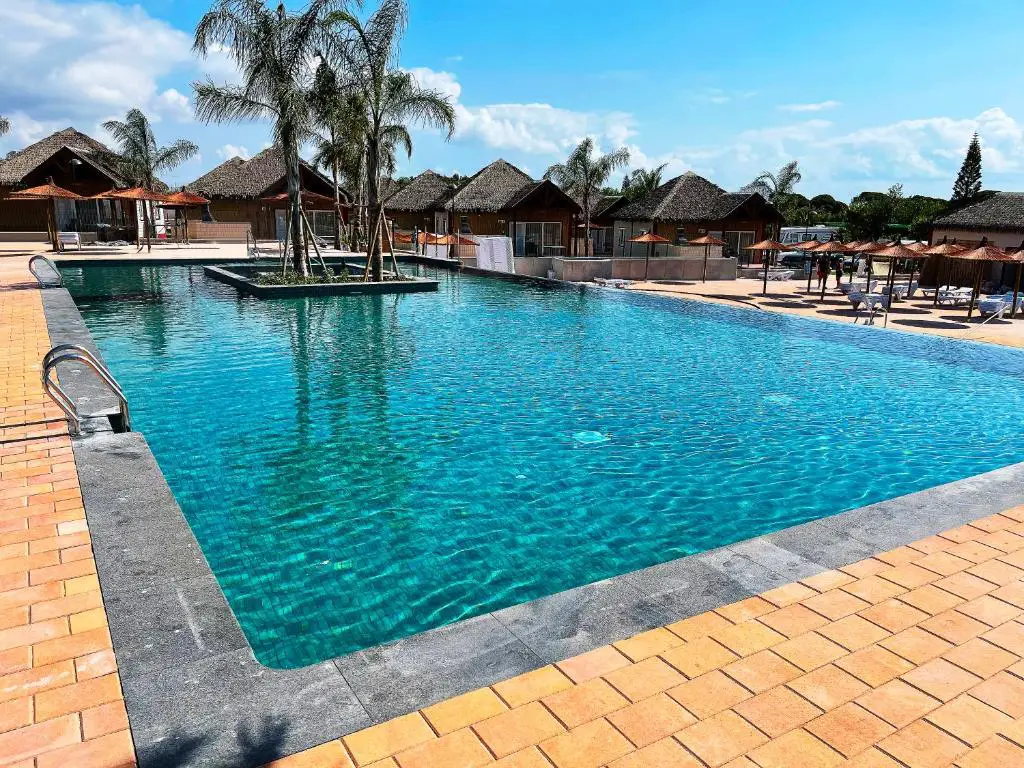 Accommodation includes 2 bedroom fully equipped bungalows with air conditioning and WIFI, as well as pitches of different sizes for tent, caravan, or motorhome.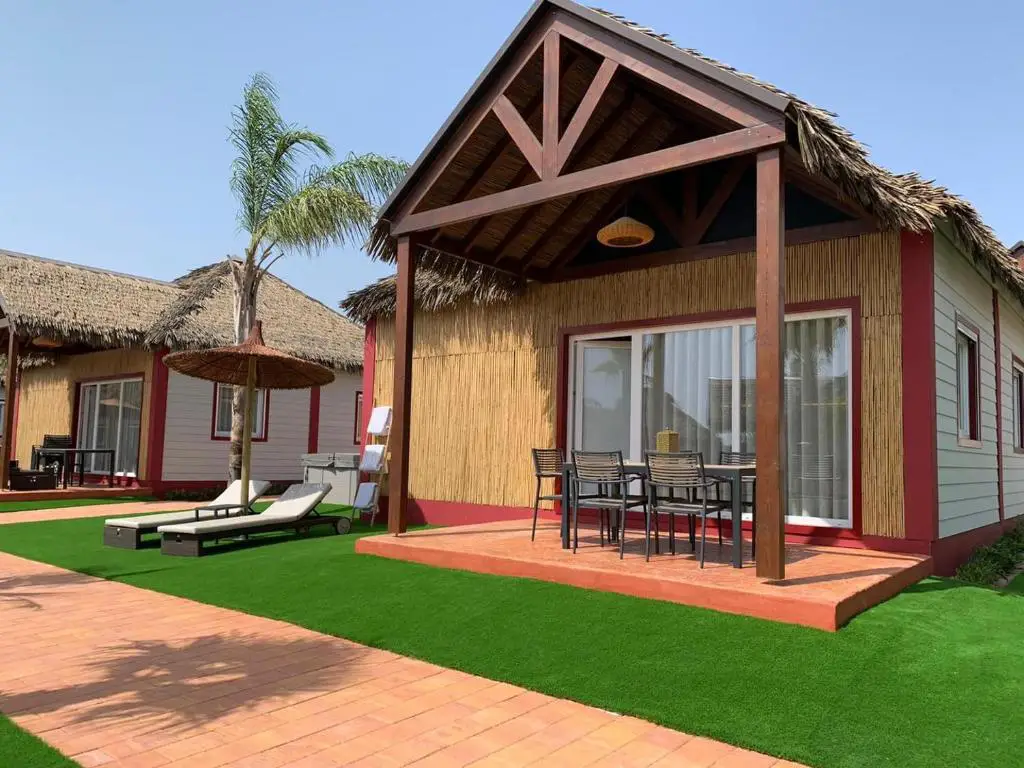 The Resort has a Mediterranean à la carte restaurant, Italian restaurant, terrace, cafeteria, and buffet and takeaway options.
Situated in the centre of Albir, just 15 minutes' walk from the beach, the Albir Garden Resort is set in attractive grounds, with an outdoor pool and spa, water slides, Turkish baths, beauty salon, and children's entertainment programme.
All rooms are air conditioned with balconies, kitchenettes and seating areas with satellite TV, and you are surrounded by wonderful mountain views.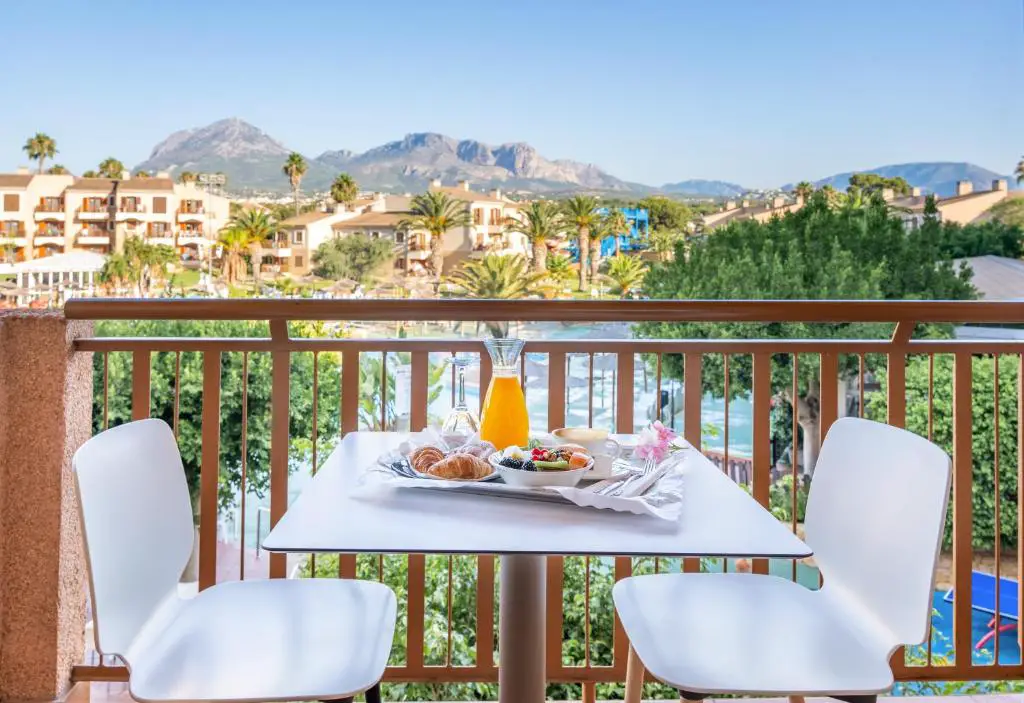 There is a buffet restaurant and snack bar on site, and you are within walking distance of the centre of Albir. Benidorm is a 5 minute drive away and the Aqualandia and Mundomar Theme Parks are 4 km away.
If you want to be close to the action, Hotel Rosamar is set just 400m from Levante Beach in Benidorm. There is a great children's outdoor pool with water slides, plus a quieter pool area for adults. There's a spa area with hot tub and sauna, plus gym and table tennis facilities. You also have a wide range of entertainment for both children and adults.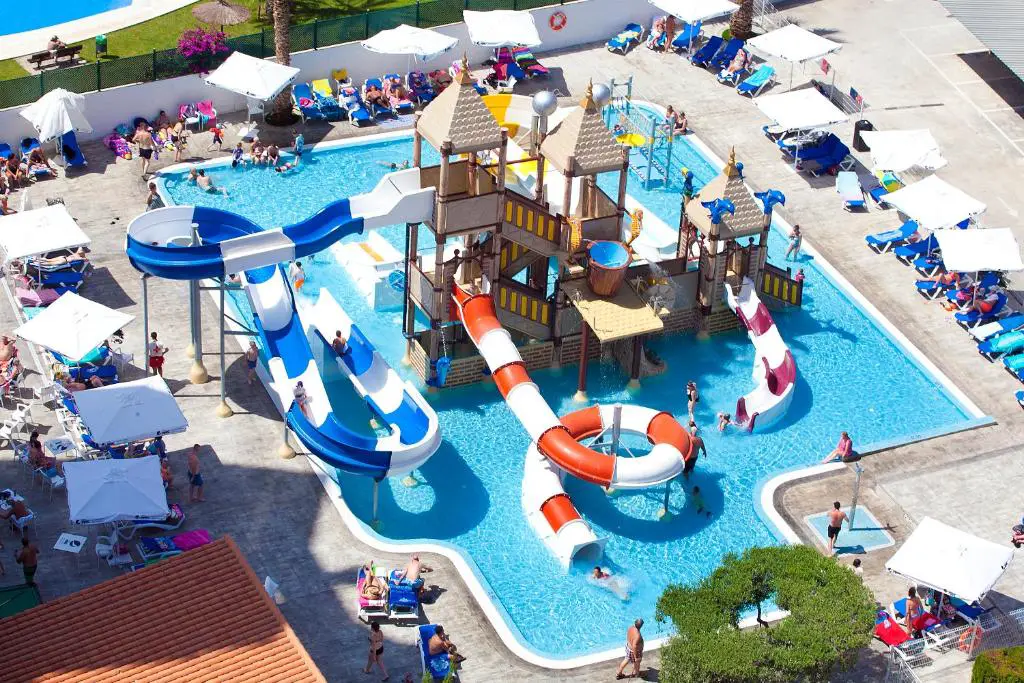 There is a buffet restaurant with show cooking, a poolside snack bar, and piano bar, and of course you are very close to the many restaurants and bars of Benidorm.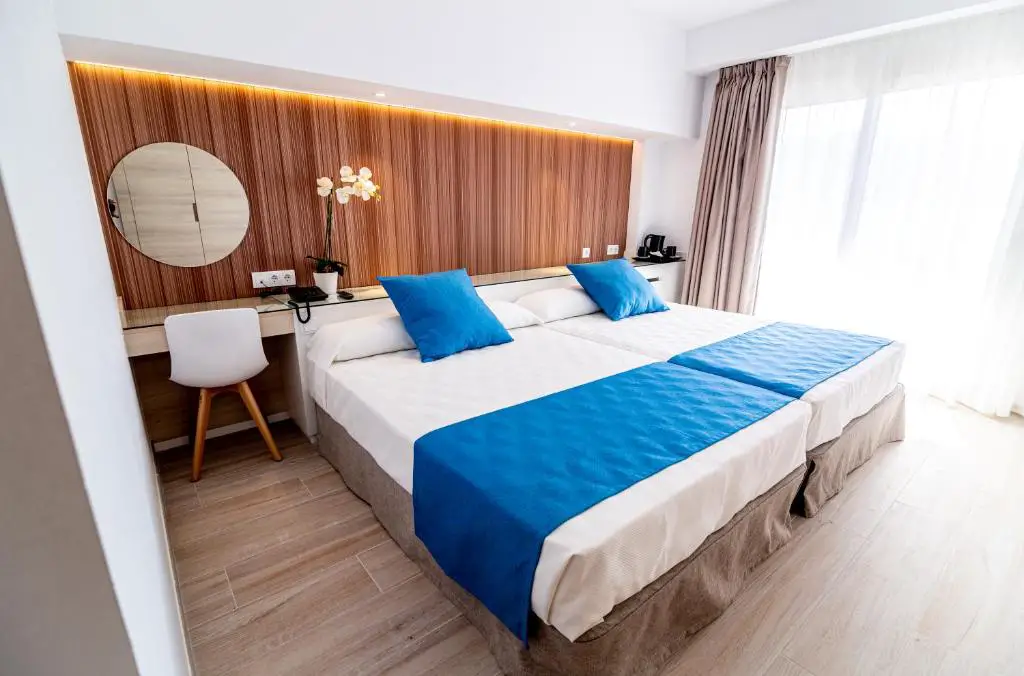 For those after a quieter seaside location, Denia is a great choice. Hotel Port Denia is just 50m from La Marineta Beach and has children's outdoor pools, playground, daily entertainment program, adult pool, a heated indoor pool, sauna and gym.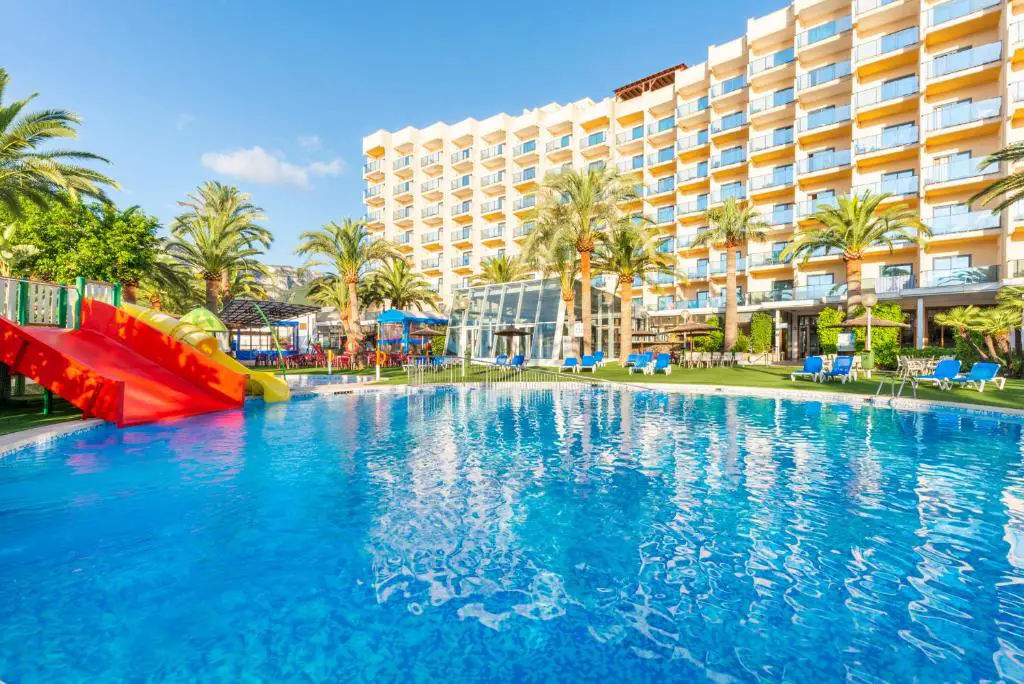 Located opposite Denia Port and Yacht Club, the rooms include air conditioning, free WiFi, and terraces with views over the gardens and pool. There is an onsite restaurant, bar-cafeteria, and poolside bar in summer.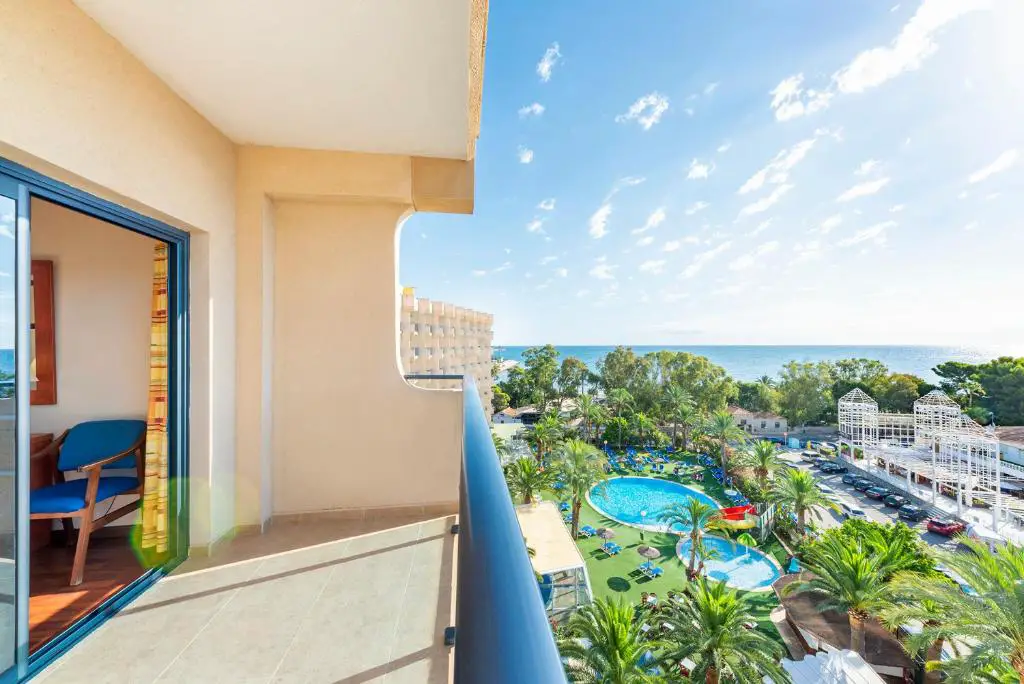 The last hotel on our list of family friendly hotels on the Costa Blanca is the perfect place for a fun-filled holiday in the sun in Benidorm. Magic Aqua Rock Gardens is just a 2 minute walk from the sandy Levante beach, and plenty of shops, bars, and restaurants.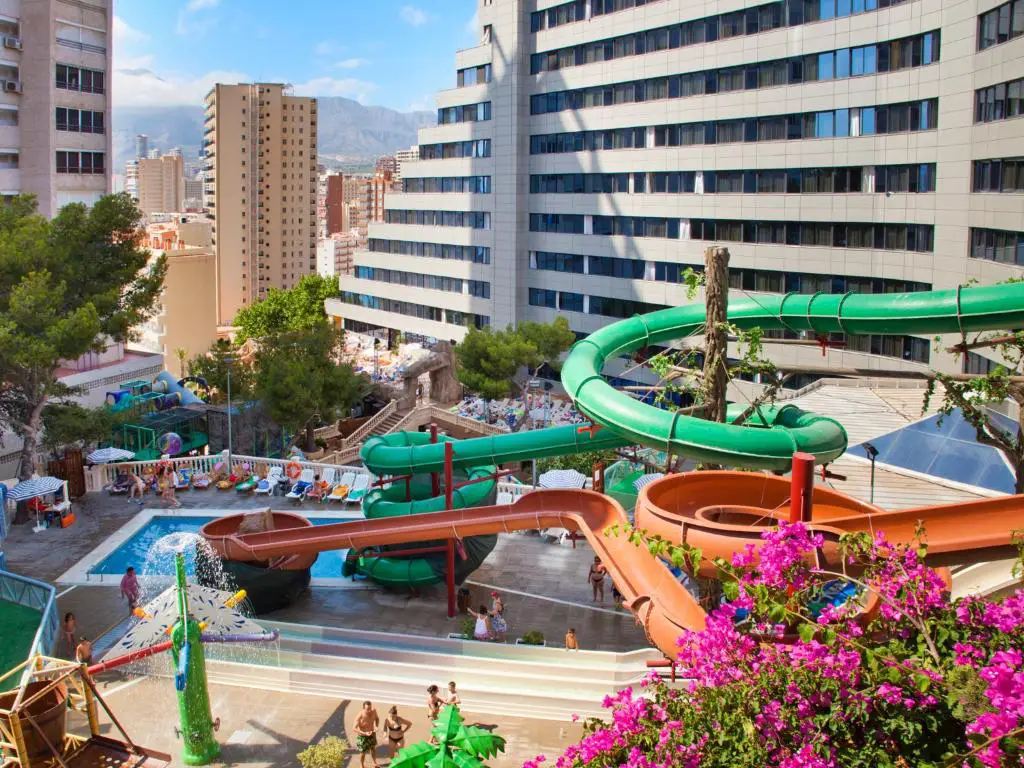 The complex includes a swimming pool with water slides, hot tub, children's play area, adults and children's entertainment programme, and a lovely terrace with sunbeds and sea views.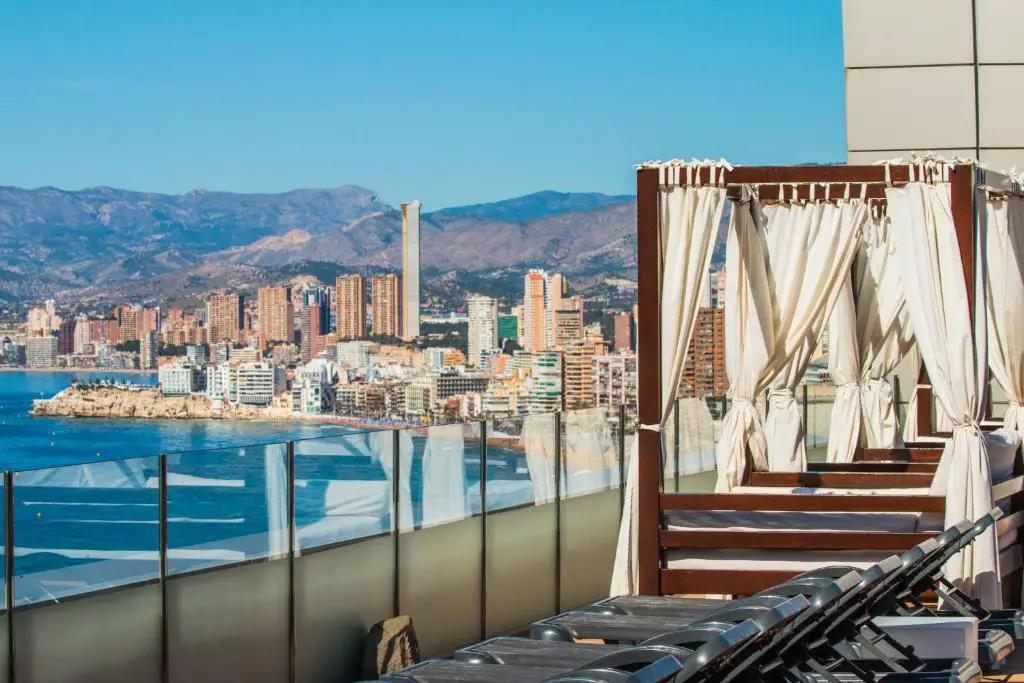 There is an onsite restaurant with all inclusive options, plus a gym, spa, and sauna.
We hope this list has given you some good suggestions of family friendly hotels on the Costa Blanca for your next holiday!