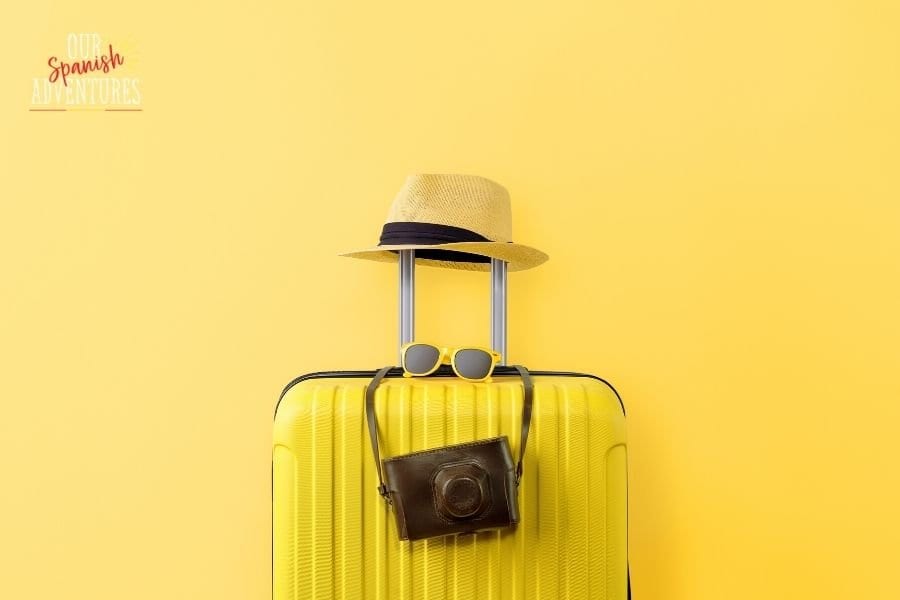 Brexit has brought a lot of changes to both people wanting to move to Spain permanently and to those wanting to visit on holiday. Some of the changes create some serious issues such as now having to get visas to live in Spain on a permanent basis, while other changes aren't quite as important but still worth knowing.
For example, did you know that there are now some food items that you cannot take from the UK to Spain after Brexit?
So whether you are coming to Spain on holiday and thinking of bringing a few home essentials in your suitcase, or are planning on emigrating and wondering what to pack, take a look at our list so you know what items you can and cannot bring to Spain…
Contents (jump to section)
Why are there new rules?
The rules aren't new, they just didn't affect the UK before. After Brexit, UK citizens are now subject to the same rules as other non-EU countries.
The restrictions on items you cannot carry from the UK to any EU country aren't because of customs tariffs, they come under "sanitary and phytosanitary rules" which are measures to prevent any harm coming to humans, animals, and plants from diseases, pests, or contaminants.
Food products
If you travel to any country within the EU from a non-EU country (which the UK now is), you cannot bring any meat or dairy products with you, either in your luggage, vehicle or on your person.
As well as the more obvious products, this also includes things like cheese (including in a sandwich!), chocolate, and sweets or desserts containing gelatine.
This gets confusing as something like Bovril is not allowed as it includes beef stock, but you're ok to bring in Marmite as it's a vegan product.
You're allowed to bring a limited quantity of eggs, egg products and honey into Spain from a non-EU country. These items are limited to 2kg per traveller.
However, you cannot bring fresh fruits and vegetables or cut flowers (without a phytosanitary certificate), or even cartons of orange juice. No phytosanitary certificate is needed for pineapple, banana, coconut, durian and dates.
Fish or fish products are also allowed but quantities are restricted to 20kg or 1 fish (whichever weighs more).
Many Brits will also be pleased to know that there are no restrictions on bringing tea bags into Spain from the UK! But if you are travelling to Spain for Christmas make sure you don't pack a Christmas pudding as this is banned because it contains suet, a meat product.
Baby formula
You are allowed to bring powdered infant milk, infant food and special foods required for medical reasons as long as the amount does not exceed 2kg.
Plants
Plants or plant products including cut flowers are allowed, but a phytosanitary (plant health) certificate is required to confirm the plant is free from certain specific pests.
Pet food
Pet food is allowed as long as it is for the pet accompanying the passenger, does not require refrigeration, and the packaging is unbroken (unless in use). Pet food products must not exceed 2kg.
Alcohol and tobacco
There are no restrictions on bringing alcohol and tobacco from the UK, though there are limits on the amounts that you can bring in from outside the EU before you need to start paying excise duty.
Checks when entering an EU country
If you have any meat or dairy products in your belongings you must declare these at Customs. Any products which you have not declared will be confiscated and destroyed. You may also be fined or face criminal prosecution.
It's worth noting that you can buy almost everything in Spain that you can buy in the UK, so if you're not sure what you are allowed to bring or how much, it's probably worth just heading to your nearest supermarket when you arrive. Spanish products are just as good, sometimes better, so give them a try! If you have your heart set on 'British' products then we'd recommend Carrefour or a British/International supermarket.
If you are thinking about a permanent move to Spain you might want to also take a look at our post about Non-Lucrative Visas.