We found it a bit odd when people asked us why we wanted to move to Spain as we thought it was pretty obvious! After all, people go back to Spain again and again for holidays so why wouldn't you want to live here? 
If you're not sure which country to move to, are wondering if Spain is right for your family, or are just curious about why we did want to move to Spain, here are some reasons why Spain is a great place for a family to live… 
Contents (jump to section)
The weather 
Let's start with the obvious reason – sun! I hate being cold so England really wasn't the right place for me to be born. Pete has always said I'm a tropical person because I'm cold unless it's above 26 degrees. Moving somewhere that is hot and sunny the majority of the time has been a dream for years, and waking up to sun every day is an amazing feeling. We have approximately 320 days of sunshine a year on the Costa Blanca and an average temperature across the year of 25 degrees – even in the coldest months (January and February) it doesn't get below 12 degrees. 
More space 
Unless you're lucky enough to live in the middle of the countryside in the UK, the chances are that you will be somewhere quite busy, very built up, and with neighbours within touching distance. Houses are small because they try to fit in as many as possible, and everywhere is crazy busy. 
Spain is a bigger country than the United Kingdom but with less people. This is something that really appealed to us. Of course, there are lots of places that are built up, but if you crave more space and less noise then it's definitely easy to find and to afford. You don't have to drive far in Spain to find wide open spaces with no houses reaching as far as the eye can see. 
Slower pace of life 
I'm not lying when I say there's no rush hour in Spain. I guess there must be in the cities but where we are on the Costa Blanca there's no crazy rush in the morning or evening, no rush for the school run, and hardly any traffic on the roads whatever time you go out. It's very strange at first! 
Spanish people just don't seem to rush at all, they take their time do get things done which usually means they're late for things, but no one seems to be bothered. It takes bit of getting used to but it's so refreshing from the crazy rushed life of two working parents in the UK! 
Cheaper properties 
We were getting quite down about working so hard but never being able to afford the kind of house we wanted in the UK as house prices on the South Coast are so high. Here in Spain however we bought a house twice the size of our small English house for a lot less money. 
If you are struggling to buy a property in the UK, you'll be pleased to know you can get a lot more for your money in Spain. For example, you could get a two bedroom apartment in a nice complex for as low as €50,000, or a three bedroom townhouse with communal pool for around €120,000. What could you buy in the UK for that? Not much!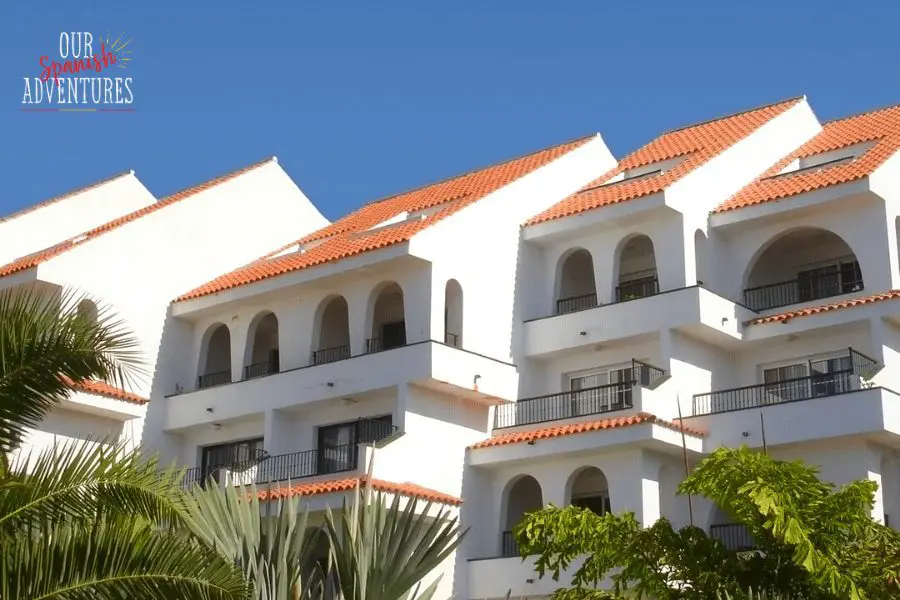 Lower cost of living 
The cost of living in Spain isn't as low as it used to be but it is definitely cheaper than in the UK. Food costs less, there's no such thing as council tax (instead you pay a one off annual cost of around €120), utilities are cheaper, and going out is much cheaper. For example, as a family we could get a beer, glass of wine, and a soft drink for about €7 – a beer costs almost that in the UK! 
Days out also cost a lot less as you rarely pay for parking anywhere outside of the cities, and entrance fees for parks, museums, galleries etc are either non existent or just a couple of euros. 
More time outside 
We hate being indoors, and having great weather every day makes spending time outside so much easier. Most parents want their kids to spend less time in front of screens, but it's hard to keep them amused for long indoors, especially as they get too old to play with toys.  
Children in Spain spend a lot of time outdoors, playing football in the street, playing in the park, riding their bikes, and scooting. The parents sit outside and have a drink, or sit on a bench and chat, while the kids run around and use up all that energy! 
A more family orientated life 
The Spanish are very family focused which is something we love about them. They love kids, and children are welcome everywhere, no matter what time of the day or night. It's not unusual to see kids playing in the park at midnight during the summer months, while the parents sit and chat. 
Spain is a beautiful country 
England is obviously a beautiful country, we have visited so many picturesque places while living there. Despite many people thinking that Spain is a dry and arrid country, in our experience this couldn't be further from the truth. We are nestled between the mountains and the sea, and surrounded by agricultural land. We've visited mountain villages with amazing views, pretty seaside towns with colourful houses, and cities with beautiful architecture. There is so much to see and we've hardly scratched the surface yet.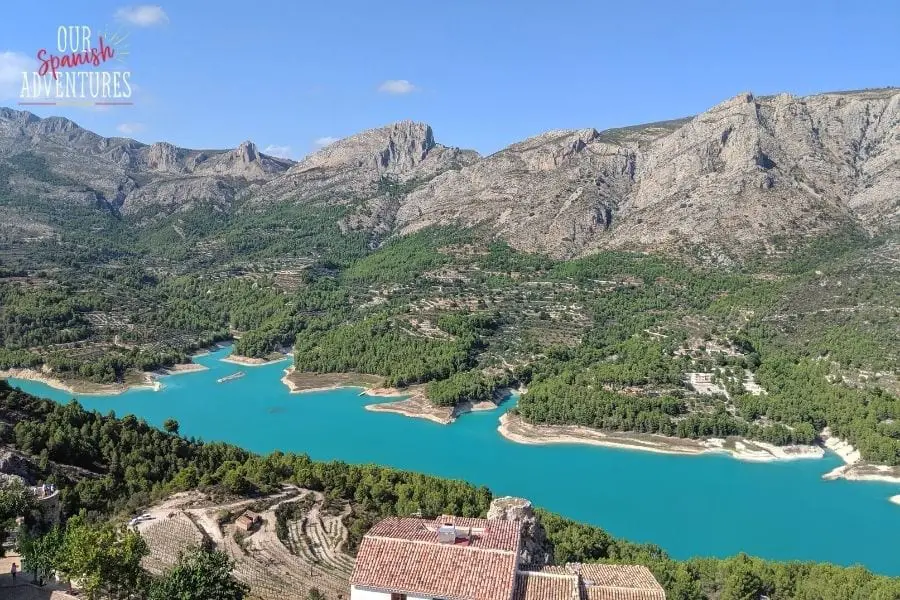 Friendly people 
The Spanish are incredibly friendly, and we haven't had any issues with rude Spaniards since living here. As long as you make an effort to try to speak in Spanish where possible, they will go out of their way to help you. You don't see people arguing in the street or beeping their horns at other cars, or muttering impatiently at you in a shop. It must be down to their laid back lifestyle in the sun! 
Delicious food 
Food in Spain is great, who doesn't want to eat paella and tapas all the time? Tapas can be really cheap as well as delicious, and in some places you even get a free tapas with your drink. Since it's so much cheaper to go out for a meal in Spain you can also get to try more dishes and restaurants. 
If you were wondering why people would want to move to Spain I bet you're not wondering anymore! 
Is Spain at the top of your list of countries you want to move to? 
Pin for later: