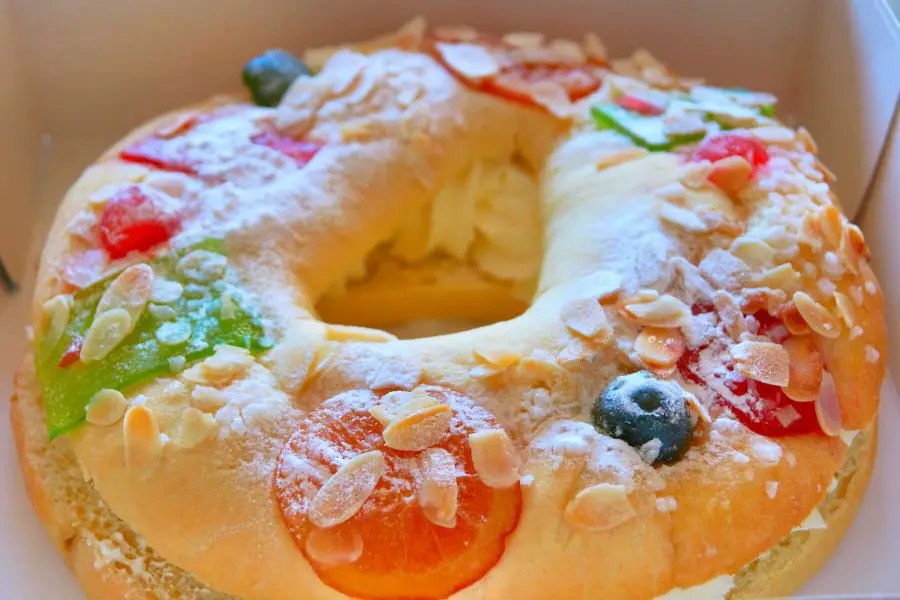 With the Christmas season approaching we thought we'd share some information about the delicious foods that are eaten in Spain during the festive season so you can add some of these into your Christmas plans.
Christmas in Spain is much less commercialised than in the UK, and features a lot of big family celebrations. As you'd expect, food makes up a big part of the festivities and if you're spending Christmas in Spain you will no doubt some across plenty of new things to try along.
Some dishes you will find all over Spain, but others are more regional, so what you'll come across will depend on where you'll be celebrating Christmas.
So, read on for our list of Christmas food to try in Spain…
Contents (jump to section)
Turrón
Something that is quite famous on the Costa Blanca, and that you'll see in every supermarket in December, is turrón.
A Spanish style nougat, turrón is made from honey, sugar, and egg white, with ingredients such as toasted almonds, pistachios or coconut. Turrón de Alicante is one of the most well known types, with whole Marcona almonds in.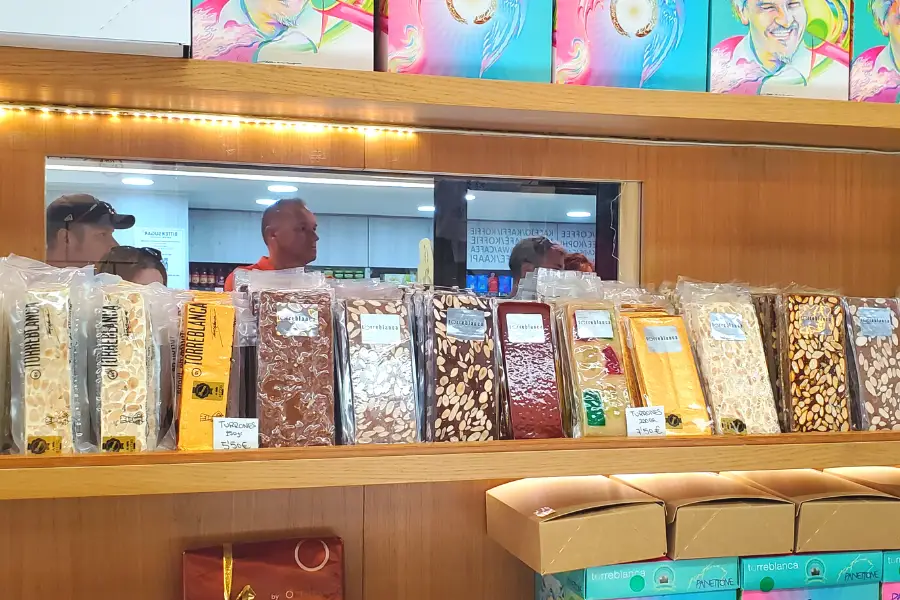 Turrón is really sweet but very hard so be careful not to break a tooth!
Roscon de Reyes
You can't have Christmas in Spain without a Roscon de Reyes!
A Roscon is a traditional, sweet bread-like cake baked into a ring shape. It's usually filled with cream (though you can also get chocolate or custard fillings) and decorated with candied fruits.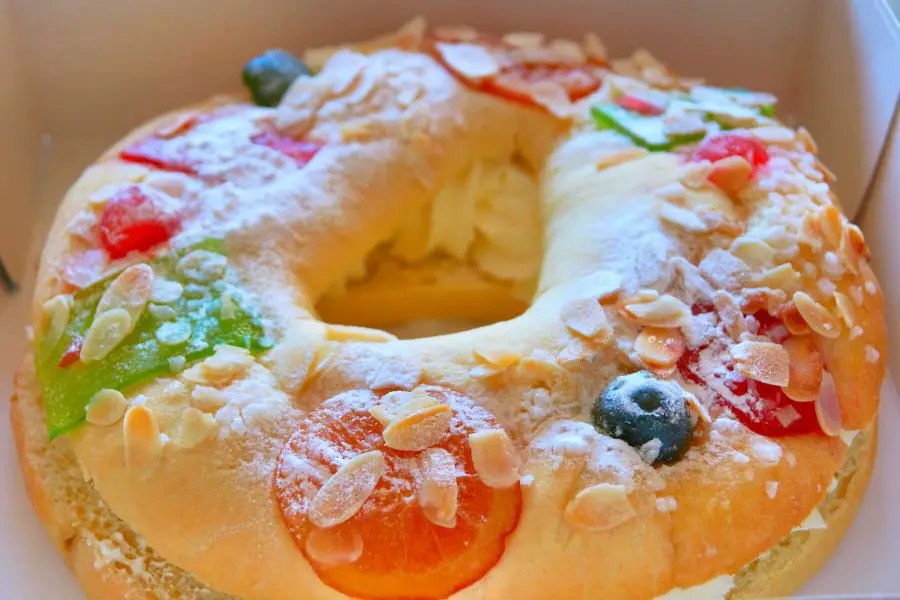 The Roscon de Reyes is eaten on 6th January, Dia de los Magos (Three Kings day) when people celebrate the Kings bringing gifts to baby Jesus.
A small figurine of a king is baked inside the cake, along with a bean. The person who finds the king gets to be king for the day, while the person who finds the bean has to buy the Roscon next year!
Suckling pig / Cochinillo Asado
A roast suckling pig known as Cochinillo Asado is often served as part of dinner at Christmas time in Spain. This traditional dish has been cooked in Spain since medieval times, and is a famous delicacy in the city of Segovia in the North of Spain.
You will see plenty of pigs ready for roasting in supermarkets and butchers around Christmas time. Some people even order their suckling pig to be sent from Segovia.
Entremeses
Plates of meat and cheese are a popular dish on any good tapas menu. At Christmas time these plates, called entremeses, are served as a starter before the main Christmas meal.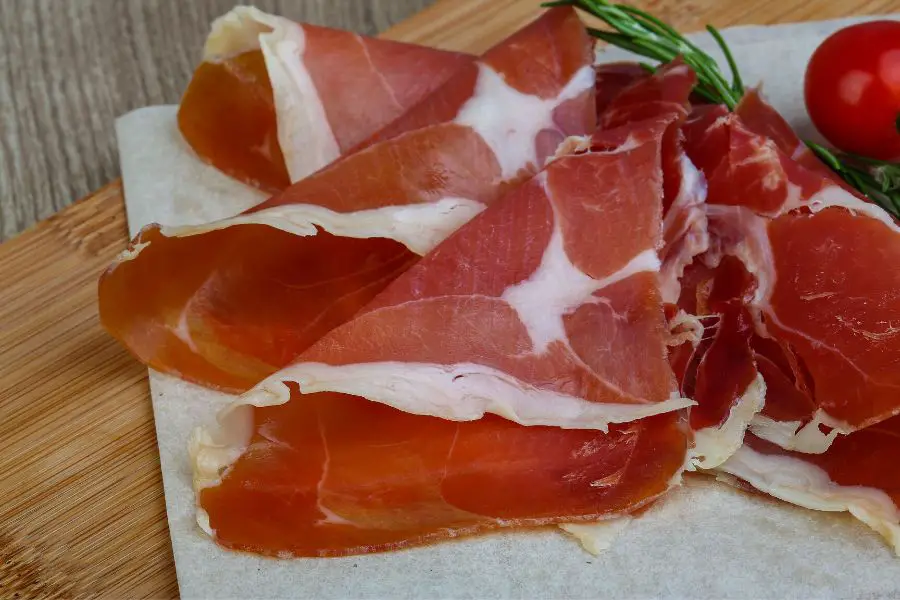 Entremeses will included the best Spanish jamon (cured ham) along with local cheeses. If you want to make up your own platter of Spanish jamon y queso, your local supermarket will have lots of different types of jamon on offer. There are even specialist jamon shops.
Sopa de Galets
If you're in the Catalonia region you might see this one on the menu around Christmas time. In this part of Spain a popular dish eaten at Christmas is called Sopa de Galets, a soup made from large pasta shells (galets) often filled with meat.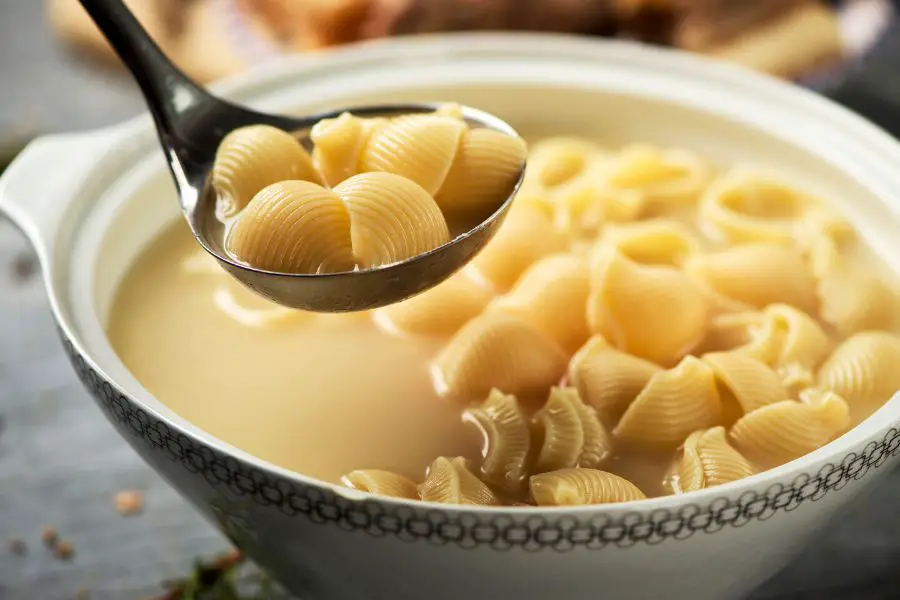 Marzipan
In most Spanish houses you'll find marzipan at Christmas time. Made from ground almonds, egg yolk, and sugar, this sugary treat is formed into beautiful creations and you'll find it on sale in many shops and markets at this time of year.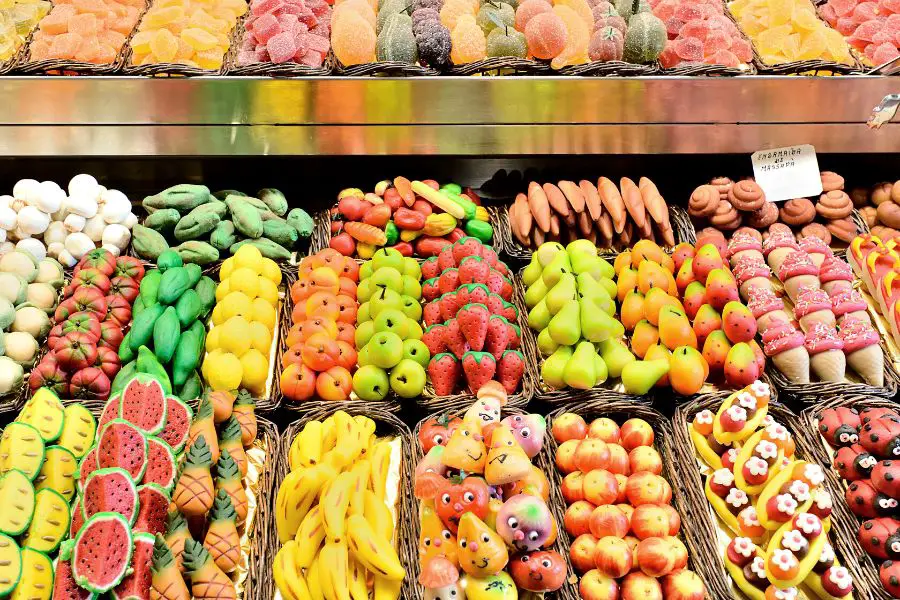 Seafood
If suckling pig isn't on thr menu for Christmas dinner then you can guarantee seafood will be. Seafood is always very popular in the coastal regions of Spain and large spreads of seafood are very common at Christmas family dinners, often including lobster, prawns, and other shellfish.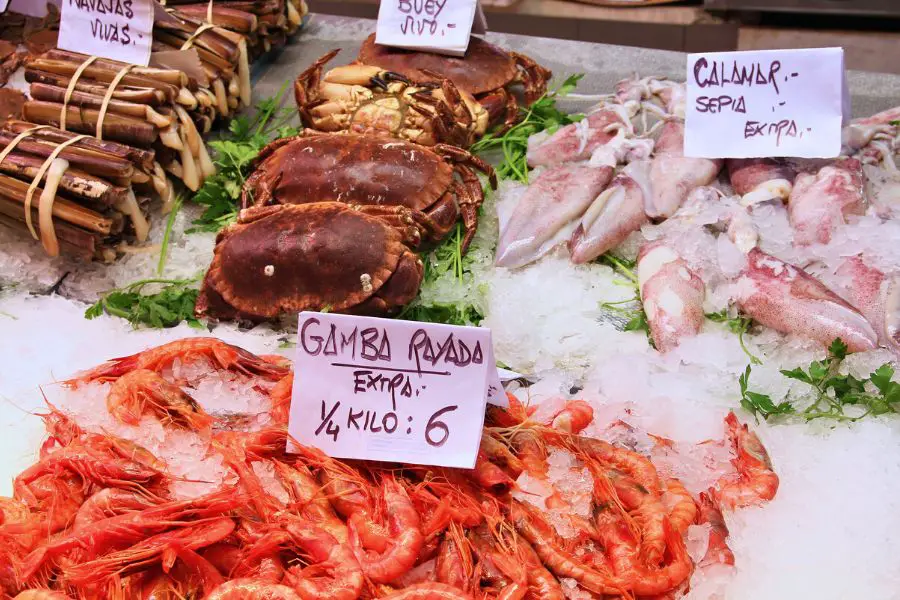 Cava
Not a food, but cava is so popular at Christmas in Spain it needs to be included on this list! You can guarantee that you'll be given a glass of cava or two to wash your Christmas dinner down with, and of course to wash down your 12 grapes on new years eve!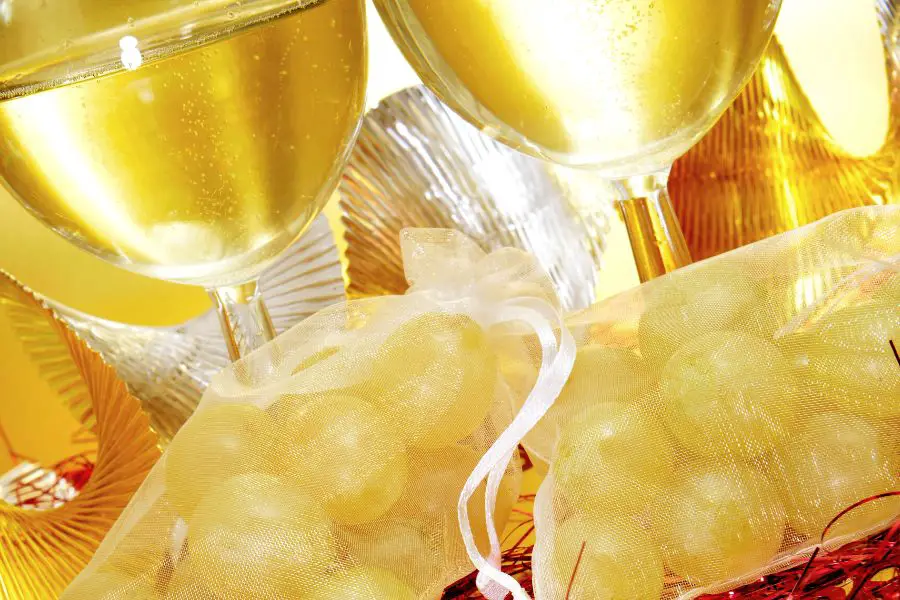 If you're spending Christmas in Spain we hope you get the chance to try some of these foods. Don't forget to pop to your local Spanish supermarket to see what treats they have to offer.