Is Spain somewhere you have visited before, or somewhere you long to visit? Whether you've been to Spain before or not, you'll probably have some ideas of what you think it will be like. This might be from previous visits, books about Spain, movies, or from things others have told you about the country.
From a few things that people have said to us (both before and after our move) or have commented on Instagram, it's obvious that some people have some impressions of Spain that aren't quite right.
When you think of Spain, you probably think of sun, sandy beaches, sangria, and paella, and you wouldn't be wrong! These things definitely feature quite heavily in our life in Spain.
But what are some of the most common misconceptions that people have about Spain? We've shared 9 below and explained why what you think about Spain may not necessarily be true…
Contents (jump to section)
It's always sunny in Spain
Let's start off with what I think is one of the top common misconceptions about Spain. Everyone thinks (and we might have been guilty of this one too!) that it's always hot and sunny in Spain. Granted, the weather is much better than in the UK and you can even sunbathe sometimes in the middle of winter, but it is far from always sunny!
Many areas of Spain such as Madrid, Granada, and even the higher regions here in Alicante, get a lot of snow in the winter and the temperature can really plummet. Winter in Spain can get cold, especially indoors where you won't usually have central heating.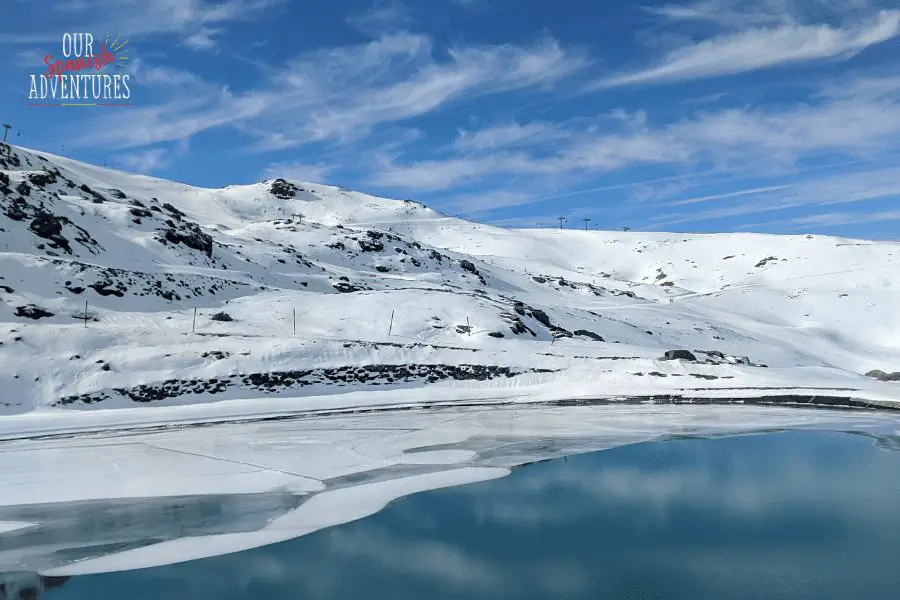 March and April can also be very wet, and when it rains in Spain it's usually very heavy! You can rest assured though that if you come to Spain any time between May – September, you should mostly see sun.
Everyone has a daily siesta
Spain is famous for its siestas, an afternoon nap to escape the midday heat. But most places in Spain no longer observe the daily siesta, with businesses and offices staying open for the whole day. Most schools don't close for a siesta in the afternoon, and offices and restaurants usually stay open.
Though saying that, if you find yourself visiting a more traditional Spanish town or in a rural area during the height of the summer you probably will find many things closed as many businesses shut down in August due to the heat. However, most people won't be napping, they'll be using the time for a big family lunch.
You're always near the beach
Most people know lots about the Spanish Costas from their summer holidays to Spain, and are surprised to find that a lot of Spain is actually nowhere near the beach. For example, Madrid is about a 4 hour drive from the sea!
As amazing as the Spanish coastline is, there are many great cities to explore inland with lots of history and culture. So if you're not looking for a beach holiday, don't cross Spain off your list just yet.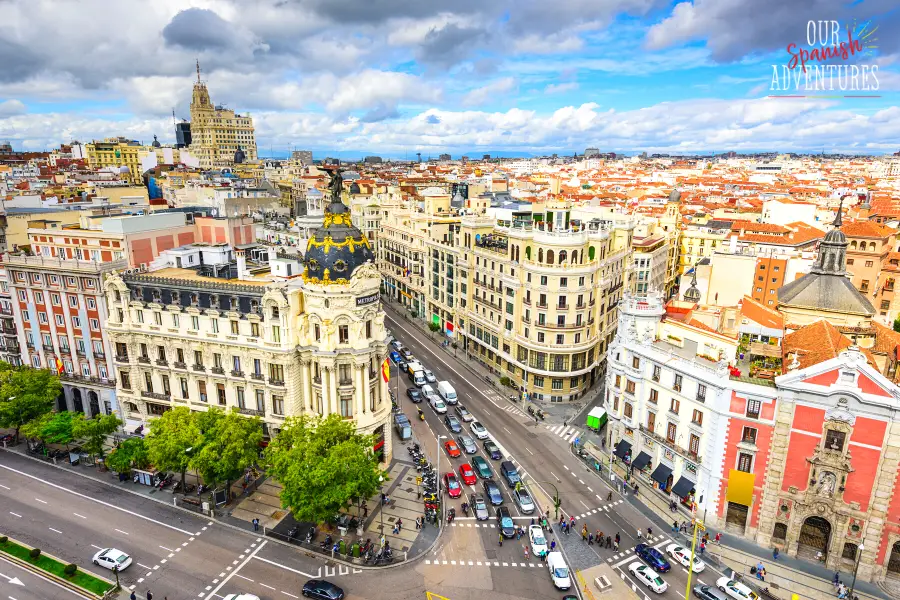 All of Spain is dry and dusty
I remember Spain being very dry and dusty from holidays here as a child, and a lot of people have said the same when they see how green the landscape is in some of our photos. My memories are probably because we always visited in the height of the summer, when the terrain is very dry due to the lack of rain.
Here in the Alicante province, we have a lot of agricultural areas so you see a lot of vegetation and green fields. Spain also has a lot of mountain ranges with forests that definitely don't look very Spanish. In some areas of the north of Spain you'd be forgiven for thinking you were actually in England.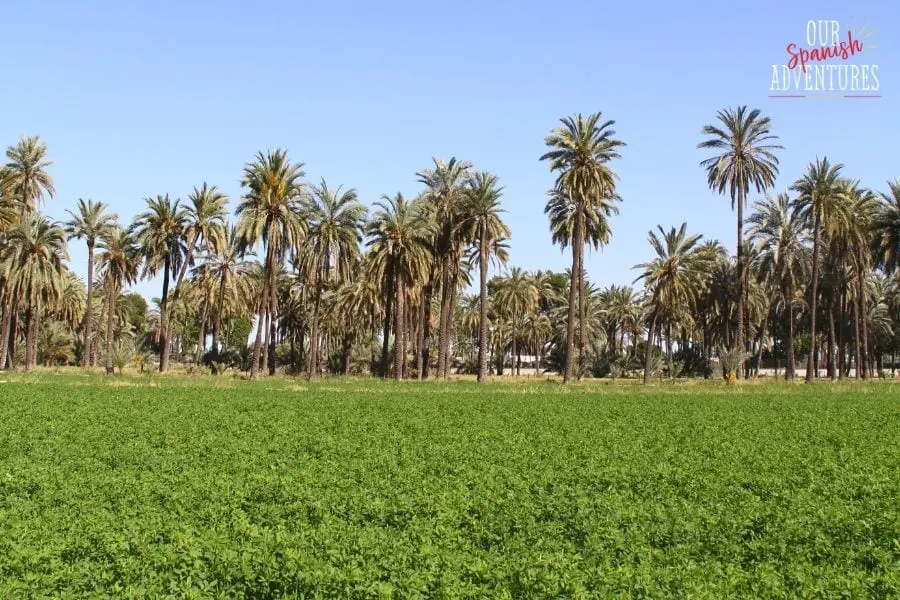 Spaniards only speak Spanish
Obviously Spaniards do speak Spanish, and many also speak excellent English, but did you know there are other regional dialects across Spain? 4 main ones in fact – Aranese, Basque, Catalan, and Galician.
Here in the Valencian Community many areas predominantly speak Valenciano which is the same as Catalan. Signs and street names are in Valenciano rather than Spanish, and many schools also teach mainly in Valenciano, so if you're moving with kids make sure you check that first!
In Barcelona, Catalan is also the main language spoken, and in the region of Galicia, 90% of people speak Galician rather than Spanish.
Paella is the national dish
Probably the most famous of all Spanish dishes, paella is the first thing people will pick of a menu when they visit Spain. But it's not actually the 'national' dish, and authentic paella doesn't really exist outside of the Valencian region.
While you can order paella in most regions of Spain, it will be a local version and is usually labelled arroz con… (rice with…) on the menu. So, if you want to try an authentic Spanish paella, we recommend you visit Valencia!
We also have a blog post about cooking your own paella here.
Spanish food is spicy
Maybe it's the hot Spanish weather that makes people think that Spanish food will also be hot? In fact, Spanish food is not spicy at all. If you see the word picante (spicy) on the menu you'll probably be disappointed if you were hoping for some heat, and Padron peppers which are a popular tapas are bitter rather than spicy.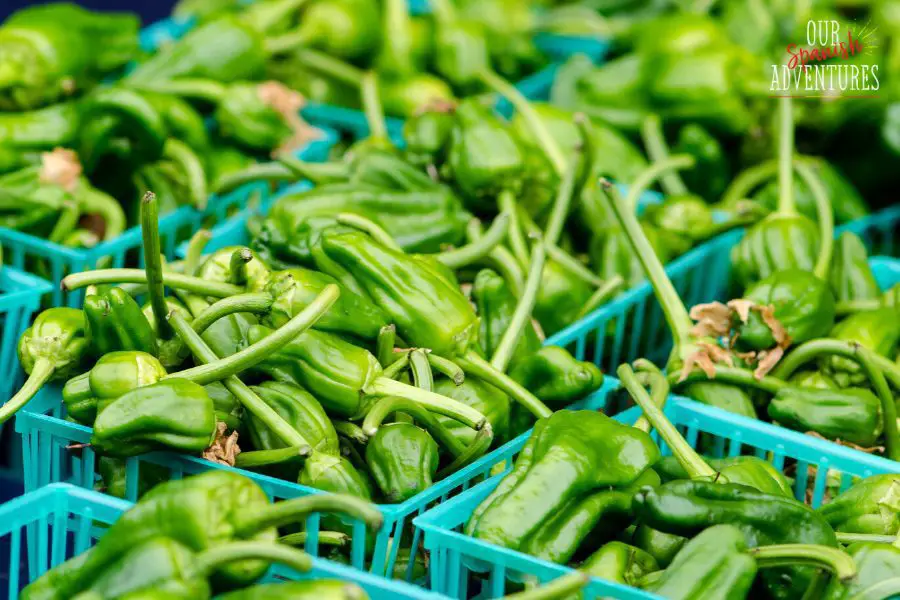 If you have your heart set on spicy food while you are in Spain, you're probably better off heading to a Mexican or Indian restaurant rather than a traditional Spanish one.
Everyone drinks sangria
One of the common misconceptions about Spain is that Sangria is a national drink! Sangria goes with Spanish holidays just as much as sun and trips to the beach, but actually Spanish people don't usually drink sangria.
It's often on the menus for tourists, while Spaniards will stick to Tinto de Verano, which is red wine mixed with soda, usually Fanta Limon or Casera (like lemonade) – and no fruit floating in it!
Everyone dances flamenco
Another Spanish stereotype is of the traditional Spanish flamenco dancers with brightly coloured dresses and castanets. In the 2 years we've been in Spain, I haven't seen a single flamenco dancer!
You'll probably only see flamenco dancers at a specialist event or show, unless you are in the Andalucian region of Southern Spain where the dance hails from.
So, there you have 9 common misconceptions about Spain! How many of these did you have? Are there any other stereotypes of Spain that have surprised you once you've spent more time here?
Pin for later: