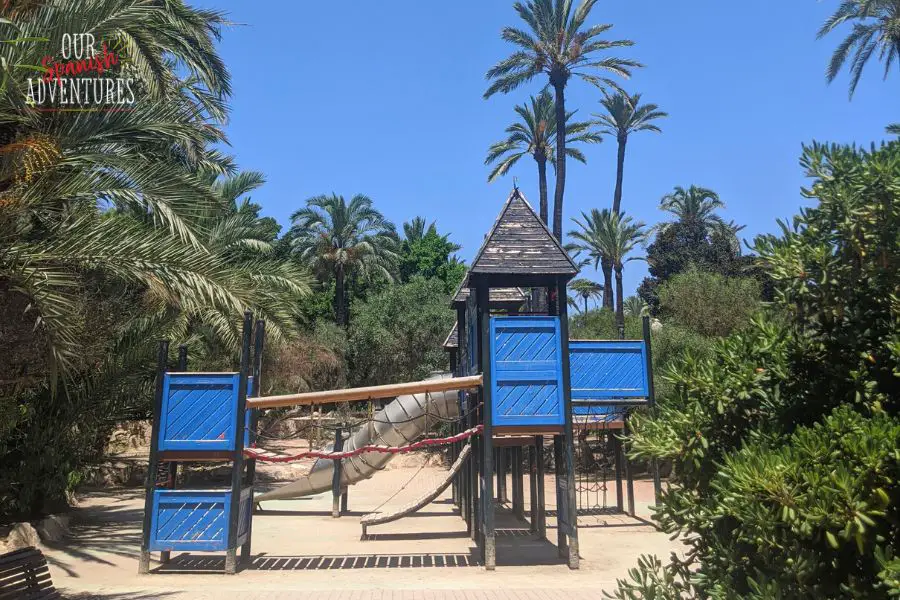 Alicante is a great location, whether for a family holiday or just a day out. This seaside city has so much to offer for all ages, you will have plenty to keep you busy.
We know what it's like though when you go on holiday with children and need to keep coming up with ideas to keep them entertained…when all you really want to do is lie on the beach!
So, to help you out we have listed below some ideas of things to do with children in Alicante.
Contents (jump to section)
Some of the links below are affiliate links, meaning we may earn a small commission at no additional cost to you if you make a purchase via one of these links.
A day out at a museum
There are lots of great museums in Alicante, covering all aspects of the city, the history of the area, and a few more unusual things.
If your children are interested in archaeology, the Museo Arqueologico de Alicante, also known as MARQ, has some fun themed areas and interactive displays.
Every year in the city center giant, colourful floats and papier mache figures are set on fire as part of the famous San Juan festivals. You can see some examples of these amazing figures in the Museo de Fogueras.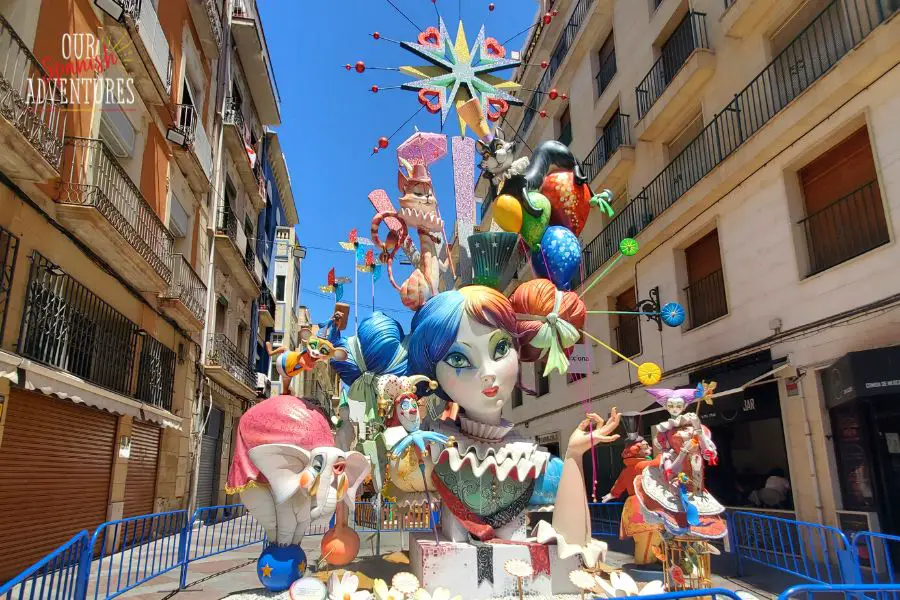 Museo the Ocean Race is a fun (& free) interactive exhibition that covers more than 45 years of history of the world's toughest sailing competition.
Visit the castle
Children will love a trip to the medieval Castillo de Santa Bárbara, which is set up on the on the top of Benacantil Mountain, 166 metres above sea level.
Here you can learn all about the history of both Alicante and the surrounding areas. The castle is one of Spain's largest mediaeval fortresses and dates back to the 9th century when the city was under Muslim control.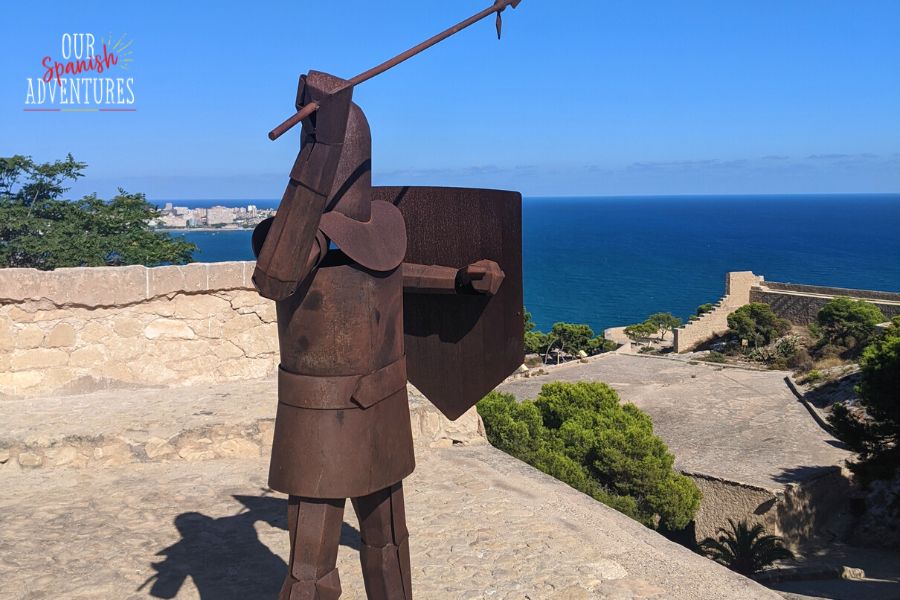 As well as some phenomenal views from the top, there is plenty of places both inside and out to explore and have a run around.
The castle is free to enter, with around €2 per person for the lift.
Relax in El Palmeral park
One of our favourite places in Alicante to visit, El Palmeral is a park just outside of the city center. Full of palm trees, waterfalls, lagoons, and several playparks, this is a lovely place to visit and get away from the busy city.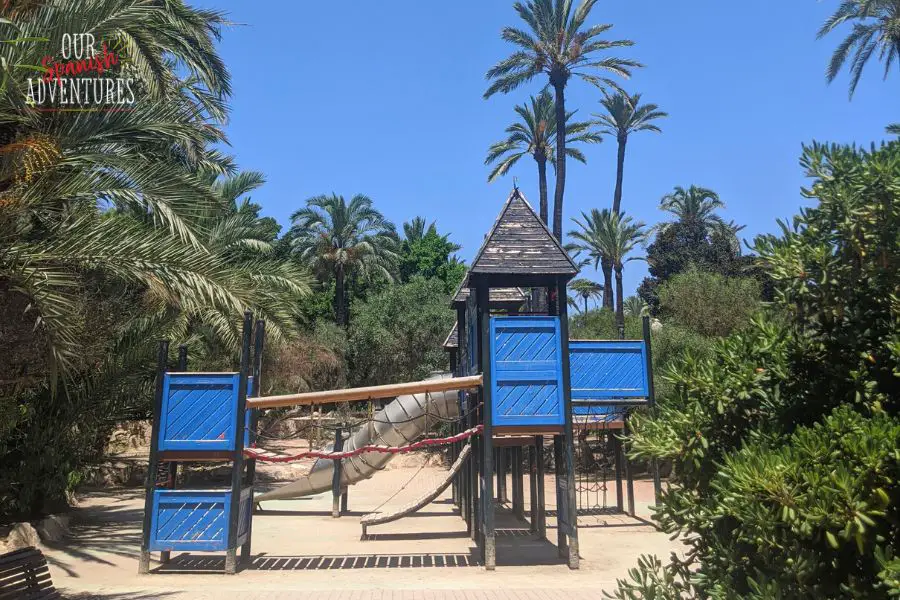 There are picnic benches if you want to take lunch with you, as well as a kiosk serving snacks, drinks and ice creams.
The park is completely free with plenty of parking outside.
Take a walk down Mushroom Street
Not quite a day or afternoon out, but worth a look if you are wandering around Alicante with kids. Mushroom Street, or Calle de las Setas, is a fun, colourful street in the city centre that looks as if it has come straight out of a children's book.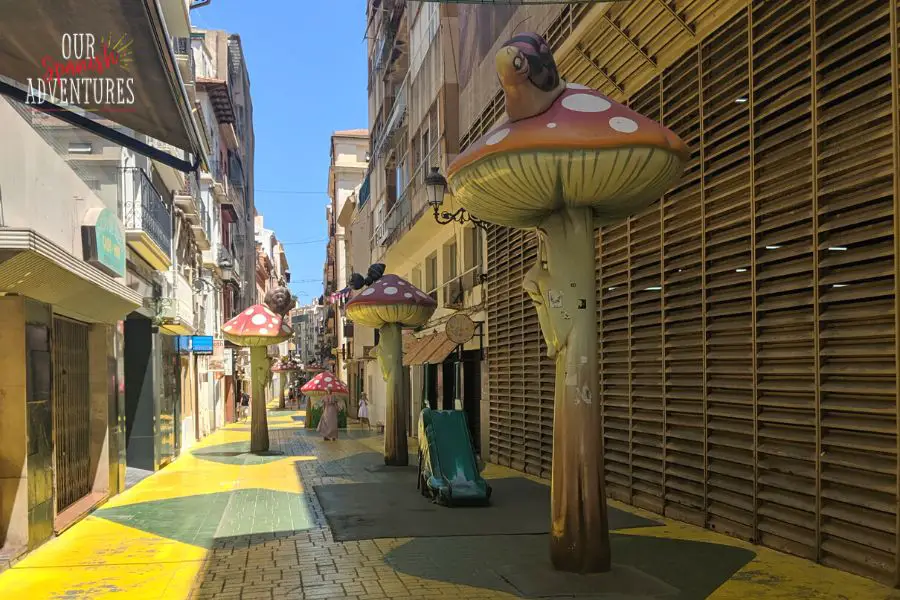 The floor is painted yellow and green and there are tall mushroom statues the whole way down, as well as a few little mushroom houses you can go inside as well as slides.
Along this street you'll find lots of delicious cake shops, ice cream parlours and tapas bars so it's a good spot to stop for a quick refreshment too.
Explore Parque Lo Morant
In the north west of the city you'll find the largest green zone for leisure and recreation in Alicante. This landscaped park includes a playground, skatepark, amphitheater, cafe, and areas for petanque, croquet and other games.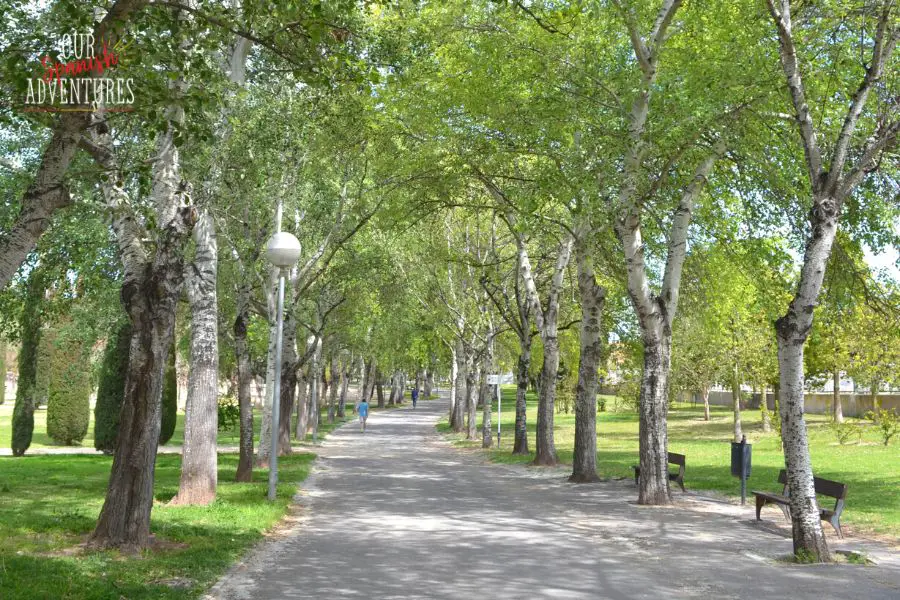 The ideal place for the kids to run around and let off steam!
Take a glass bottom boat trip to Tabarca Island
From the port in Alicante there are lots of different boat trips on offer. You can sail away along the coast on a Catamaran cruise or jump on board a glass bottom boat to visit nearby Tabarca Island.
Tabarca Island used to home to pirates so is sure to be a fascinating day out for children, and the glass bottom boat will keep them entertained on the journey of approximately 40 minutes.
Play on the beach
You can't have a list of things to do in Alicante without mentioning the beach, after all there is an impressive 14 beaches and coves to choose from!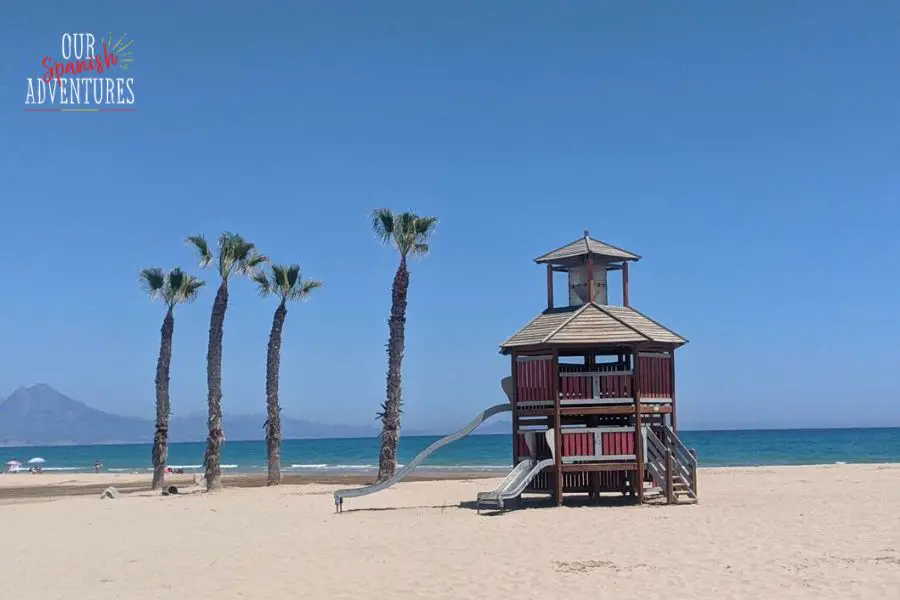 Along the many beaches in Alicante you will find plenty of play parks, as well as pedalos and inflatables in the sea, to keep kids amused. You won't be short of restaurants and cafes either, there are lots of places to get out of the sun and grab a bite to eat.
Take a trip on the tram
From the center of Alicante you can jump on the tram and head along the coast towards Benidorm. This is a great opportunity to sea the coastline as you go along, and you can stop in some of the fantastic seaside towns such as Altea or Villajoyosa. If you want to go further than Benidorm you can do, you just need to get off and change trams.
You can find out more info about the tram times and fares here.
Have a day out at a waterpark, theme park or zoo
If you head out of Alicante and towards Benidorm there are lots of attractions to choose from for a really fun day out.
Terra Mitica is a theme park divided into five themed zones: Egypt, Greece, Rome, Iberia, and the Islands. There are lots of rides for all ages, as well as a splash area, and various shows throughout the day.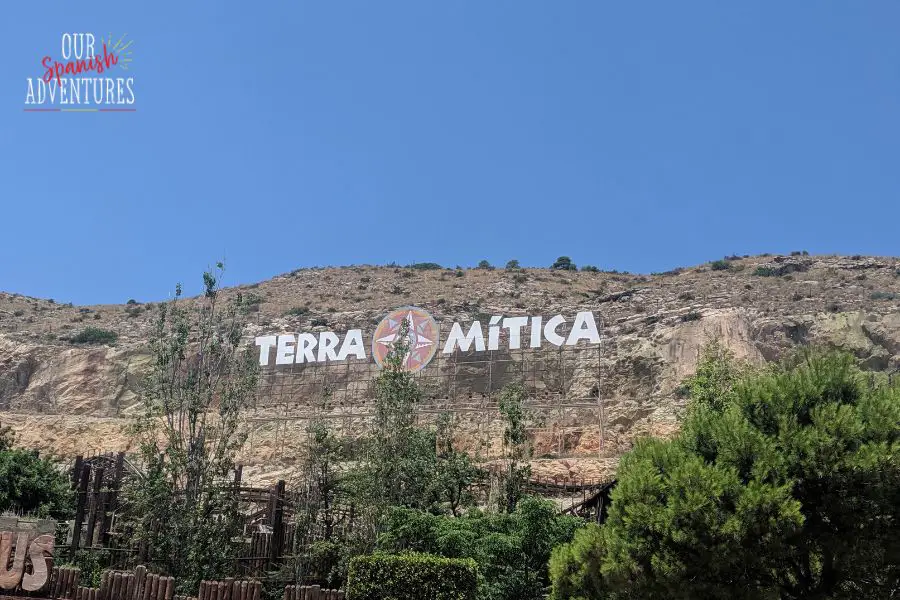 Mundomar is an animal park in Benidorm with lots of different species of mammals, birds and reptiles. There are lots of animal displays including parrots and dolphins, you can join in with feeding some of the animals, and there's a great playpark too.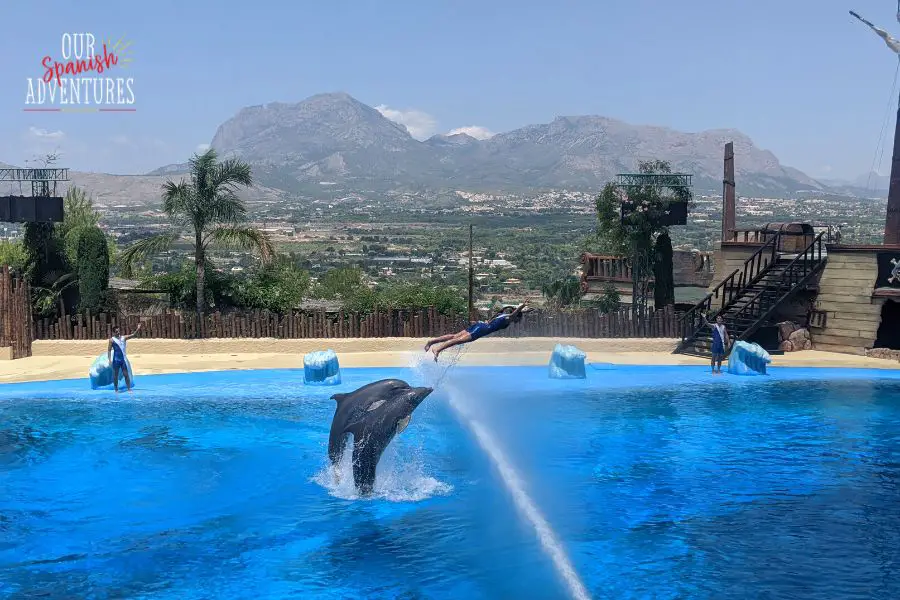 Aqualandia is located right next to Mundo Mar (they share the same carpark) and is a great waterpark for some family fun to keep you cool. Europe's highest standing slide and the world's highest capsule slide can both be found here.
We hope this list has given you some ideas of what to do with children in Alicante. You can find more ideas and book attractions tickets here:
Pin for later: