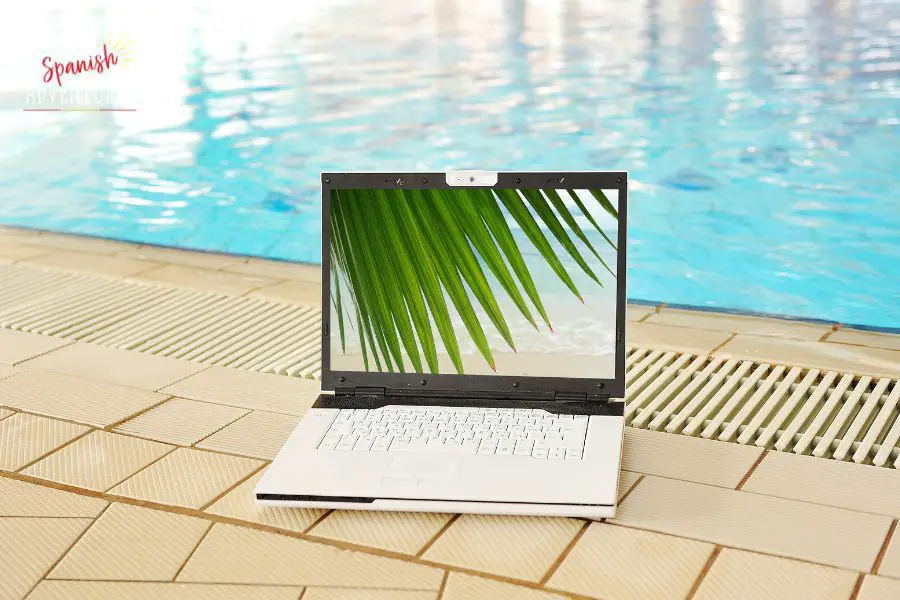 Moving to Spain post-Brexit has brought a lot of hassle for UK citizens as a visa is now needed to reside permanently in Spain. The Non-Lucrative Visa is the most common option at the moment, but since you aren't allowed to work on this visa it isn't ideal for those without large amounts of savings.
There has been talk recently of a proposed Digital Nomad Visa (DNV) for Spain and understandably this has created some excitement for UK citizens wanting to move to Spain while being able to work remotely.
This visa is still in talks and not yet available, but here is what we know so far…
Contents (jump to section)
UPDATE Jan 2023 – read update here.
What is the Digital Nomad Visa and who can apply?
This visa will be aimed at non-EU citizens wanting to live and work in Spain. Successful applicants will be able to reside in Spain while working remotely for companies based in other countries. The visa will allow an individual (plus their spouse and children) to stay in Spain for up to 5 years. Renewal may be required after the first 2 years.
When will the DNV be available?
A new law called the Startup Act, which includes the introduction of a visa for remote workers, is expected to come into effect later this year. The draft law must go to parliament first, where a majority vote needs to be passed. Experts are expecting an announcement by the start of summer 2022 with the visa launching in September 2022.
It is not possible to apply for a Digital Nomad Visa for Spain at the moment.
Will holders of the Digital Nomad Visa pay tax in Spain?
Anyone living in Spain for more than 183 days a year must pay tax in Spain. One of the main attractions of the DNV is that those approved would be eligible for a reduced non-resident income tax rate – paying just 15% for up to four years, instead of the usual rate of 25%.
What will the requirements be to apply for the Digital Nomad Visa?
Although the final requirements are yet to be confirmed, to apply for the Digital Nomad Visa applicants must be working remotely for companies based outside Spain. Their work for Spanish companies cannot exceed 20% of the total.
Applicants will need to prove that:
They have worked remotely for the minimum of a year
Their work can be carried out remotely
They meet the financial requirements set out by the Spanish government (this is still to be confirmed but could be anywhere from €1,000 – €3,000 per month)
If they have a contract with a company, the applicant must have had a professional relationship with the company for at least three months and the company must permit remote working
If they are freelance, the applicant must work with at least one company outside Spain and provide the terms and conditions of the remote work
At present this is all the information that has been released about Spain's Digital Nomad Visa. We will publish an update as soon as there is more news.
If you would like some more advice on applying for visas to move to Spain we'd highly recommend a chat with Bureaucracy who will guide you through the whole process via a free consultation.