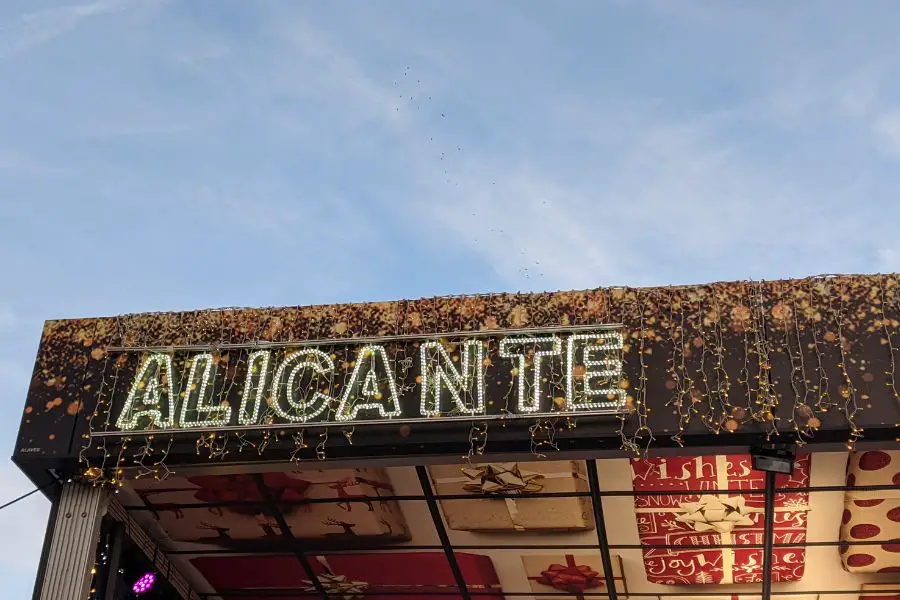 I have to start by saying that Spain obviously isn't the most Christmassy destination you could head to! While there are certainly some cold areas in the north of Spain and plenty of places to find snow in Spain, the Costas are much less festive.
The average December temperate in Alicante on the Costa Blanca is 18°c, and we've had Christmas Days of anywhere from 20°c to 25°c!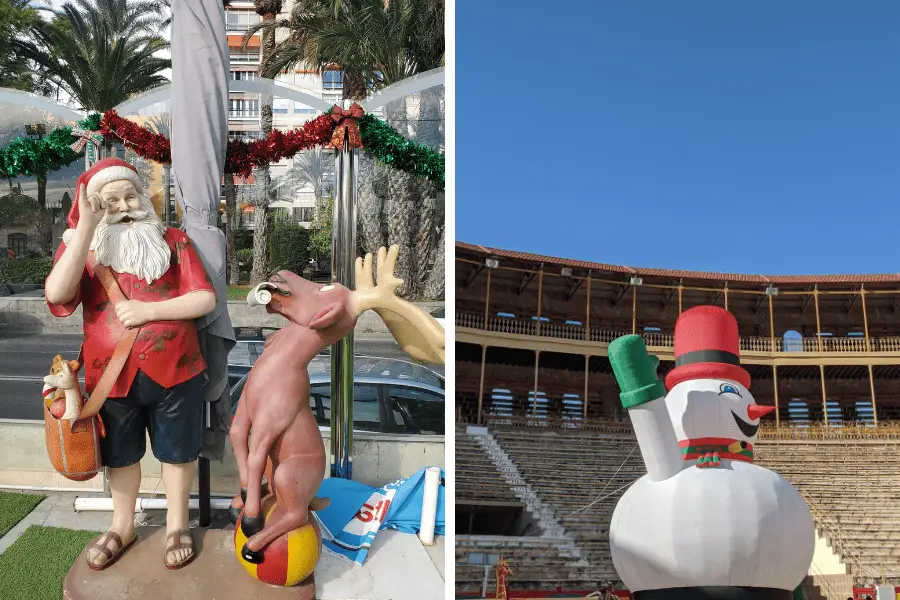 However, whether you live on the Costa Blanca or are visiting for some much needed Winter sun, there are plenty of festive activities and attractions in Alicante to get into the Christmas spirit – you just might not be wearing your Christmas jumper while you do them.
Here are some things you can do at Christmas in Alicante…
Contents (jump to section)
Visit the Alicante Christmas Markets
There are a number of traditional Christmas markets in Alicante, such as the Mercado de Navidad located in the city center. You will also find Christmas markets in most small towns in the area as well. You can browse through stalls selling handicrafts, decorations, and local delicacies, enjoy churros con chocolate, and get into that festive spirit. For more of a Christmas feeling we recommend visiting the markets of an evening when it's a bit colder and the Christmas lights are lit up.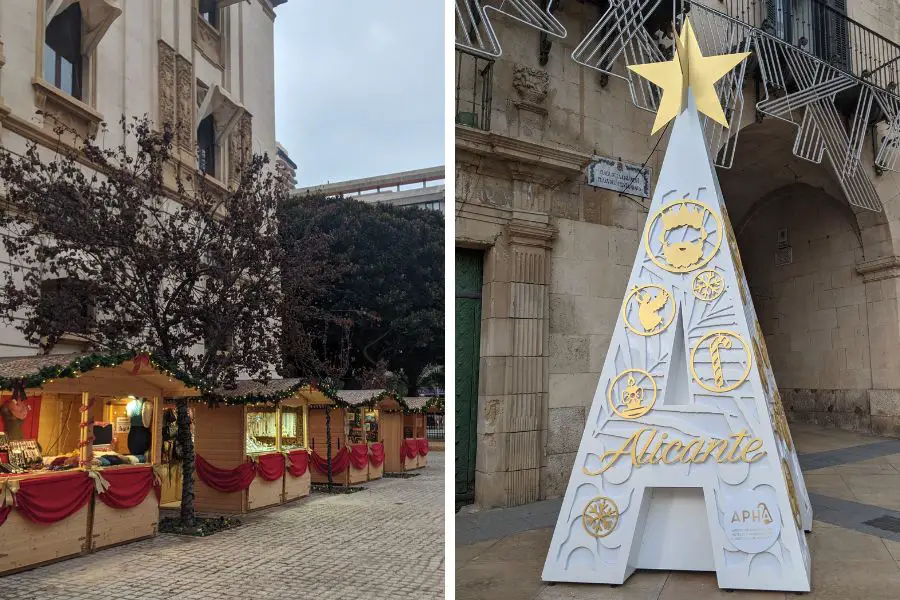 Experience the Nativity Scenes
One of our favourite Spanish Christmas traditions are the elaborate nativity scenes, known as Belenes, that pop up in churches and plazas across Spain. The most famous one in Alicante is displayed in the City Hall and is so detailed you could spend hours looking at it. In Alicante City Centre you will also find the largest Nativity Scene in the World! The location varies slightly each year, but head to the city centre around Christmas and you won't be able to miss it.
Go Christmas Shopping in El Corte Ingles
There's nothing like a department store at Christmas to get you in the Christmas spirit and El Corte Ingles never disappoints. They have fabulous decorations and displays, as well as lots of great Spanish products to buy as Christmas gifts.
Enjoy the Alicante Christmas Lights
Taking a stroll through the illuminated streets of Alicante to marvel at the beautiful Christmas light displays and shop fronts is sure to put you in a festive mood. The Esplanada de España promenade and the city center have some of the best lights, so go on a stroll through the city.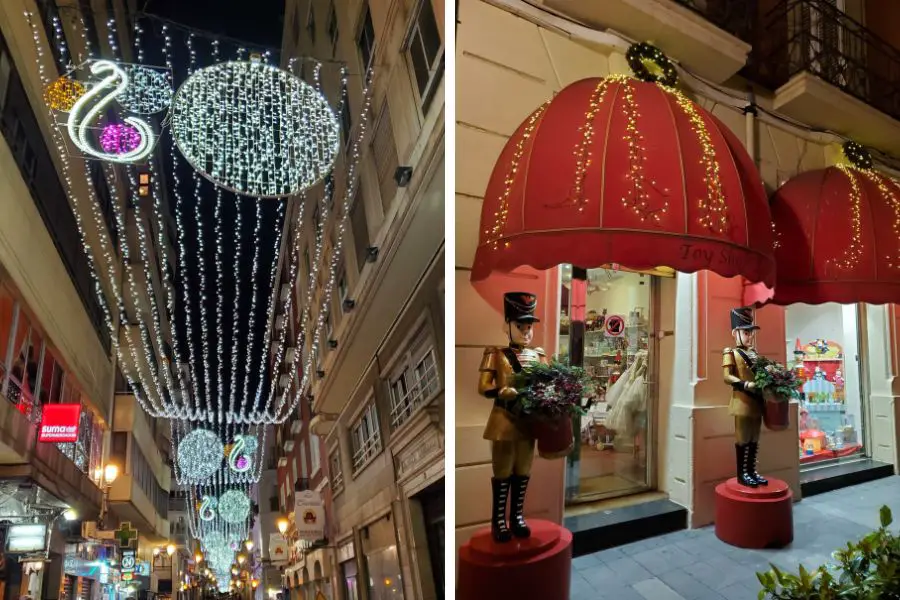 Attend Festive Concerts and Performances
You'll find lots of different concerts and performances held in Alicante around Christmas and New Year, Your best best is to check local Facebook pages for Christmas concerts, carol singing, plays and more happening in Alicante's theaters, churches, and public squares.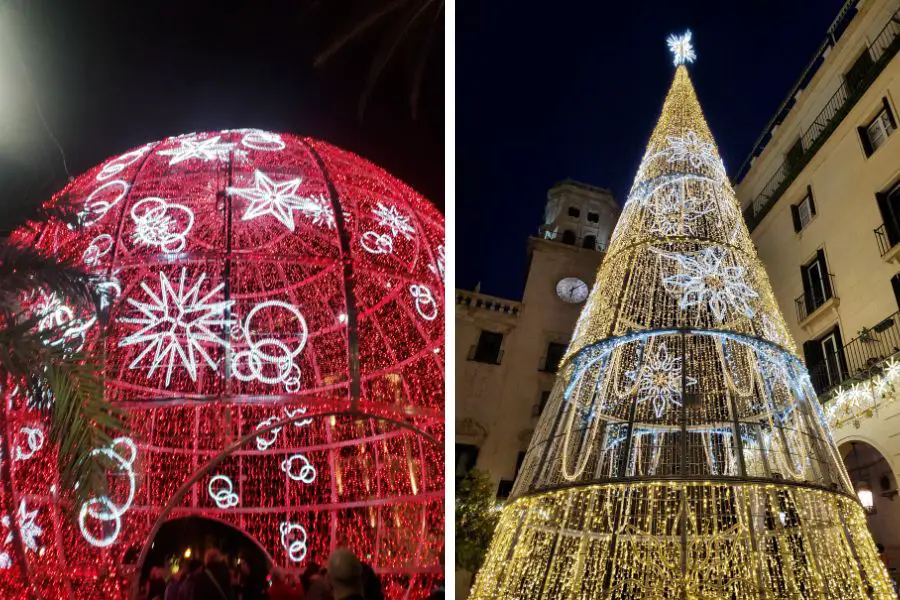 Have Fun Ice Skating
It might be warm outside still but you'll feel a bit colder if you go ice skating at one of the outdoor ice rinks set up around Alicante during the Christmas season. You can find them in various locations, such as the Plaza de la Montañeta or the Plaza del Toros.
Watch the New Year's Eve Fireworks
If you are in Alicante for New Year's Even, join the locals in Alicante's Esplanada de España to celebrate New Year's Eve with an amazing fireworks display over the harbour. You might also get to take part in the Spanish New Year's tradtion of Las 12 Uvas – you have to eat a grape for every chime of the countdown at midnight or you'll have bad luck for the year ahead!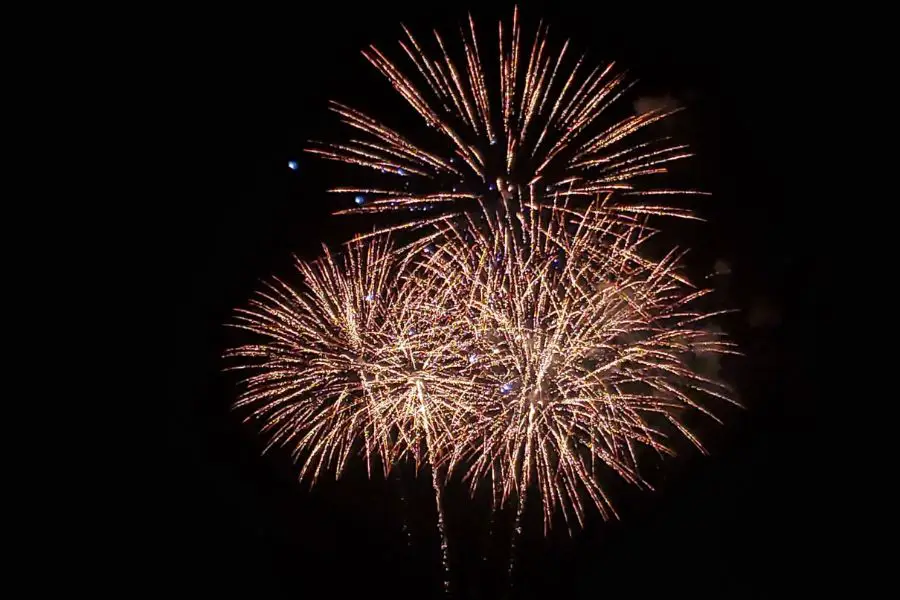 Celebrate the Three Kings in Alicante
For a truly Spanish Christmas you need to stick around until 6th January to celebrate the Three Kings. More important to the Spanish that Christmas Day and Father Christmas, the Three Kings arrive on the evening of 6th January with spectacular parades to bring presents to children who have been good. The bad ones will get coal! Find out more about the Three Kings traditions here.
If you are spending Christmas in Alicante this year, don't forget to check the specific dates and events happening during your visit, as schedules may vary. Enjoy Christmas in Alicante!