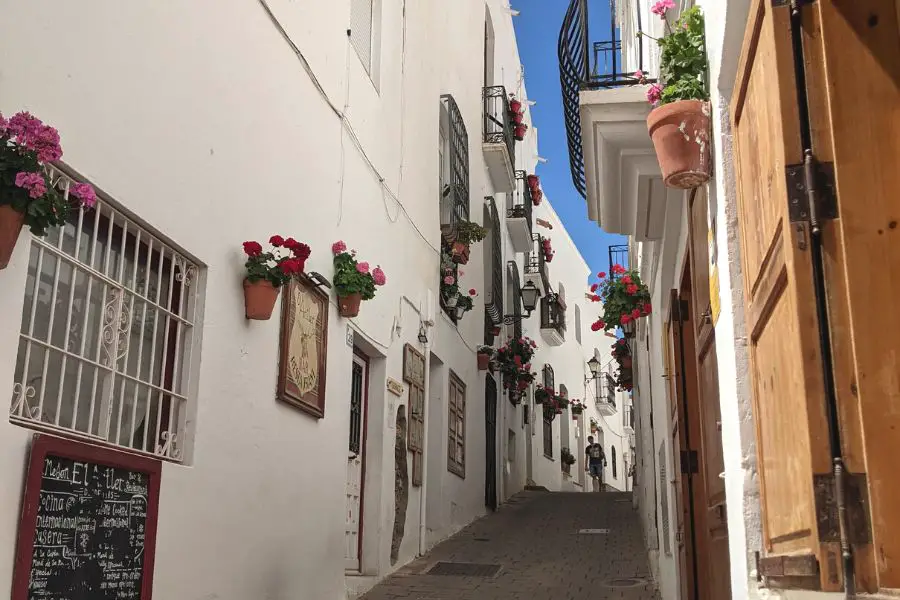 We've visited Mojácar in Andalucía a couple of times, it's only a couple of hours drive from Alicante and is a lovely place to visit.
Mojácar is a municipality in the southeast of Almería province in Andalucia, southern Spain. Located approx 90km from Almería, Mojácar is a white washed mountain village, known in Spanish as a Pueblo Blanco. There is also a beach resort to the south of the town, called Mojácar Playa.
Mojácar is a fantastic base if you want a beautiful old Spanish town with lovely beaches and good access to other parts of the coast.
If you're planning a trip to the Andalucia area, here are some things to do in Mojácar plus some suggestions of places to stay at the bottom of the post…
Some of the links below are affiliate links, meaning we may earn a small commission at no additional cost to you if you make a purchase via one of these links.
Wander the old town
The Pueblo Blanco in Mojácar is one of the beautiful many white washed villages in the Andalucian region, and well worth a visit. Set high up on the hill looking down towards the coast, the village is made up of winding streets of white buildings, with bars, restaurants, gift & craft shops, and boutiques.
The viewpoint at Plaza Nueva, flanked by bars, is perfect for a drink and tapas, and has spectacular views out over the surrounding area.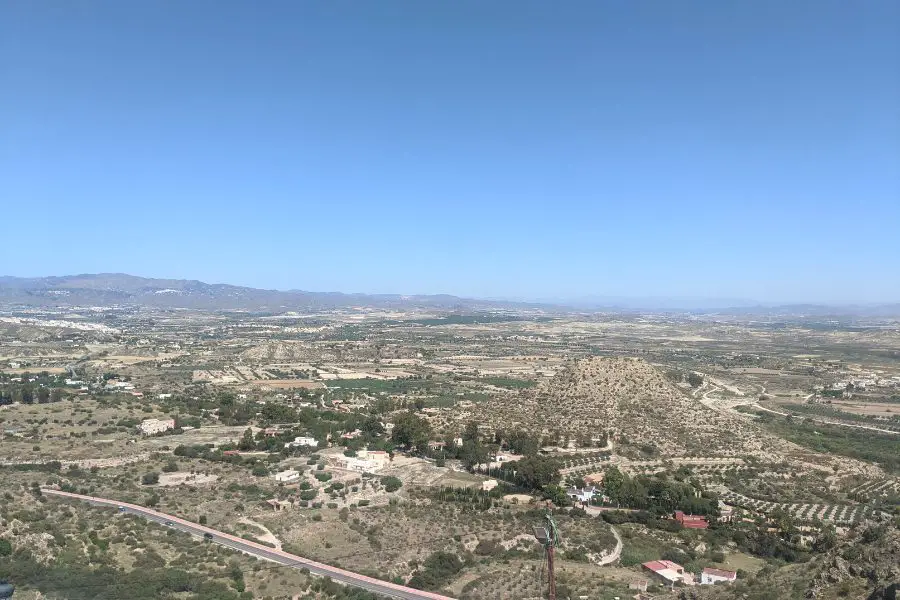 A few must stops as you wander through the old town are the Plaza del Ayuntamiento, pretty Puerta del Pueblo, and Plaza Parterre with it's ancient arches.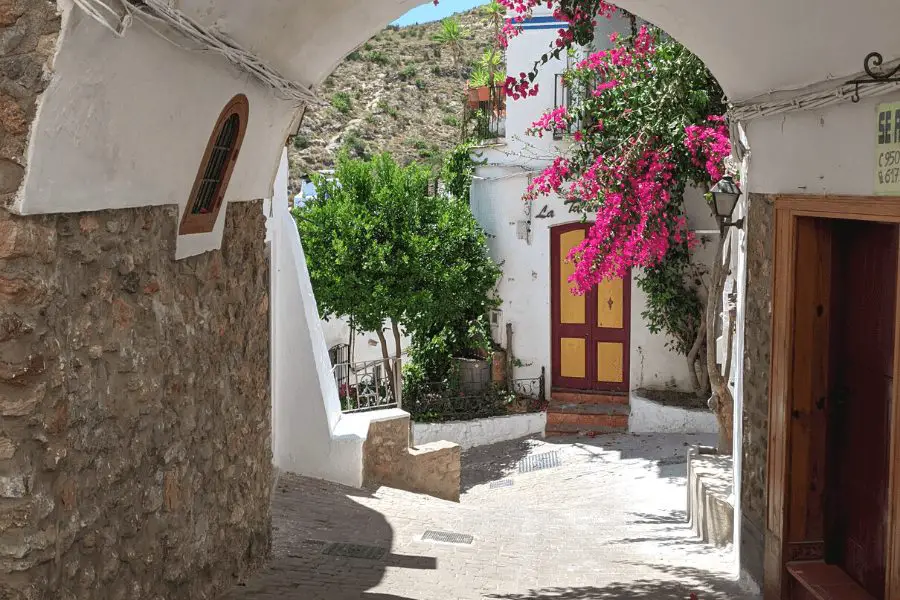 Spend time on the beach
Mojácar Playa is a 17km long beach, alongside a street full of bars, restaurants, shops, and hotels.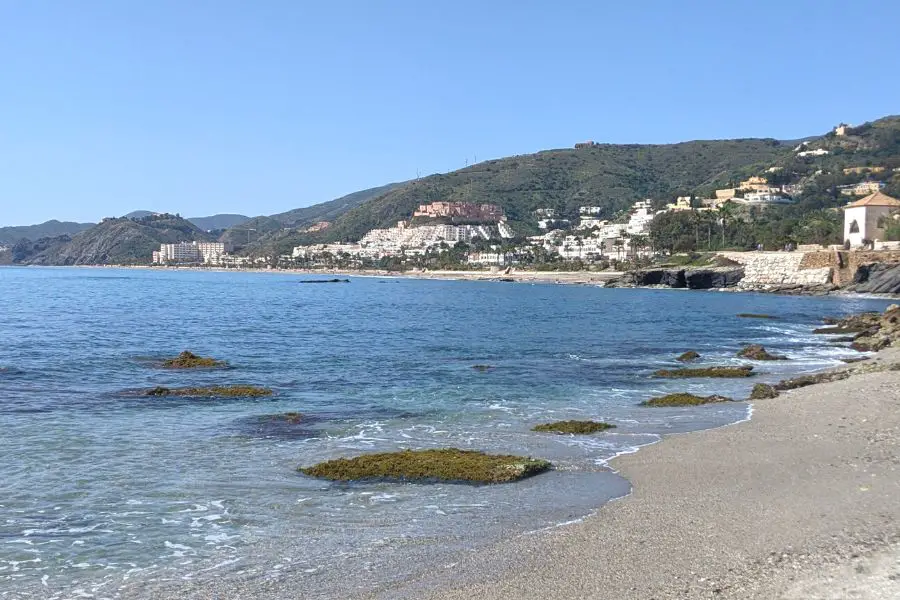 The beach itself is a little bit stony in parts but has beautiful, clear water perfect for both swimming and paddling. There are lots of beach bars to choose from, where you can have a cocktail and some tapas while looking out to sea. You'll also find play parks on the beach and an area with crazy golf and trampolines.
Eat, drink & dance
There are so many restaurants in both Mojácar old town and Mojácar Playa that you will find it difficult to choose where to go! As with most tourist destinations, every type of food is on offer here.
If you like to party you won't be short of places in Mojácar Playa. There are lots of bars and discotecas along the main strip, including some great cocktail bars with DJs and live bands.
Take a trip to Cabo de Gata
A short drive from Mojácar takes you to Cabo de Gata, a cape located to the south facing the Mediterranean Sea. It's the most southeastern point of the peninsula and is part of the natural park of Cabo de Gata-Níjar.
As well as being home to some beautiful natural beaches, you can find some amazing lookout points with views out over the sea, plus old watch towers that were originally built to guard the coast against Moorish invaders.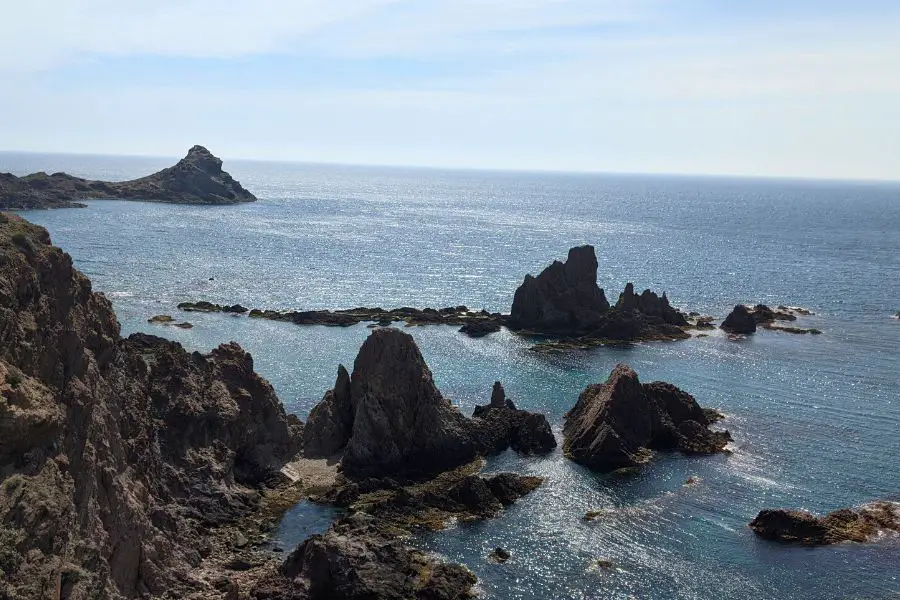 The viewpoint Mirador de las Sirenas is one of the most popular areas to take in the views. Located next to the Cabo de Gata Lighthouse it's a great place to enjoy the views of the turquoise water, reef, and the spiky rocks jutting out of the water. The coastline here is very different to what you'll probably be used to seeing in Spain and definitely worth taking some time to check out.
Explore the Tabernas Desert
Did you know that many of the old Spaghetti Westerns were filmed in the Tabernas Desert in Almeria?
Europe's only desert, the Tabernas Desert covers an area of 280 km² and the sun shines here for over 3000 hours a year with rain virtually unheard of.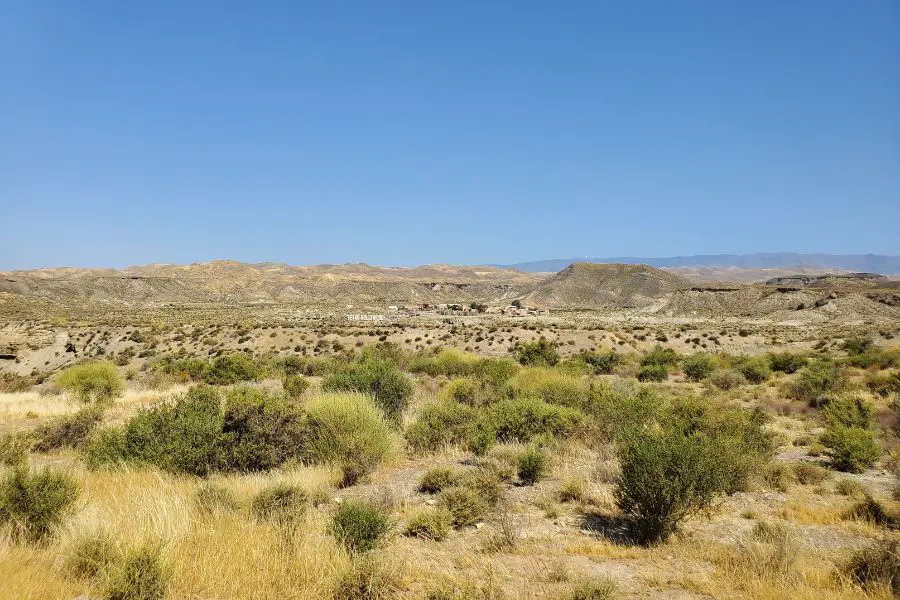 As well as some amazing views that you won't find anywhere else in Spain, there are a few Western and Cowboy themed amusement parks, with one of the most popular being MiniHollywood. You can even go on a horse riding tour of the Tabernas Desert.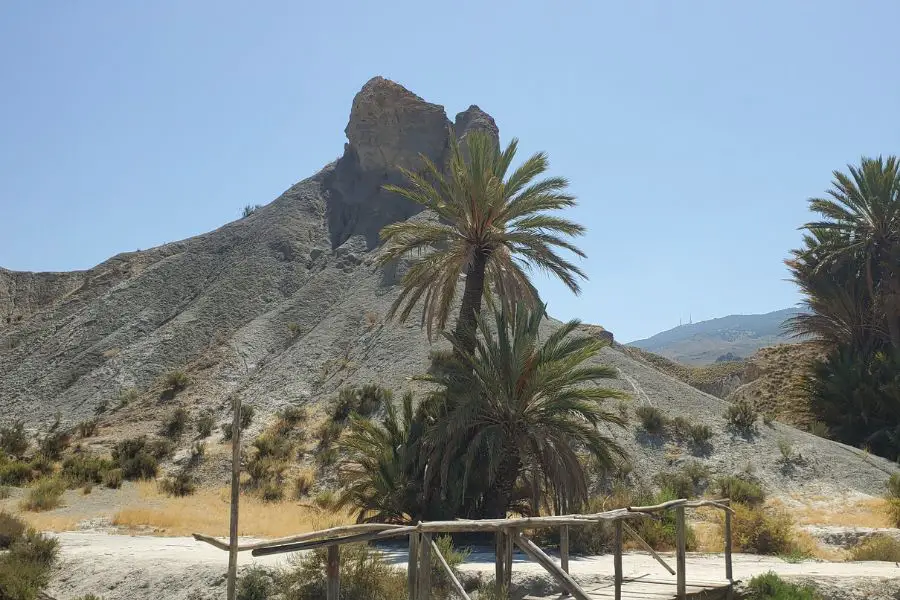 If you don't fancy one of the theme parks, check out the Oasis de Lawrence de Arabia, which was originally designed for the famous Hollywood epic film Lawrence of Arabia. This area and that around it looks like something straight out of Jurassic Park with palm trees, mountains, and caves.
For more things to do in Mojácar, pop over to Mojácar Life to find more activities and ideas.
Where to stay in Mojácar
Set in gardens, Hotel Best Indalo is on the beachfront in Mojácar, with an outdoor pool and hot tub, children's playground, an entertainment programme for adults and children, and buffet restaurant.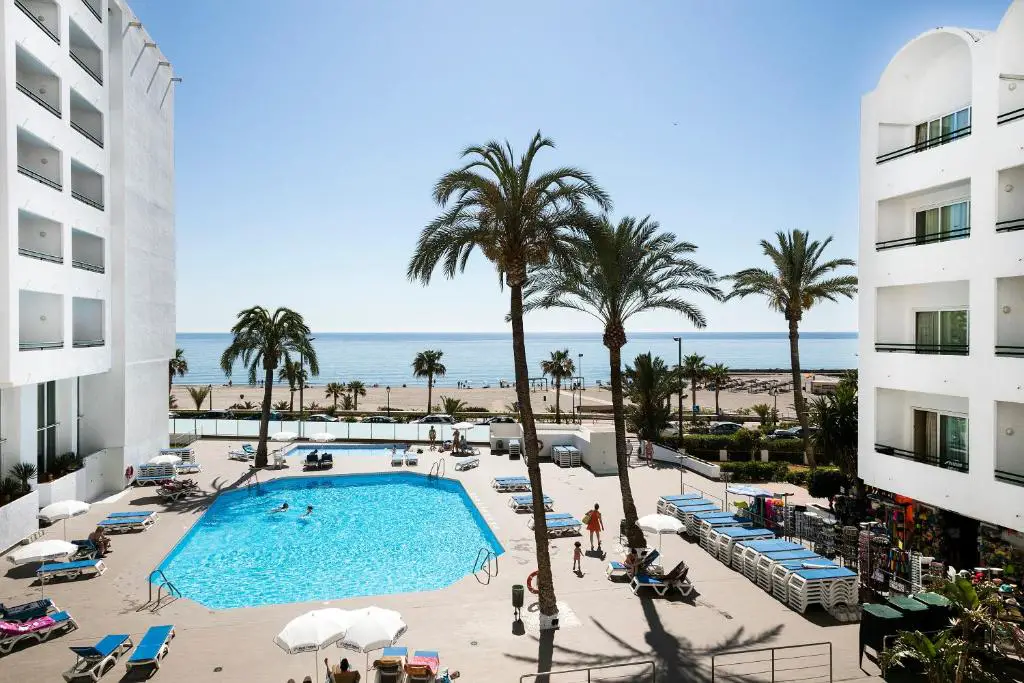 Mojacar Pueblo Traditional Village House
Located in Mojácar Pueblo, 2.6 km from El Descargador Beach and 2.8 km from El Cantal Beach, this traditional village house in the old Jewish Quarter offers air-conditioned accommodation with 2 bedrooms, patio, free WiFi, and mountain & sea views.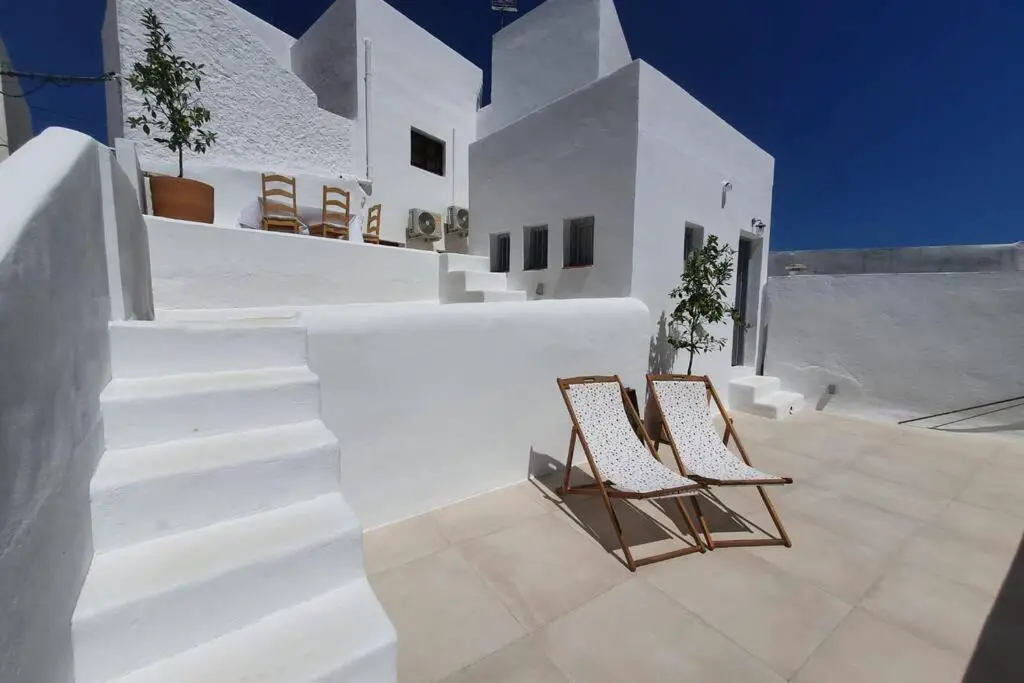 Situated on the seafront of Mojácar Playa, less than 2km from the town center, this modern Parador offers stunning views of the Mediterranean Sea. Set in charming gardens, the hotel has a seasonal outdoor pool, 2 padel courts, a restaurant, and sun terrace.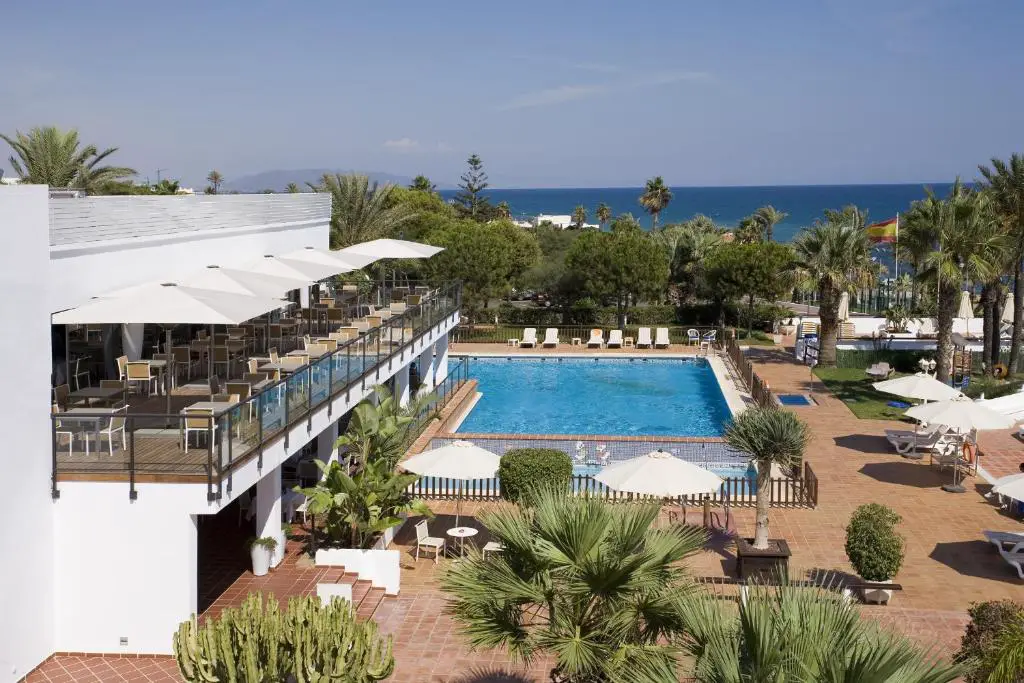 Just 800 m from Macenas Beach, this stunning apartment in Mojcar has an outdoor swimming pool, WiFi and 2 Bedrooms plus sea views and free private parking.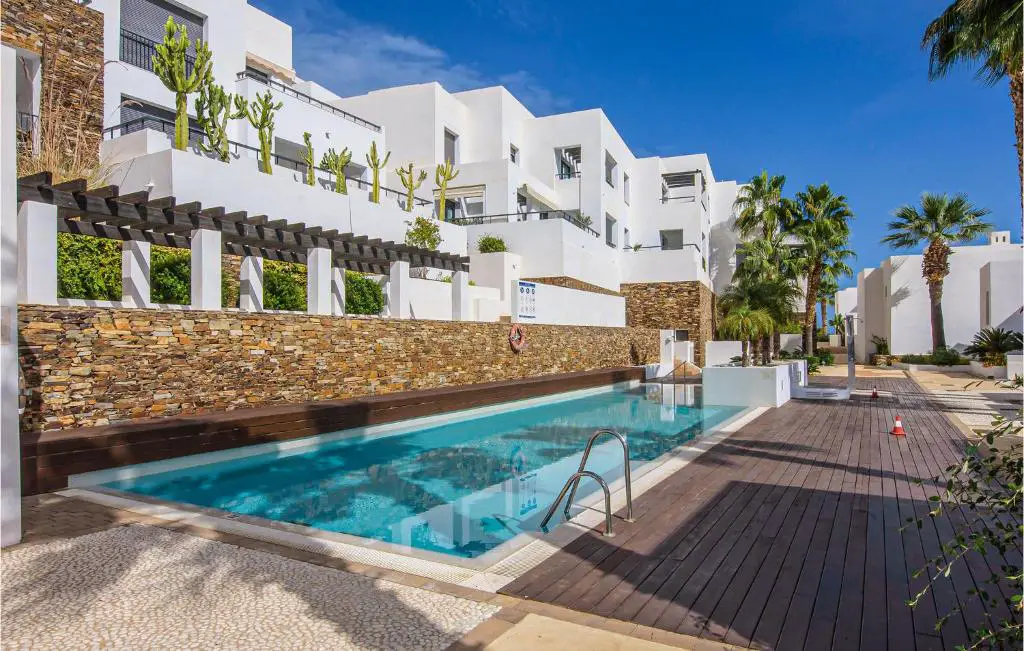 Have you been to Mojácar before? If you have a trip planned, we hope you found this list of things to do in Mojácar useful!
Pin for later: